Government accused of being '20 years too late' with Hepatitis B vaccinations for babies
The disease affects around 0.4 per cent of the UK population
Kenza Bryan
Tuesday 11 July 2017 10:07 Comments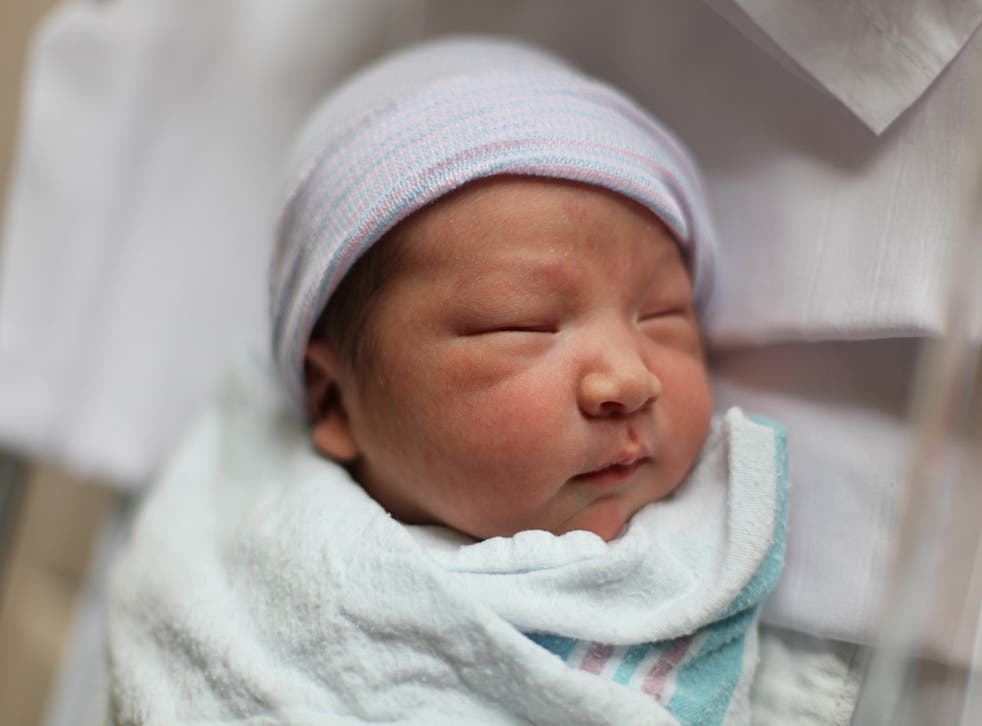 The Government has been accused of being "20 years too late" with the introduction of a hepatitis vaccination scheme for newborn babies for the first time this autumn,
Paul Desmond, the executive director of the Hepatitis B Foundation, told The Independent that politicians had a "psychological blindness" over its failure to test and treat migrants for the Hepatitis B virus when they arrive in the UK.
Babies born in the UK after 1 August will now be injected at 8, 12 and 16 weeks old as part of a universal childhood immunisation scheme announced by a Public Health England "green book" report last week.
But Mr Desmond said that "the NHS is 20 years late in the race".
Hepatitis B is a blood-borne liver infection which can cause cancer or scarring of the liver and affects around 180,000 people in the UK.
The virus is most common in east Asia and sub-Saharan Africa, where prevalence is around 6.2 per cent compared to 0.4 per cent in the UK.
The disease is preventable by immunisation, which the World Health Organisation has recommended be provided in every country since 1992.
Some 83 per cent of the world's population has received the three doses necessary to prevent the disease, but up until now, the UK was one of only six EU and European Free Trade Association countries not to have a universal vaccination programme.
"It's partly that the Government don't want to talk about migrants arriving with infectious diseases and partly that they don't want to talk about getting it wrong," said Mr Desmond. "It's unfortunate that the virus has come to the forefront of political life in an era of wanting to be politically correct."
UK news in pictures

Show all 50
Pointing to the discrepancy in treatment between the UK and other nations, he added: "We've got the only unvaccinated black and minority ethnic children on earth. We've brought in lots of communities from places in which Hep B is endemic, and denied them vaccines.
"And now we're rolling the vaccination out without explaining the background, which is an epidemic. The new scheme is two generations too late. We've allowed so many children to catch Hep B unnecessarily."
The UK is a "very low-prevalence country" for Hepatitis B infection, with an overall infection rate of under 1 per cent, according to Public Health England (PHE), the Department of Health's executive agency.
But the number of pregnant women infected with the virus almost tripled in the last year, with prevalence increasing from 0.14 per cent in February 2016 to 0.4 per cent in June 2017, according to reports published by PHE.
In "inner city areas where populations with origins in endemic countries are higher", it reports the figure is is more than twice as high.
Mr Desmond's foundation tests, treats and diagnoses cases of Hepatitis B and C and estimates there is a backlog of 10 million people in the UK who should receive a vaccination against Hepatitis B.
He points to the failure to test migrants from endemic regions before they enter the country, contrary to international guidelines that suggest testing for the virus in those arriving from countries with prevalence of more than 2 per cent.
The European Centre of Disease Prevention and Control indicates that 53 per cent of carriers of the Hepatitis B virus in the EU were born outside the region.
Dr Sema Mandal, consultant in immunisation, hepatitis and blood safety at Public Health England, said: "Hepatitis B vaccination has been used widely and safely for many years, since 2000 around 150 million doses have been given to children."
A PHE spokesperson refused to comment on suggestions it was bringing the vaccine in too late, saying that the decision to roll it out this year was taken with commercial availability and cost effectiveness in mind.
Register for free to continue reading
Registration is a free and easy way to support our truly independent journalism
By registering, you will also enjoy limited access to Premium articles, exclusive newsletters, commenting, and virtual events with our leading journalists
Already have an account? sign in
Join our new commenting forum
Join thought-provoking conversations, follow other Independent readers and see their replies