NHS accused of breaching doctor-patient confidentiality for helping Home Office target foreigners
Human Rights group takes Home Office to court, saying its policy of requesting patient data leaves people fearful of seeking medical care
May Bulman
Social Affairs Correspondent
Thursday 09 November 2017 10:06 Comments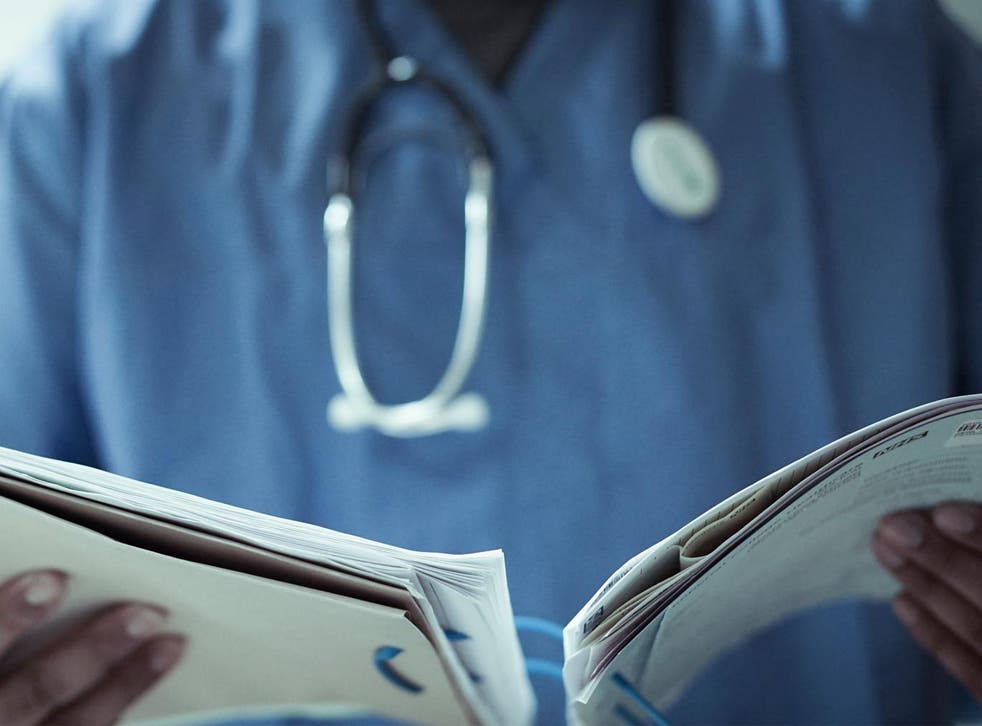 The Home Office is facing a legal challenge over claims NHS data-sharing violates patients' right to privacy under the Human Rights Act.
A memorandum of understanding published in January gave the Home Office access to confidential patient information to aid immigration enforcement. It was published without consultation with NHS staff, medical organisations or the public.
According to the Department of Health, the Home Office made 8,127 requests for data in the first 11 months of 2016, which led to 5,854 people being traced by immigration enforcement teams. A pilot scheme to ask patients for identification has since been launched in a number of hospitals across the UK.
The Migrants' Rights Network (MRN), a charity which is bringing the court case, argues the policy is unethical and unlawful, violates patient confidentiality, discriminates against non-British patients and will leave seriously unwell people fearful of seeking medical care.
In detailed submissions to the High Court, MRN argues the data-sharing arrangement violates patient's' right to privacy under the Human Rights Act, and that it cannot pass the considerable public interest test required to breach the doctor-patient relationship.
The charity also states that the deal is leaving migrants too scared to access healthcare services they are entitled to. Recent research showed that as a result, pregnant and seriously ill migrants were going without medical care because they were afraid of receiving bills they cannot pay and subsequently being referred to the Home Office.
The findings, seen exclusively by The Independent, show a third of vulnerable migrants requiring medical treatment had been deterred from seeking timely healthcare because of concerns that their information would be shared with the Home Office as a result of the NHS charging process.
New regulations introduced last month extended the charging rules, requiring that every hospital department in England must by law to check patients' eligibility and charge upfront for care.
The changes mean charging rules now apply to NHS-funded community and secondary health services in England, including school nursing, termination of pregnancy services and mental health charities – with only GP services exempt.
Human rights organisation Liberty, which is representing MRN in court, said the court case was an important step forward in the fight to dismantle this Government's "hostile environment" regime.
"It has seen the tentacles of immigration enforcement reach into our schools and hospitals, turned trusted public servants into border guards and spread racial profiling, suspicion and fear into every corner of society," said Lara ten Caten, lawyer for Liberty.
"We are proud to be representing MRN in their challenge to this toxic data-sharing arrangement. It undermines every principle our health service is built on – it is discriminatory, shows contempt for patient confidentiality and privacy and is putting lives at risk."
MRN is now calling on the public to back its challenge via crowdfunding site CrowdJustice to help the campaigning organisation cover its costs and continue its work protecting the rights of all migrants in the UK.
Fizza Qureshi, Director of Migrants' Rights Network, said the charity was "gravely concerned" that immigration enforcement is creeping into public services, especially the NHS.
UK news in pictures

Show all 50
"It is therefore important to challenge this data-sharing agreement which violates patient confidentiality, and discriminates against those who are non-British," she said.
"Health professionals should not have to be forced to act as immigration officers, or to have to breach patient confidentiality. We want the NHS to live up to its founding principles, to be a place of help and support for those who need it regardless of their immigration status."
The Home Office has been contacted for comment.
Register for free to continue reading
Registration is a free and easy way to support our truly independent journalism
By registering, you will also enjoy limited access to Premium articles, exclusive newsletters, commenting, and virtual events with our leading journalists
Already have an account? sign in
Join our new commenting forum
Join thought-provoking conversations, follow other Independent readers and see their replies