Pregnant and ill migrants going without medical care as Government intensifies NHS immigration policy
One in three vulnerable migrants, including many pregnant women, deter from seeking timely healthcare out of fear their information will be shared with Home Office, finds exclusive report
May Bulman
Social Affairs Correspondent
Monday 23 October 2017 00:09 Comments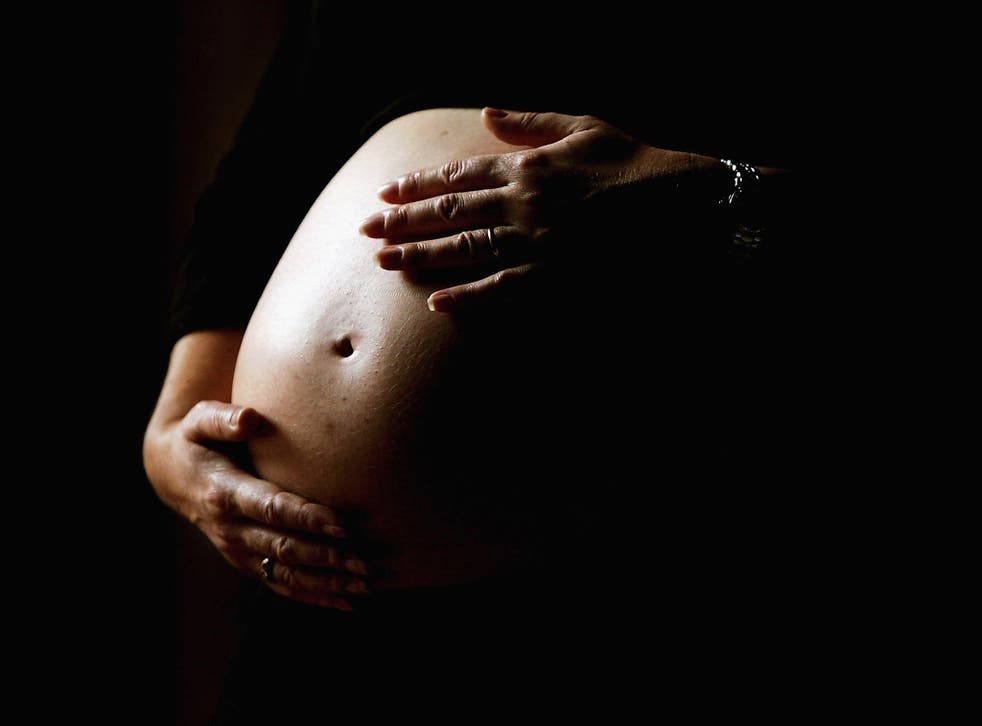 Pregnant and seriously ill migrants are going without medical care because they are afraid of receiving bills they cannot pay and subsequently being referred to the Home Office, new studies show.
Research, seen exclusively by The Independent, shows a third of vulnerable migrants requiring medical treatment had been deterred from seeking timely healthcare because of concerns that their information would be shared with the Home Office as a result of the NHS charging process.
It comes as new regulations are introduced on Monday that will extend charging rules and build on existing policy for billing overseas visitors in NHS hospitals. Every hospital department in England will now be required by law to check patients' eligibility and charge upfront for care.
Obligatory upfront charging in hospitals is being introduced in parallel with the extension of charges to NHS community services, such as health visiting, school nursing, community midwifery, community mental health services, abortion services and district nursing.
If a patient cannot prove they are entitled to free care, they will have to pay the estimated price for their treatment upfront, unless it is considered by the doctor to be "urgent" or "immediately necessary", in which case the charge will be made at a later date.
Campaigners have warned that the human impact of the new rules will be "huge", leaving many vulnerable people, including sick schoolchildren and women seeking abortions, no longer able to afford essential services or becoming too afraid to access them.
The new findings, identified by King's College London Centre for Global Health, indicated that under the current regulations, heavily pregnant women and people suffering from cancer, diabetes, cataracts, kidney failure, fibroids and post-stroke complications had already reported delaying or avoiding care.
Almost two thirds of the pregnant women surveyed had not yet accessed antenatal care at 10 weeks of pregnancy, despite the National Institute for Health and Care Excellence (Nice) recommendation for a first appointment by that time. A quarter had not accessed antenatal care at 18 weeks and in one case, antenatal care was not accessed until 37 weeks of pregnancy.
Reported charges levied ranged from £40 to £80,000, with the average being £2,600. More than half – 56 per cent – of patients who received a bill following discharge had not settled the debt one year later, with one service user still in debt seven years post-discharge. If a patient does not clear their bill in two months, they are reported to the Home Office.
The research was collated using patient data from Doctors of the World UK's clinic, which offers healthcare to vulnerable patients, including refugees, asylum seekers, undocumented migrants, victims of trafficking and homeless people.
Researchers analysed 1,801 case notes and medical records of adult migrant service users who had attended the clinic between April 2016 and April 2017, as well as conducting interviews with staff members, GPs and adult service users in May 2017.
The report also raised concerns that the new regulations will affect people who are entitled to free care but who may not have easy access to paperwork and passports, such as asylum seekers, with the inevitable increase in bureaucracy and workload leading to increased patient waiting times and pressures on staff.
It warned there is also a risk that, rather than check all patients' paperwork, providers rely on "racial profiling" as a means of identifying chargeable patients, thereby increasing health inequalities.
An investigation by The Independent earlier this year found this was already occurring in some instances, with asylum seekers who have the right to free healthcare being wrongly charged for hospital treatment, sometimes up to thousands of pounds each.
The investigation also revealed that thousands of migrants suffering from life-threatening conditions, such as cancer and heart disease, had been refused treatment by hospitals, despite NHS guidelines stating no one should be refused urgent or immediately necessary treatment because they cannot pay.
The Government has made multiple commitments to carry out an assessment of the unintended consequences of extending NHS charges on "vulnerable people", pregnant women and children – but this has not happened.
Lucy Jones, head of UK programmes at Doctors of the World UK said: "This research exposes the real impact of the NHS charging regime on some of the UK's most vulnerable people, which today's new rules are certain to make even worse.
"Insisting that destitute people pay impossible sums before they can access NHS care in hospitals, and now in community services, will push more people away and ultimately, threaten public health as well as the future sustainability of the NHS."
She added that the new rules could lead to "administrative chaos", with patients who should be entitled to free healthcare, such as asylum seekers, already sometimes being charged in error.
"Further research and guidance is needed before these drastic changes are put in place, to ensure they don't lead to racial profiling and administrative chaos," she said.
"We already know from experience at our clinic that even patients who are legally entitled to free care are sometimes charged in error – we are currently working on cases where asylum seekers, for example, have been asked to pay when they shouldn't have to."
Dr Claire Ferraro, NHS doctor and Doctors of the World staff member, highlighted the psychological impact the new regulations will have on women seeking abortions.
"Abortion is a deeply personal choice," she said. "The psychological impact of putting women in a position where they feel that the decision is imposed on them by the high price of pregnancy and birth in today's NHS, causes me great concern."
Health news in pictures

Show all 40
Health minister Lord O'Shaughnessy said: "The NHS is a cherished national institution that is paid for by British taxpayers. We have no problem with overseas visitors using our NHS as long as they make a fair financial contribution, just as the British taxpayer does.
"The new regulations simply require NHS bodies to make enquiries about, and then charge, those who aren't entitled to free NHS care. All the money raised goes back into funding and improving care for NHS patients.
"We are clear that some vulnerable groups are exempt from charging and the NHS will never withhold urgent and immediately necessary treatment."
Register for free to continue reading
Registration is a free and easy way to support our truly independent journalism
By registering, you will also enjoy limited access to Premium articles, exclusive newsletters, commenting, and virtual events with our leading journalists
Already have an account? sign in
Join our new commenting forum
Join thought-provoking conversations, follow other Independent readers and see their replies