France to abolish state funding for homeopathic medicines, saying they are no better than 'placebo'
Current French social security reimburses up to 30 per cent fo the cost of a homeopathic remedy and they can be prescribed by doctors despite most being almost entirely water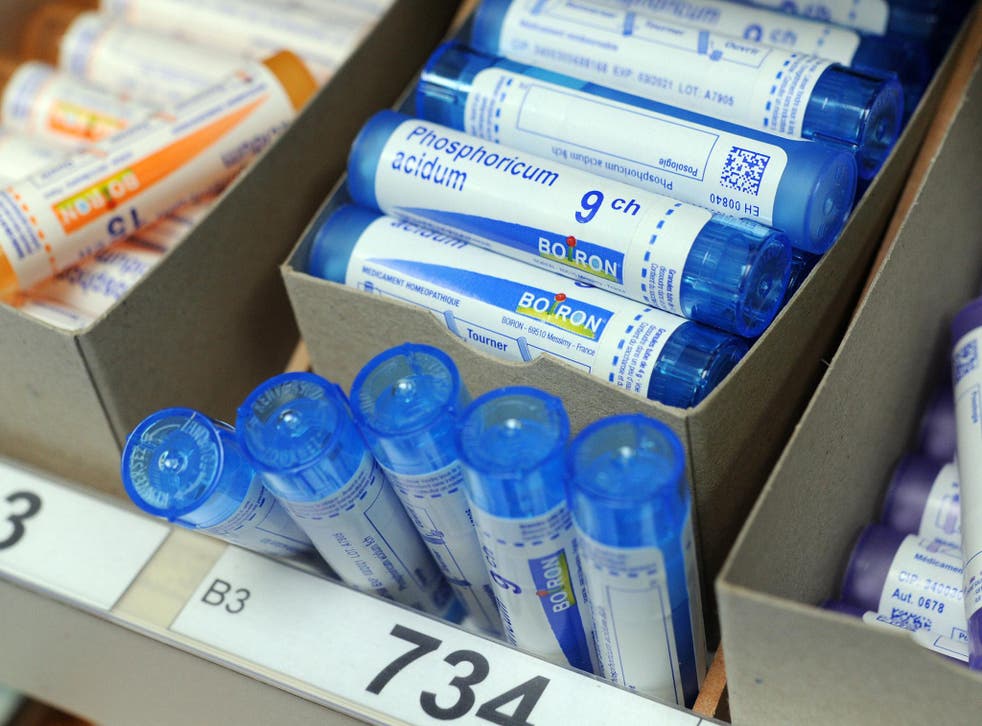 France will end funding for homeopathic remedies through its state health system from 2021 after the government acknowledged the remedies are no better than a placebo.
It could be a serious blow for the alternative remedies in the country, which are often sold in pharmacists alongside evidence-backed medicine and prescribed by doctors.
French social security payments for homeopathic remedies topped €126.8m (£114m) in 2018, according to official figures, despite most being almost entirely water.
A damning report in March by France's Academy of Medicine and Academy of Pharmacy said no health insurance should reimburse the treatments and no university should offer a homeopathy degree.
"I have decided to start the process for complete non-reimbursement," French health minister Agnes Buzyn told Le Parisien newspaper.
Health news in pictures

Show all 40
Ms Buzyn, a former doctor, had said the country's reputation was on the line after its National Authority for Health concluded in June that homeopathy "demonstrated sufficient effectiveness to justify a reimbursement".
Currently social security reimburses up to 30 per cent of a patient's outlay on homeopathic remedies, this will be cut to 15 per cent in 2020 and to zero by 2021.
While much less common, pockets of the NHS that fund homeopathy in the UK have been pressured to end the practice in the past two years.
Support free-thinking journalism and attend Independent events
NHS England chief executive Simon Stevens has said the practice is a "misuse of scarce funds" and no better than sugar pills.
Homeopathic remedies take a substance thought to be causing the condition, such as grass pollen for hay fever, then dilute it repeatedly in water as this is believed to increase its power.
Preparations specify the agent is diluted to 10 parts per billion parts of water, so many remedies contain nothing but water.
Register for free to continue reading
Registration is a free and easy way to support our truly independent journalism
By registering, you will also enjoy limited access to Premium articles, exclusive newsletters, commenting, and virtual events with our leading journalists
Already have an account? sign in
Register for free to continue reading
Registration is a free and easy way to support our truly independent journalism
By registering, you will also enjoy limited access to Premium articles, exclusive newsletters, commenting, and virtual events with our leading journalists
Already have an account? sign in
Join our new commenting forum
Join thought-provoking conversations, follow other Independent readers and see their replies