Ian Paterson: Thousands of jailed surgeon's patients recalled by private hospital group
Move comes as coroners continue investigation into 23 deaths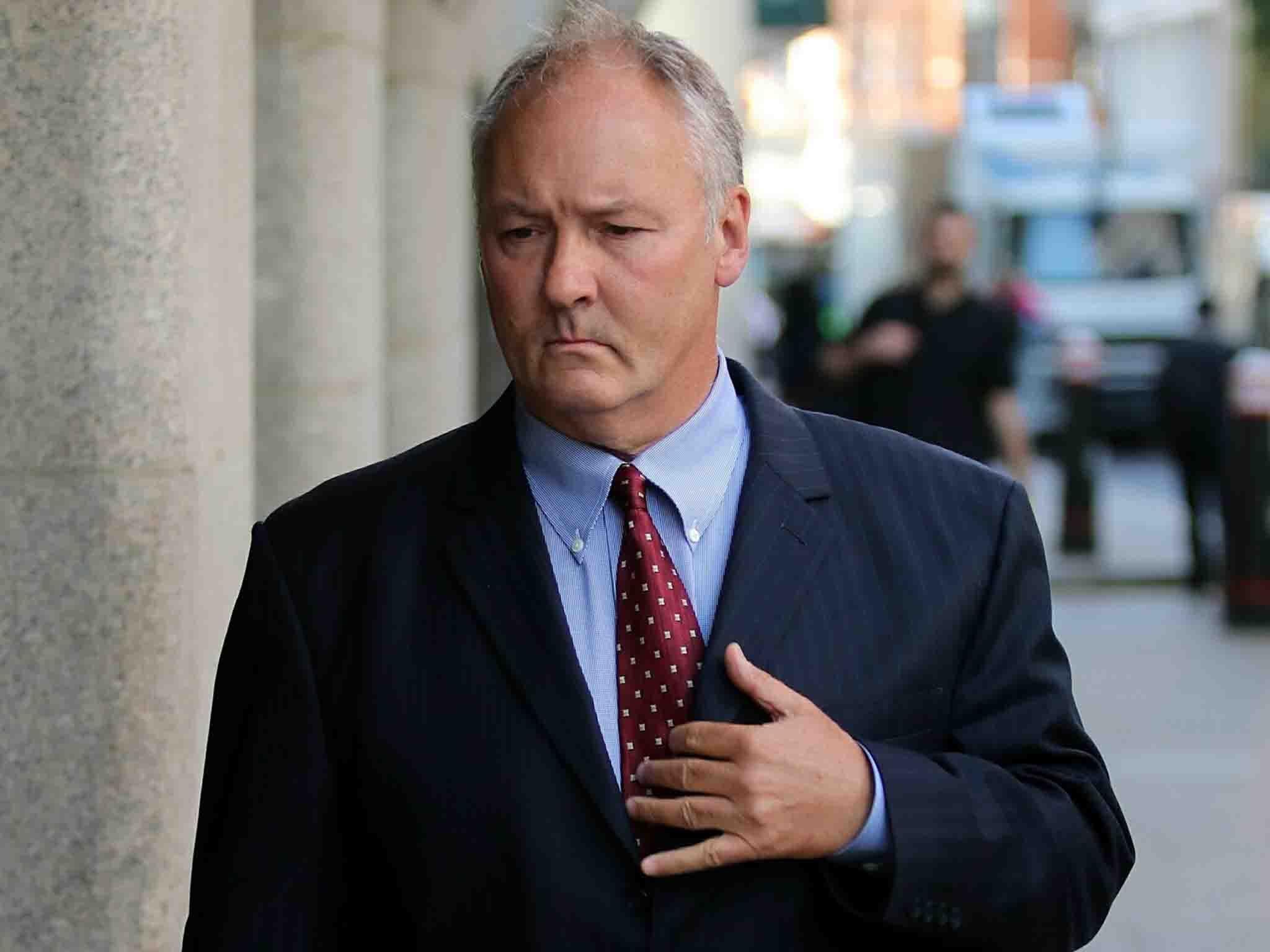 More than 5,000 former patients of jailed breast surgeon Ian Paterson are being contacted by the private hospital where he worked.
The recall of 5,500 patients by Spire Healthcare comes after the company was criticised by an independent inquiry earlier this year for not doing enough to follow up with Paterson's patients.
The breast surgeon is serving a 20-year prison sentence for wounding with intent after being found guilty of carrying out unnecessary surgery on more than 1,000 women over 14 years.
Paterson carried out unapproved surgery known as "cleavage-sparing" mastectomies which left behind breast tissue in some cancer patients, risking a return of the disease.
Earlier this year senior coroners in Birmingham launched new inquests into 23 of Paterson's deceased patients at the request of West Midlands Police. The coroners said they believed the deaths "may have been caused or contributed to by acts or omissions" by Paterson and other clinicians.
Spire Healthcare told The Independent it was writing to all 5,500 living patients who were seen by Paterson between 1993 and 2011.
The University Hospitals Birmingham NHS Trust started its own recall of patients in May.
In his final report on the scandal in February the Right Reverend Graham James, the former bishop of Norwich, criticised the lack of care and treatment for patients.
His report said: "We are not convinced that all patients who should have been recalled have been contacted. UHB has gone some way to rectifying this by reviewing all Paterson's surviving mastectomy patients and providing them with ongoing care, where necessary. This has not been replicated by Spire.
It added: "Almost a third of patients who gave evidence to the inquiry said they had never received communication about recall, or attended an appointment. The inquiry heard from patients recalled in both the NHS and Spire that their experience of recall was generally inadequate, not patient-focused, and lacked both pastoral support and transparency. Patients felt themselves as a problem to be solved during the recalls.
"The focus of the recalls appears to have been protecting the reputation of the hospitals involved, rather than the needs of patients.
"At Spire, more than 30 patients found out through recall that they had had unnecessary surgery. These patients were deemed to not require further clinical treatment, and they were discharged without further care or follow-up. It appears that no thought was given to the impact on them of finding out that they had received unnecessary treatment and, in some cases, had been given an incorrect diagnosis of cancer."
One of Ian Paterson's victims who runs a support group in Birmingham, Deborah Douglas, told The Independent she was pleased the recall had started but that it should have been done years ago.
"The recall they did before was totally inadequate. My concern is that people who Paterson talked into going private from the NHS could fall between the cracks.
"If we look at the number, 5,500, there must be a significant risk that for some people their cancer could come back and for some they may have died. What about the people who have died?"
She said it was vital these patients were properly assessed and given an ongoing treatment plan and support by both the NHS and Spire Healthcare.
Spire Healthcare said any patient who received a letter could call a new dedicated patient freephone helpline on 0800 085 8130 to speak to specialist staff.
The helpline is open between 8.30am to 7pm Monday to Thursday, 8.30am to 6pm on Friday and 9am to 4pm on Saturday. Patients can also email spirehealthcarehelplineianpaterson@spirehealthcare.com.
Patients of Ian Paterson who have not received a letter can also contact the helpline.
Join our commenting forum
Join thought-provoking conversations, follow other Independent readers and see their replies