New victims of rogue surgeon blocked from using expert lawyers
Exclusive: Legal deal signed in 2017 prevents 40 separate law firms from bringing new claims against Spire Healthcare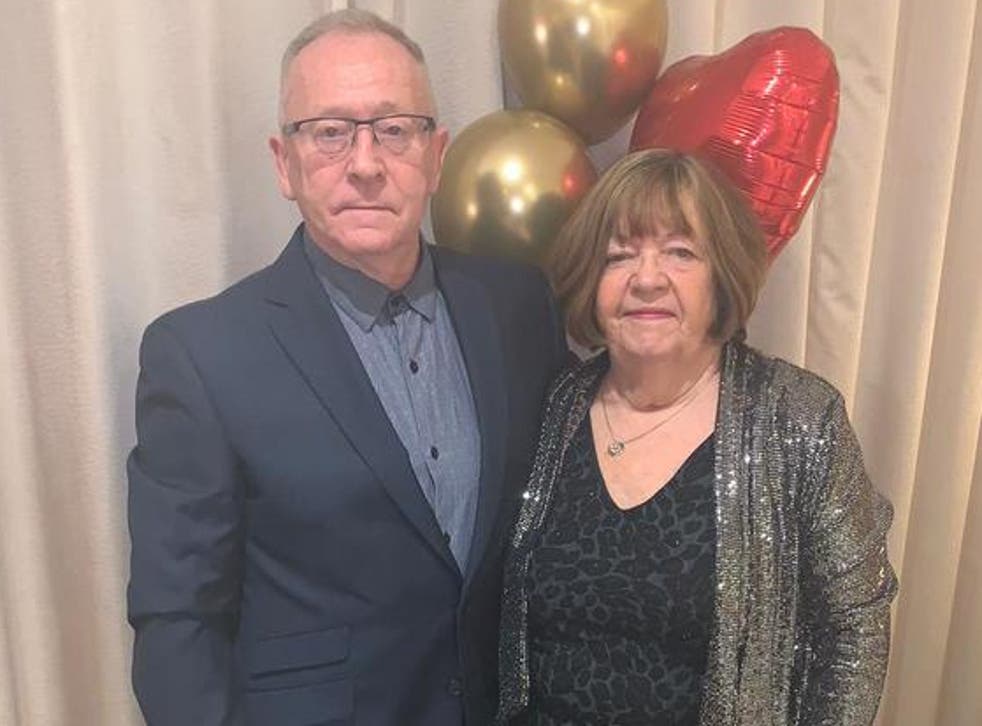 New victims of rogue breast surgeon Ian Paterson are being blocked from using lawyers with experience of the scandal to bring fresh compensation claims against the private hospital where he worked, The Independent has learned.
Under the terms of a legal settlement for £37m in 2017, 40 law firms are barred from bringing any new claims against Spire Healthcare for 20 years – meaning that former patients who have learned since then that they were victims of the surgeon, who was jailed for carrying out needless surgeries on women, face having to find lawyers with no prior knowledge of the case.
When the deal was signed, it was thought that most of Paterson's victims had been contacted by the hospital company, but an inquiry published in 2020 heavily criticised its failure to reach affected patients and accused the company of seeking to protect its reputation rather than the interests of patients.
In response, Spire Healthcare launched a mass recall of 5,500 former patients, with independent clinicians reviewing their medical records. Some are learning for the first time that they had needless surgery at the hands of the surgeon.
One of those was 71-year-old Elizabeth Webb, from Solihull, who had multiple unnecessary surgeries carried out by Paterson 20 years ago. He convinced her, without carrying out proper checks, that lumps on her breasts could be pre-cancerous. He also enrolled her in a cancer surveillance programme, leaving her fearful of developing the disease for years.
She told The Independent: "He was very Jack the lad, in a nice way. You felt as though you could trust him, [that] he was the expert. All I needed was a needle biopsy and he didn't do it. I followed his advice, but it was all unnecessary.
"It's pretty dreadful that someone could do that to another human being, and he had daughters and a wife himself. How can anyone in any organisation get away with the things that he did for so long?"
A review of her medical records by a consultant breast surgeon, Brendan Smith, revealed that her surgeries, carried out in 2001, had not been required.
In a letter last month, the company told her that Paterson did not carry out the standard checks to diagnose cancer, adding: "The failure to offer you a biopsy before proceeding to surgery meant that you were not able to make a fully informed decision and Mr Smith confirmed that the surgery you had in June 2001 was unnecessary."
Paterson gave Ms Webb and her GP an incorrect diagnosis and enrolled her for regular checks to spot cancer even though the tissue removed in the surgery had no signs of the disease.
In September 2001, Paterson told Ms Webb that parts of her right breast showed worrying changes, but Spire have since said the ultrasound scan showed that "both breasts were, in fact, normal".
Again, Paterson did not carry out proper checks, meaning Ms Webb underwent a second unnecessary surgery.
Ms Webb said she contacted Spire Healthcare following the publication of the inquiry, which was led by Reverend Graham James, former Bishop of Norwich, in February 2020.
"I had a suspicion, but I put it in the back of my mind. I didn't realise it was as big as it was until the inquiry, and that's when I rang Spire."
She was told to contact the Patients Association charity for advice about lodging a compensation claim, with Spire saying it would contact patients again later this year.
Ms Webb has instructed Kashmir Uppal, partner with Shoosmiths, one of the firms who were named in the original settlement deal in 2017.
She said: "I would like to be represented by Kashmir. She has done all the work and been through it all. It's completely wrong to stop lawyers from bringing new claims; Spire are just trying to cover their backs. I believe Spire knew there were other patients like me."
The company has refused to say how many new victims have been identified by the recall.
Ms Uppal told The Independent she had been approached by 12 new patients in recent weeks.
She said: "They all presented with a lump and saw Paterson, who carried out an ultrasound and he put doubt in their minds that they could become more serious. It was false information and not informed consent. They were led to believe the lumps that were benign were more serious and should be removed."
Of the legal deal, she said: "We signed that deal in good faith and on the understanding that anyone who had been a victim would have been recalled by Spire by the October 2018 cut-off date. Had we known at that time Spire would only do a selective recall, we wouldn't have signed it.
"Spire have only done the detailed recall now because of the inquiry by Reverend Graham James. Spire would have let this go under the carpet."
The inquiry by Rev James found that Paterson had for more than 14 years subjected hundreds of patients to unnecessary surgery. In total he treated about 11,000 patients, both in the NHS and privately.
Paterson also carried out unapproved surgery known as "cleavage-sparing" mastectomies, which left behind breast tissue in some cancer patients.
Coroners in Birmingham are examining the cases of 23 of his patients who subsequently died, at the request of West Midlands Police.
Spire Healthcare has set aside £22.2m to pay for the recall of patients and to provide ongoing support and clinical treatment.
A spokesperson for the company said: "We are committed to providing ongoing support to the patients of Ian Paterson and are carefully following the recommendations as laid out by the independent inquiry last year.
"This has included writing to all living patients for whom we have records, to make sure that their care has been fully reviewed and that the outcome has been communicated. For those that require it, we will ensure they get the additional support and care that they need."
They added: "We are aware there may be patients who wish to seek legal advice in relation to their treatment. We are actively reviewing how best to resolve any issues relating to accessing legal advice arising from the settlement in 2017."
Register for free to continue reading
Registration is a free and easy way to support our truly independent journalism
By registering, you will also enjoy limited access to Premium articles, exclusive newsletters, commenting, and virtual events with our leading journalists
Already have an account? sign in
Register for free to continue reading
Registration is a free and easy way to support our truly independent journalism
By registering, you will also enjoy limited access to Premium articles, exclusive newsletters, commenting, and virtual events with our leading journalists
Already have an account? sign in
Join our new commenting forum
Join thought-provoking conversations, follow other Independent readers and see their replies