Italian health chief quit over government's 'anti-scientific' vaccination stance
'It reminds me of Donald Trump's recommendation to no longer use the term 'evidence-based' says Walter Ricciardi of populist claims which led to his resignation before Christmas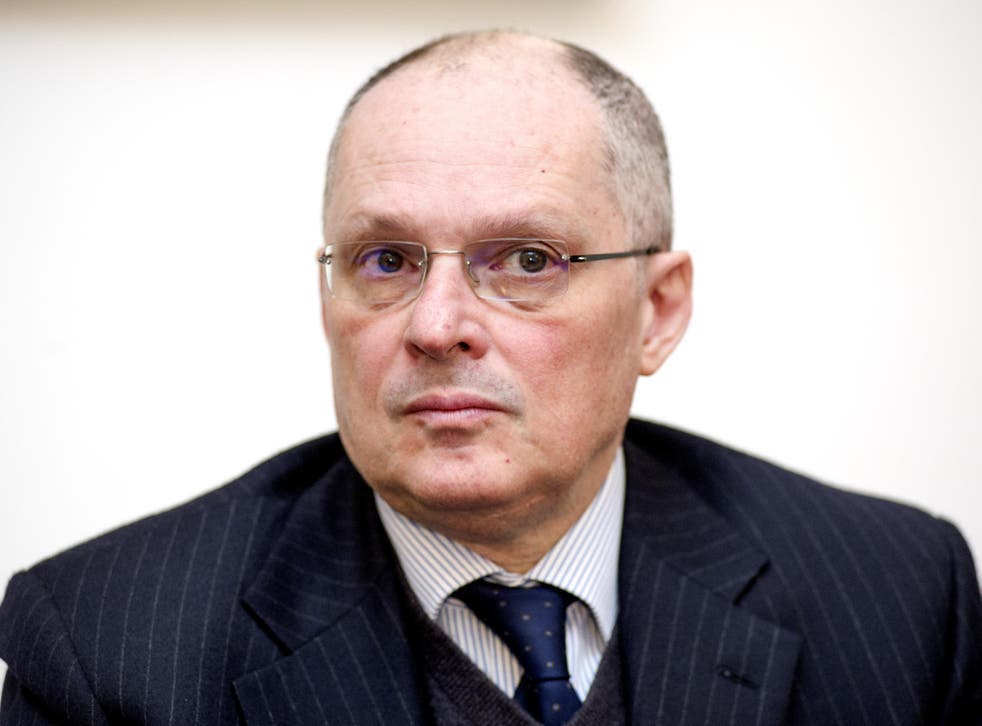 The former head of Italy's top medical research board has said he left over the government's "anti-scientific" stance on vital issues like vaccination.
Walter Ricciardi likened some Italian ministers' views to Donald Trump's populist disdain for evidence when he quit as directory of the National Institute of Health (ISS) last month.
Elections in March 2018 brought spurious health claims to the fore, with officials at the top of government claiming vaccines are harming children and that migrants are spreading disease.
Italy's populist Five Star Movement came out on top in last year's elections and went into coalition with the far-right Northern League.
Professor Ricciardi reserved particular scorn for deputy prime minister and head of the League, Matteo Salvini, in a scathing interview with Italian newspaper Corriere della Sera.
"It's clear that when the deputy prime minister says that he, as a father, believes there are too many vaccines, and that they are useless and dangerous, that it's not just an unscientific approach – it's anti-scientific," he said.
In 2017 Professor Ricciardi had been among the senior advocates of legislation under the previous centre-left government which made child vaccinations for conditions like measles compulsory.
But the new government overturned the measure in August, despite Italy being one of the hotspots of a record-breaking European measles outbreak which saw 60,000 cases of the life-threatening condition last year – double rates in 2017.
The charged issue of migration and refugees fleeing to Europe across the Mediterranean Sea has also emboldened the populist rhetoric on immigration.
Officials recently seized a rescue ship working to prevent migrant vessels from drowning on the grounds that it had not disclosed migrant clothing which posed a health risk – something charities called "ridiculous".
Professor Ricciardi said he had a good working relationship with the government's minister for health, Giulia Grillo, no relation to the movement's founder Beppe Grillo, and confirmed her position that the government had not sought to influence the scientific direction of the ISS.
He added that in four and a half years ha had achieved many of the goals he had first set in the role, but warned the populist shift was endangering public health.
Andrew Wakefield describes his relationship with Donald Trump
"Saying repeatedly that migrants carry diseases is groundless and it forces self-censorship in order not to contradict the political line," Professor Ricciardi said. "Yet these are key issues for health prevention and public health."
"All this reminds me of Donald Trump's recommendation to the National Institutes of Health Institute to no longer use the term 'evidence-based'," he said. "It's an approach taken by populists, who have great difficulty in interacting with science."
The US president has repeatedly tweeted about a link between vaccines and autism and met with the father of the modern anti-vaccination movement, discredited doctor Andrew Wakefield.
Register for free to continue reading
Registration is a free and easy way to support our truly independent journalism
By registering, you will also enjoy limited access to Premium articles, exclusive newsletters, commenting, and virtual events with our leading journalists
Already have an account? sign in
Register for free to continue reading
Registration is a free and easy way to support our truly independent journalism
By registering, you will also enjoy limited access to Premium articles, exclusive newsletters, commenting, and virtual events with our leading journalists
Already have an account? sign in
Join our new commenting forum
Join thought-provoking conversations, follow other Independent readers and see their replies