IVF and caesarean births raise risk of rare pregnancy complications, parents warned in new guidelines
Life-threatening placental conditions becoming more common because of rise in assisted reproduction, Royal College of Obstetricians and Gynaecologists says
Alex Matthews-King
Health Correspondent
Thursday 27 September 2018 13:37 Comments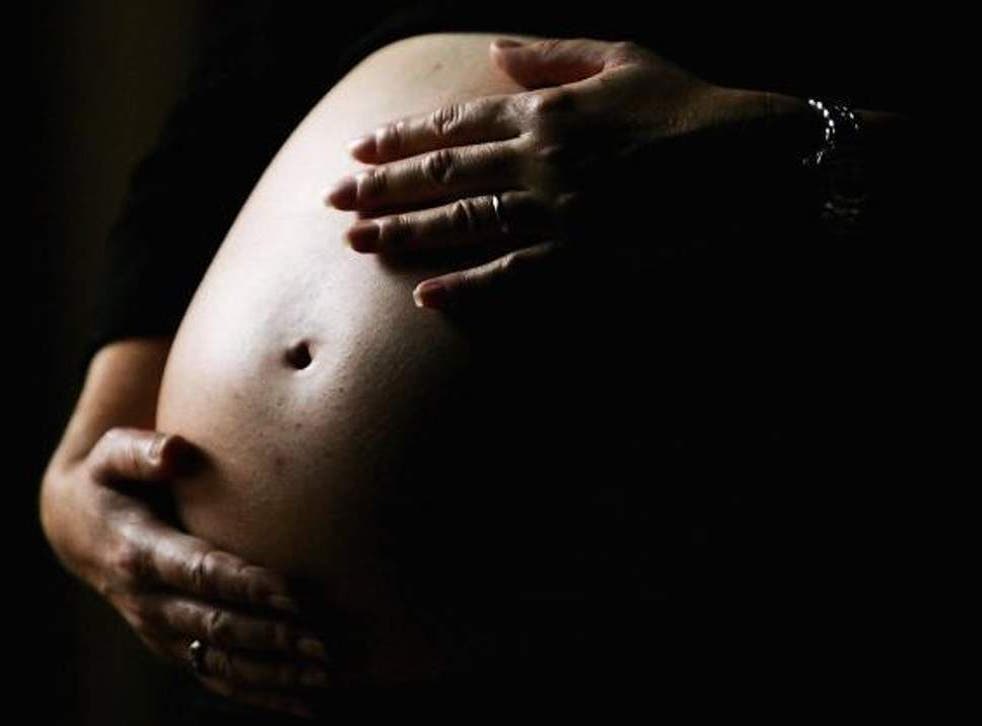 Women considering IVF or an elective caesarean section will be warned that this can increase the risk of rare but potentially life-threatening pregnancy complications under new guidelines for maternity teams.
Rising rates of placenta accreta and placenta praevia - both of which can cause serious bleeding during childbirth - are likely to be a result of increases in assisted reproduction and caesarean births, the Royal College of Obstetricians and Gynaecologists (RCOG) has said.
Diagnosing these conditions early gives the best chances of minimising complications and the RCOG guidance sets out how they should be managed as they become more common.
"We hope this updated guidance will support healthcare professionals during discussions with women and their partners who may be considering assisted reproduction, particularly IVF, or an elective caesarean birth," Professor Eric Jauniaux, lead author of the guidelines and Consultant Obstetrician at University College London said.
"These are both risk factors that can increase risk of developing these serious complications of the placenta."
Placenta accreta, where the placenta invades deeply into the lining of the womb and nearby organs like the bladder, affects one woman in 2,000 but this rises to one in 300 among women who have multiple caesarean births.
If it is not diagnosed it can cause serious bleeding and haemorrhage during childbirth and may require an emergency hysterectomy (removal of the womb) and intensive care.
UK news in pictures

Show all 50
However, potential cases may be identified on the basis of routine ultrasounds. The RCOG recommends that specialists confirm suspected cases where appropriate and then transfer the patient to a specialist centre for further care.
Kim Kardashian suffered from the condition in her first two pregnancies and the reality TV star has written about how complications led to her decision to have her third child through surrogacy.
In its guidance to help women understand the condition, the RCOG writes: "Placenta accreta is more common in women with placenta praevia who have previously had one or more caesarean births, but it can also occur if you have had other surgery to your uterus, or if you have a uterine abnormality such as fibroids or a bicornuate uterus.
"It is more common if you are older (over 35 years old) or if you have had fertility treatment, especially in vitro fertilisation (IVF)."
Placenta praevia occurs when the placenta attaches low and may obstruct the opening of the womb, where it is detected at the 20-week scan women it is usually recommended that women give birth through caesarean section.
A campaign by charity Birthrights recently highlighted that 15 per cent of NHS hospitals refuse to offer elective caesarean sections without a medical reason, which can include psychological aversions, because of risks to the mother and baby.
They will offer counselling to address women's fears, if this is unresolved the women may have to transfer to another trust, but this adds delays and increases distress for the women, the charity has said.
Jane Brewin, CEO of the charity Tommy's which funds research in miscarriage and stillbirth and provides pregnancy health education, said: "We welcome guidance which may improve detection of both placenta praevia and placenta accrete which if detected before birth can be managed more safely with the full involvement of parents in decision making.
"We also welcome doctors being open with parents around the risks and benefits of C-section and balancing all the factors to help parents decide what options are best for them and their baby."
Register for free to continue reading
Registration is a free and easy way to support our truly independent journalism
By registering, you will also enjoy limited access to Premium articles, exclusive newsletters, commenting, and virtual events with our leading journalists
Already have an account? sign in
Join our new commenting forum
Join thought-provoking conversations, follow other Independent readers and see their replies