Labour calls for investigation into privatisation of NHS firm 'being pushed through behind closed doors'
National Audit Office asked to examine why 'successful' organisation is being sold to private sector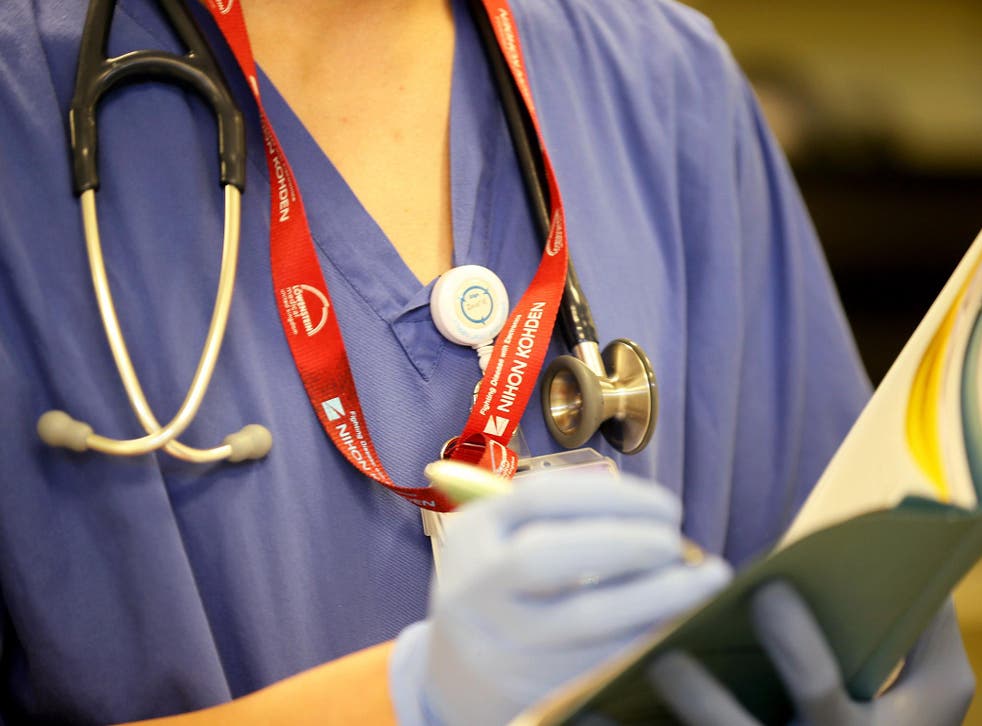 The privatisation of an NHS staffing agency that manages more than 90,000 people is "being pushed through behind closed doors" and must be investigated, Labour has said.
The party is calling for an inquiry into why Jeremy Hunt is selling NHS Professionals (NHSP), a recruitment company owned by the Department of Health that saves the health service £70m a year by supplying hospital staff to fill last-minute rota gaps more cheaply than private firms.
Around six corporations are believed to have put in their final offers for a majority stake in the agency, which Mr Hunt first announced would be privatised last November.
Shadow health minister Justin Madders has asked the National Audit Office to look into why this sale is taking place when NHSP has been shown to be cost-effective.
Mr Madders urged the watchdog to "examine the business case" put forward by Mr Hunt for the privatisation of a "successful organisation" and to ascertain "whether better value for taxpayer could be achieved by keeping the organisation in the public sector".
"On the Government's own estimates NHSP saves the taxpayer around £70m a year by organising last-minute or replacement staffing for NHS trusts in England, and ensuring hospitals don't have to rely on expensive private agencies," he wrote.
Hospital trusts are under pressure to reduce expenditure on locum doctors, nurses and other temporary workers after the NHS spent over £3bn on agency staff in 2014-15.
Nurses protest at Department of Health over pay cap
"The cost of agency workers in the NHS has doubled in the last three years," continued the message addressed to the watchdog's chief, Sir Amyas Morse.
"Nurses hired through private sector companies are 15 to 30 per cent more expensive than through NHSP, with a significant proportion of that extra cost going directly to those companies rather than the staff supplied."
It was recently revealed that one in 30 locum doctors earns £120 an hour – believed to be the highest rates since pay caps were introduced for agency staff working in the NHS in an attempt to drive down costs.
Between October and December last year, NHS hospitals reportedly breached hourly pay limits for temporary doctors for 80 per cent of shifts they worked, up from 64 per cent in the three months previously.
In the vast majority (86 per cent) of cases, staff vacancy was the reason for booking a locum doctor, compared with 1.6 per cent for sickness and 0.5 per cent for maternity and paternity leave.
NHSP was created in 2010 and is used by dozens of NHS trusts in England. It employs about 500 people and manages tens of thousands of temporary staff.
The Government announced plans to sell around 75 per cent of the business and withhold the rest, with the option to sell the remainder within five years.
Private recruitment firm Staffline has confirmed it is one of the companies to have put forward a bid to buy the agency. A decision on which bid is successful is expected to be made when Parliament returns after summer recess.
Since the sale was announced, "Government ministers have repeatedly refused to answer questions about the reasons for the sale, citing commercial sensitivity," wrote Mr Madders.
"At a time when the Government says it wants to cut back the use of temporary workers it is very hard to believe that any investment and expansion of NHSP could not be carried out effectively in public hands."
He added: "Purchasing shares back at an additional cost to the taxpayer, following presumably a period during which NHSP have been generating excess profit from the taxpayer seems to create a double benefit to the private sector and a double risk to the taxpayer which needs to be examined."
UK news in pictures

Show all 50
NHS staff vacancies have risen by more than 10 per cent in the last year, official figures have shown, with more than 86,000 vacancies advertised in the first quarter of this year.
Nearly 40 per cent of these empty positions in March 2017 were for nursing and midwifery positions, with the average role in these fields only drawing three applications.
The Royal College of Nursing has blamed low pay, pressure and training costs for staffing levels, which they say "are reaching crisis point".
Join our new commenting forum
Join thought-provoking conversations, follow other Independent readers and see their replies