Labour demands new NHS investment as patients wait longer for surgery
'Years of underfunding, bed cuts and understaffing left our NHS exposed even before the pandemic struck'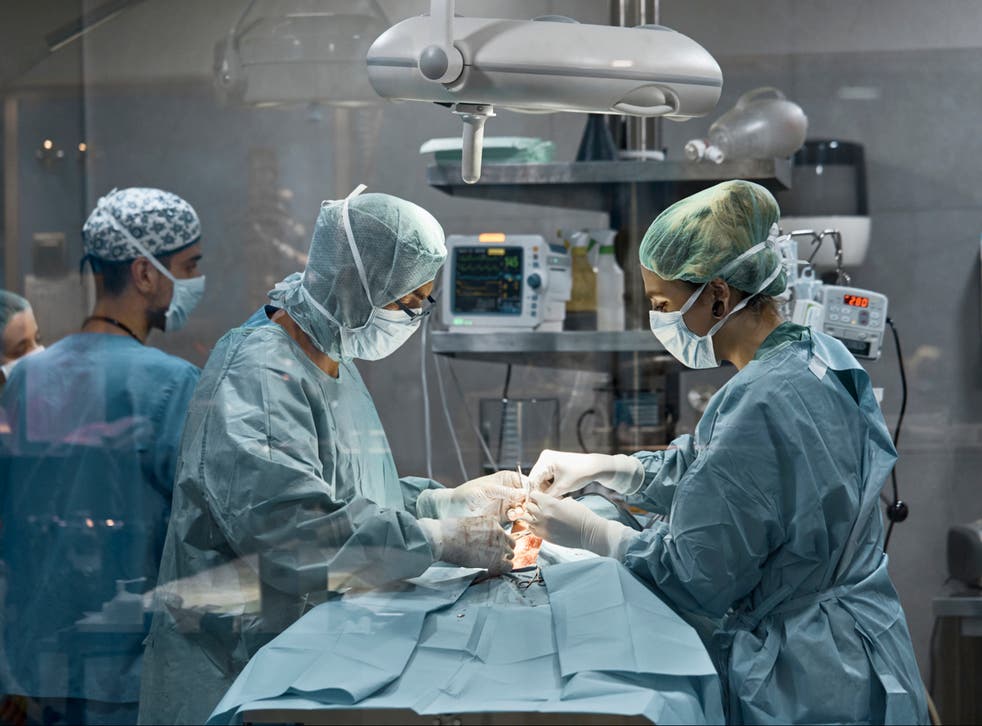 Labour is demanding new investment for the NHS as part of the government's spending review next week, after analysis shows hundreds of thousands of patients are waiting for life-changing operations.
The party's shadow health secretary, Jonathan Ashworth, will challenge Matt Hancock in Parliament on Tuesday over the latest NHS data, which reveal almost 500,000 patients are waiting for surgery on their hips, knees and other bones.
Last week, NHS England published new data showing more than 1.7 million people were waiting longer than the NHS target of 18-weeks for treatment. The target was last met in February 2016.
An analysis of NHS England data reveal which specialities have been hardest hit by the growing backlog of operations, which has soared since the first wave of coronavirus caused widespread hospital cancellations earlier this year.
There were 4.3 million patients on NHS waiting lists for hospital treatments in September.
Labour said this included 477,250 waiting for trauma and orthopaedic surgery, with 252,247 patients waiting over 18 weeks.
The next worst specialty was ophthalmology, which treats eye disorders, with 444,828 patients on waiting lists, 233,425 of whom have waited more than 18 weeks.
Earlier this year, a report by the Healthcare Safety Investigation Branch warned some glaucoma patients were going blind while waiting to be seen.
There were six figure waiting lists over 18 weeks for other specialties including gynaecology, urology, general surgery, and ear, nose and throat patients.
UK news in pictures

Show all 50
Jonathan Ashworth, Labour's shadow health secretary, said: "Even in September, before the second wave struck us, thousands of people had been waiting weeks and sometimes years for potentially life-changing treatment. Now, with hospitals under immense pressure and struggling to cope it is vital that the NHS is given the resources to cope this winter.
"Years of underfunding, bed cuts and understaffing left our NHS exposed even before the pandemic struck.
"It is vital that the upcoming spending review delivers the resources our health and care services need to bring waiting times down, provide quality Covid care and lead the roll out of a vaccine."
Labour said these patients include those for whom delays could be "potentially life-changing" such as patients needing cataract surgery or forced to wait in pain for hip replacements.
Hospitals in Birmingham, Liverpool, greater Manchester, Grimsby and West Yorkshire have all cancelled non-urgent operations in recent weeks as they struggle to cope with a surge in patients caused by the second wave of coronavirus.
As the virus spreads south, there are fears more widespread cancellations could be needed.
Last week, the NHS Providers organisation, which represents NHS hospitals, wrote to the Chancellor Rishi Sunak to call for up to £4bn in extra investment to cope with the workload caused by the impact of Covid-19.
The NHS had been given a five-year funding settlement by the Treasury in 2018 handing it an extra £20 billion in real-terms growth.
The chancellor will set out a one year spending review for government on 25 November.
| | | |
| --- | --- | --- |
| Speciality | Number waiting for treatment | Number waiting over 18 weeks |
| Gynaecology | 288,000 | 114,944 |
| Geriatric Medicine | 15,745 | 3,084 |
| Rheumatology | 74,142 | 23,522 |
| Neurology | 109,195 | 42,282 |
| Thoracic Medicine | 90,227 | 30,979 |
| Dermatology | 193,034 | 67,658 |
| Cardiology | 181,074 | 64,169 |
| Gastroenterology | 226,583 | 80,099 |
| General Medicine | 43,256 | 15,929 |
| Cardiothoracic Surgery | 8,242 | 3,571 |
| Plastic Surgery | 60,935 | 28,759 |
| Neurosurgery | 35,441 | 17,543 |
| Oral Surgery | 160,174 | 99,339 |
| Ophthalmology | 444,828 | 233,425 |
| Ear, Nose & Throat (ENT) | 331,378 | 180,001 |
| Trauma & Orthopaedics | 477,250 | 252,247 |
| Urology | 341,872 | 140,310 |
| General Surgery | 338,486 | 144,803 |
Join our new commenting forum
Join thought-provoking conversations, follow other Independent readers and see their replies