Long Covid brain fog may be caused by blood clots, says study
Long Covid patients are not getting the attention they need, said one expert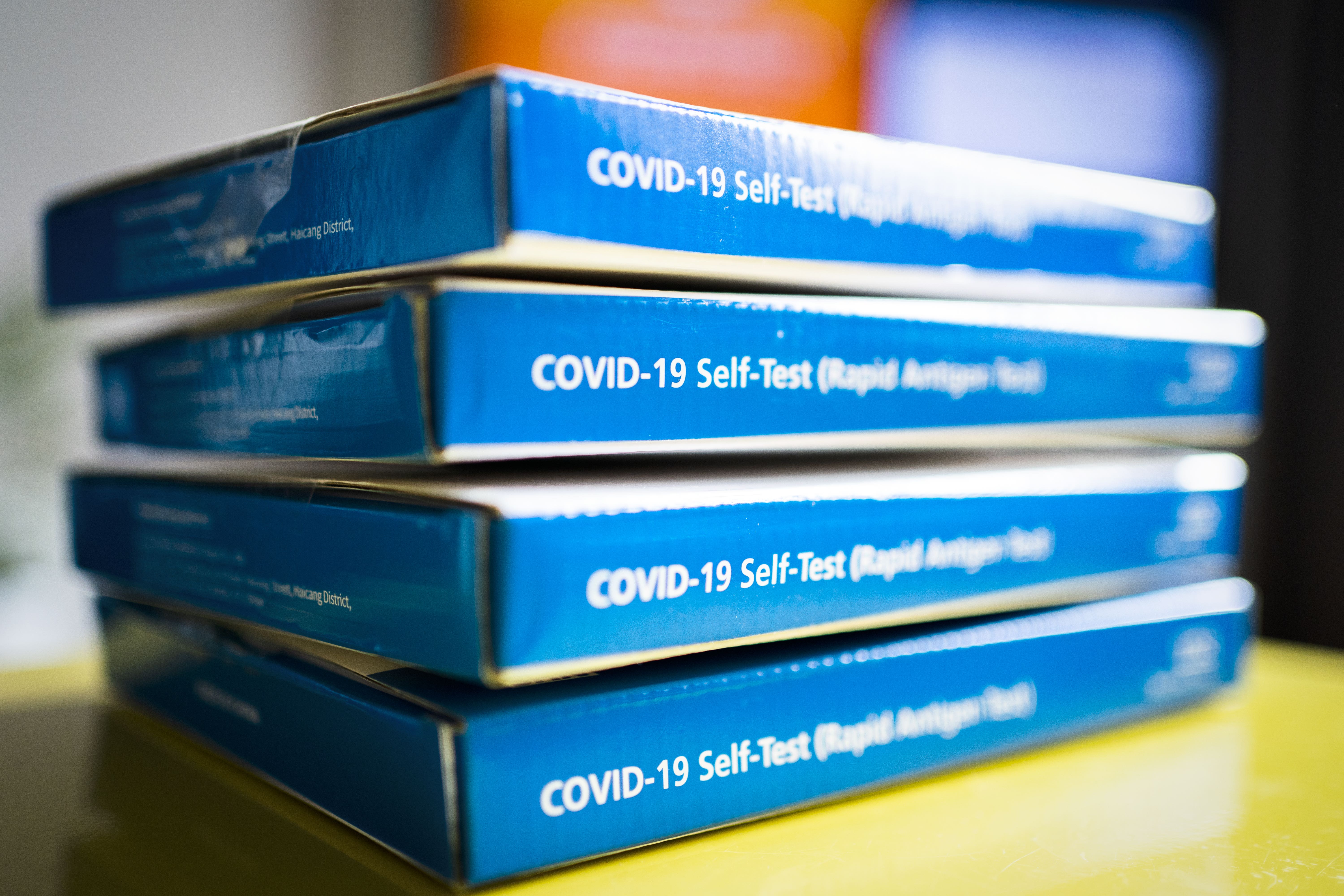 Cognitive problems linked to long Covid may be caused by blood clots, according to a new study.
A study published in Nature Medicine looked at more than 1,800 adults who were hospitalized with Covid and found raised levels of two proteins - fibrinogen and D-dimer - were more common in people with long Covid symptoms that had affected their brains. Both proteins are a sign of blood clots in the body.
According to Max Taquet, an author of the study at the University of Oxford, patients with high levels of fibrinogen could have blood clots on the brain that cause cognitive problems, while raised levels of D-dimer could cause blood clots on the lungs which can reduce blood flow to the brain and also cause fatigue and breathlessness.
The study found patients with high concentrations of D-dimer tended to have post-Covid fatigue and breathlessness.
"Individuals with elevated D-dimer levels were not only more prone to brain fog but also displayed a heightened risk of respiratory challenges," Taquet said.
The study, described as "an important step forward" by one independent expert, builds on thinking that emerged at the height of the pandemic that Covid leaves some patients with tiny clots in their lungs, and potentially in their brains, leading to a wide range of long-term memory, concentration and thinking problems.
Danny Altmann, a professor of immunology at Imperial College London, and a leading long Covid expert, said: "This is an important step forward in our understanding of the stratification of long Covid and, potentially, some of the underlying mechanisms – they argue the case in support of possible input from effects on clotting pathways."
The findings suggest testing patients' blood protein levels could alert doctors to those who should be treated for clots early and flag Covid patients most likely to develop brain fog and other long Covid symptoms. However, the biomarkers will not spot all patients at risk.
"Real care is needed," said Dr Michael Zandi at UCL's Queen Square Institute of Neurology. "The associations do not give us yet a clear one-size-fits-all mechanism, and treatments need to pass through rigorous clinical trial first."
It is estimated that nearly 36 million people across the World Health Organization's European region may have experienced long Covid in the first three years of the pandemic.
But Chris Brightling, professor of respiratory medicine at the University of Leicester and a co-author on the latest study, said long Covid patients are not getting the attention they need.
"We are now in a situation where Covid is in competition with all the other needs of the healthcare system, meaning there's a risk patients with long Covid will not have the attention that is required because this is a condition that is still not going away," he said.
"There are still a lot of patients that are suffering who haven't fully recovered and we don't know how long it will take for them to recover or whether they will need treatment."
It comes as fears grow over the new BA.2.86 Covid variant. While the new variant is not classified as a "variant of concern" scientists have said that it carries a high number of mutations.
Its discovery has amplified fears of a new wave of Covid in the UK. Hospital admissions for coronavirus have risen in the past month, coinciding with the effectiveness of vaccines wearing off and a new variant emerging.
Symptoms of the new variant include a runny nose, headache, fatigue, sneezing and a sore throat.
Join our commenting forum
Join thought-provoking conversations, follow other Independent readers and see their replies