Miscarriage and stillbirth risk linked to health of father, first-of-its-kind report finds
'Pre-conception counselling should not forget the father, as his health may have an important impact on the pregnancy,' says lead researcher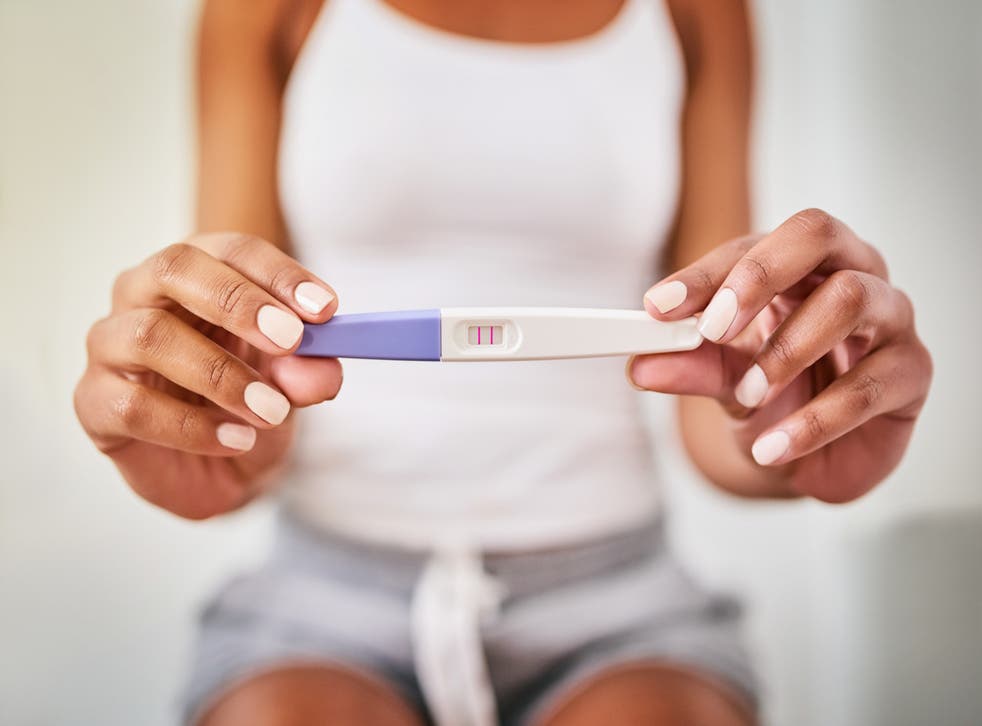 Miscarriages and stillbirths are more likely if the child's father suffers from health problems linked to obesity, a study has found.
The report, which was published in Human Reproduction, discovered more than one in four pregnancies might be ectopic or result in miscarriage or stillbirth if the father-to-be has three or more conditions such as obesity, diabetes, high blood pressure or high cholesterol levels.
Researchers, who examined almost 1 million pregnancies between 2009 and 2016 in the US discovered the mother was more at risk of losing her baby if the father had metabolic syndrome.
Metabolic syndrome is when an individual has at least three of five medical conditions: high blood pressure, high blood sugar, excess body fat around the waist, high serum triglycerides, and low serum high-density lipoprotein. The risk of heart disease, stroke and type 2 diabetes is raised if you have these conditions.
Baby loss continues to be taboo despite the fact around 14 babies die before, during or soon after birth each day in the UK.
Stillbirth is when a foetus dies after 24 weeks' gestation. One in every 250 pregnancies ends this way in the UK, or eight every day.
Researchers found the risk of suffering pregnancy loss rose by 10 per cent, 15 per cent and 19 per cent for men who suffered from one, two, three or more of the health conditions aforementioned in comparison to males who suffered from no elements of metabolic syndrome.
Michael Eisenberg, an associate professor at Stanford University School of Medicine who oversaw the research, said: "It's been known for some time that the health of mothers has an impact on the developing foetus and events at the time of birth.
"This is the first study to suggest that pregnancies sired by men with increasing numbers of medical conditions are at higher risk of ending in miscarriage, ectopic pregnancy or stillbirth.
"In the group of men we studied, the risk of losing the pregnancy was 17 per cent in couples where the father had no components of the metabolic syndrome but increased to 21 per cent in couples where the father has one metabolic syndrome component, 23 per cent where he has two, and 27 per cent where he has three or more."
Researchers found while the report is not able to prove poor paternal health is a cause of pregnancy loss, it reveals there may be a link between the two issues.
Dr Eisenberg added: "The clinical implications of these findings are that pre-conception counselling should not forget the father, as his health may have an important impact on the pregnancy.
"We hypothesise that the father's health and lifestyle could adversely affect the genetic make-up and expression in the sperm, and that this may alter how well the placenta functions."
He said if the placenta is not properly working then this can trigger pregnancy losses – adding that it is already known paternal smoking and diet can impact the quality of sperm.
Professor Eisenberg said there is now a need for confirmatory studies as he called for paternal health to be looked at in future research.
Researchers said they found pregnancy losses increased as both the expectant mother and father got older, as well as being linked to the number of other medical conditions the mother had.
Expectant mothers were warned about consuming caffeine while pregnant last month as new research suggested energy drinks could have potentially deadly consequences for their babies.
And a study released at the end of October found poorer mothers are three times more likely to have stillborn children than those from more affluent backgrounds.
The wide-ranging research, conducted by pregnancy charity Tommy's, also found that high levels of stress doubled the likelihood of stillbirth, irrespective of other social factors and pregnancy complications. Unemployed mothers were almost three times more at risk.
The Independent recently spoke to women whose lives have been irrevocably changed after losing their baby through a miscarriage, stillbirth or neonatal death to mark Baby Loss Awareness Week which runs from 5-11 October.
Register for free to continue reading
Registration is a free and easy way to support our truly independent journalism
By registering, you will also enjoy limited access to Premium articles, exclusive newsletters, commenting, and virtual events with our leading journalists
Already have an account? sign in
Register for free to continue reading
Registration is a free and easy way to support our truly independent journalism
By registering, you will also enjoy limited access to Premium articles, exclusive newsletters, commenting, and virtual events with our leading journalists
Already have an account? sign in
Join our new commenting forum
Join thought-provoking conversations, follow other Independent readers and see their replies