Mother-of-five died after doctors misdiagnosed meningitis as a migraine
'I'm still so angry that this was allowed to happen' says Lisa Beechey's husband, Simon Aberstone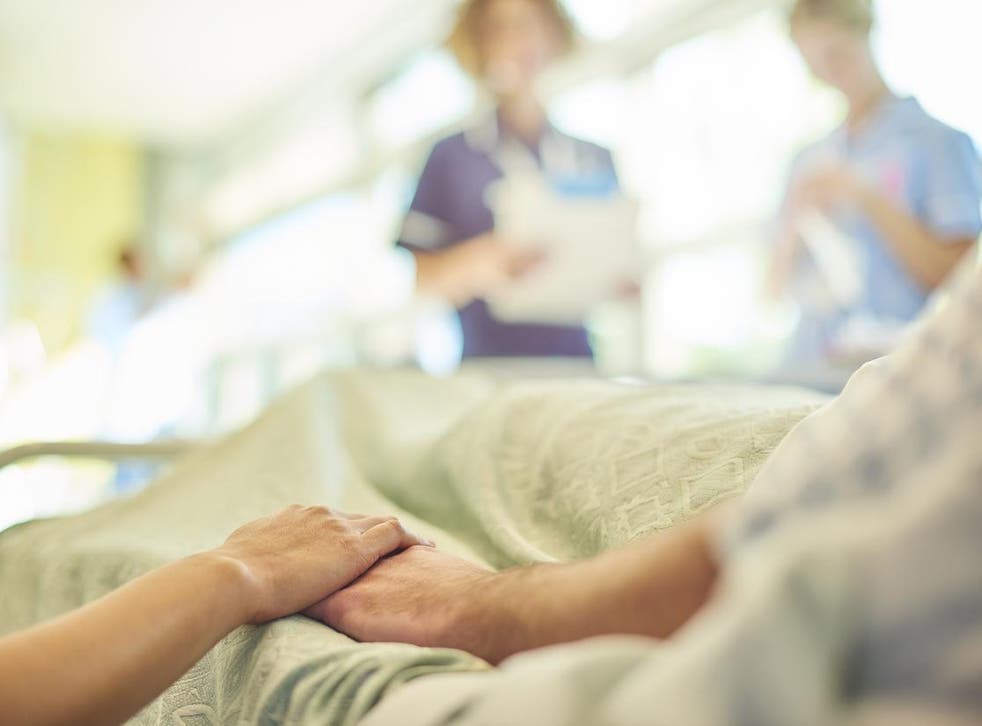 A mother-of-five died after doctors misdiagnosed meningitis as a common migraine.
Lissa Beechey, 39, was given an urgent referral from her GP who suspected she might have meningitis after complaining of tiredness, crippling headaches and sensitive eyes.
But doctors at the Princess of Wales Hospital in Bridgend, South Wales, diagnosed her with a migraine and sent her home with paracetomol.
Ten days later, she was admitted to the University Hospital of Wales in Cardiff and transferred to neurologists. She later died from a form of tuberculosis (TB) meningitis.
After taking legal action, solicitors acting for Beechey's husband, Simon Aberstone, 49, said the Abertawe Bro Morgannwg University Health Board have reached an undisclosed out-of-court settlement.
"I'm still so angry that this was allowed to happen," Mr Aberstone said. "You don't rule out TB until you've tested for it and if just one doctor had followed the correct procedures and given her the right medication then Lissa would still be here."
He added that that Beechey was showing all the symptoms of TB meningitis – which include fatigue, headaches, neck pain and dislike of bright lights – when she was initially assessed at the Princess of Wales on 10 September 2015.
But even after requesting her X-ray results, taken three months earlier for an unrelated back problem, and spotting shadows on her lungs the doctors excluded TB meningitis.
Despite his devastating loss, Mr Aberstone says that he tries to stay strong for their children, aged eight and twins aged 12.
Beechey also had two older children from a previous relationship.
"She was just a special person and I wanted to spend the rest of my life with her," Mr Aberstone added. "It's hard to think of all the milestones she'll miss but I'm just doing my best to make sure the kids are looked after. I don't think I've allowed myself time to grieve.
"They haven't been out of my sight for the last two years. It's hard but they are what's kept me strong and you have to try and find a way through it for them."
The family's lawyer Kelly Lloyd-Davies, from Slater and Gordon, said, "The heartbreaking reality is that there were chances to save Lissa's life but procedures weren't followed and as a result these were missed.
"While nothing can bring her back lessons must be learned to prevent mistakes like this from happening again before any more lives are needlessly lost."
A spokesman for the Abertawe Bro Morgannwg University Health Board said, "We would once more offer our sincere condolences to Ms Beachey's family for their sad loss and apologise for the shortcomings in her care.
"We can assure Mr Aberstone we took immediate action such as increased staffing, additional training and awareness-raising. Additionally, a system was put in place to ensure all investigations are followed up promptly.
"Although these measures have led to improvements we are continuing to closely monitor the situation and will take any additional action required to ensure the improvements are maintained."
Register for free to continue reading
Registration is a free and easy way to support our truly independent journalism
By registering, you will also enjoy limited access to Premium articles, exclusive newsletters, commenting, and virtual events with our leading journalists
Already have an account? sign in
Register for free to continue reading
Registration is a free and easy way to support our truly independent journalism
By registering, you will also enjoy limited access to Premium articles, exclusive newsletters, commenting, and virtual events with our leading journalists
Already have an account? sign in
Join our new commenting forum
Join thought-provoking conversations, follow other Independent readers and see their replies