Mother shares picture of dying son after fentanyl overdose warning of opioid abuse
Deaths in US linked to powerful prescription painkiller doubled between 2013 and 2014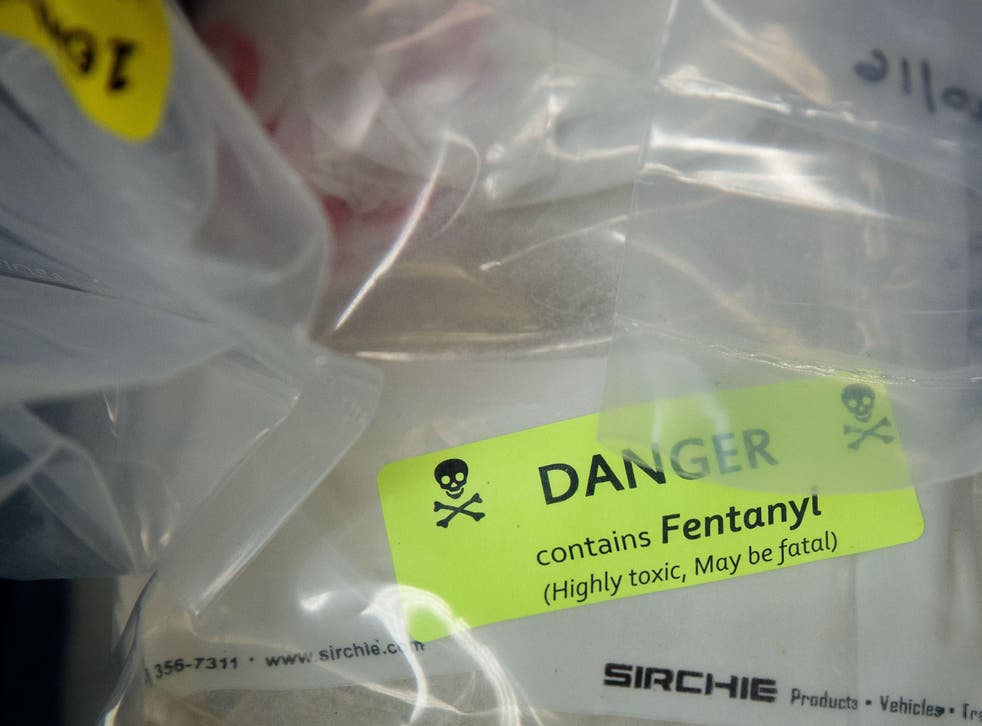 A woman whose son overdosed on prescription painkillers has posted a picture of his plight on Facebook to "make everyone aware" of the dangers of opioid abuse.
Sherri Kent said her 22-year-old son Michael had taken a fatal dose of fentanyl, a powerful pain medication said to be 50 to 100 times stronger than morphine.
Ms Kent, from Calgary in Canada, warned of an opioid "epidemic" sweeping the country – echoing reports from the US, where the number of deaths linked to prescription painkillers has doubled since 2000, according to the Centre for Disease Control and Prevention (CDC).
"It's out of control and there is no way to protect our children from this other than to warn them of the dangers of drug use," she wrote alongside the harrowing picture of her son on life support.
"My son was not an addict, he made a mistake that cost him his life," she wrote in the post, which has been shared more than 30,000 times. "Please share this with your family and friends to help prevent another tragedy."
Fentanyl was first developed by a Belgian chemist in 1959. It is used by doctors as an anaesthetic but has also become available on the black market as a recreational drug and is increasingly found mixed with heroin.
Pop superstar Prince was found dead at his home in April last year after a fentanyl overdose and the CDC says the number of deaths linked to fentanyl almost doubled between 2013 and 2014.
Police in north England have warned drug users to be "extremely cautious" following six drug-related deaths in Barnsley, Leeds and Normanton last weekend.
Traces of fentanyl were found in batches of heroin seized in the area, reported the BBC, but police have said it is still too early to connect the deaths to the drug.
An overdose of the painkiller has also been found responsible for the death of Robert Fraser, an 18-year-old from Deal in Kent.
The worst jobs for your health

Show all 10
In Canada, admissions to hospital for opioid poisoning have increased by 42 per cent between 2008 and 2015, according to the Canadian Institute of Health Information.
Ms Kent told CBC News that at the moment the photograph was taken, she was lying next to her son and holding his hand while she "told him I was still proud of him".
Five people were helped by organs donated after Michael died on 21 March, a week after his overdose, said his mother. "It was the worst days of my life," she added. "Michael had a compassion for everybody, he'd give you the shirt off his back, he was that type of child."
Join our new commenting forum
Join thought-provoking conversations, follow other Independent readers and see their replies