NHS to slash waiting time targets for cancer diagnosis despite 'desperate' need for more staff
'Many hospitals will struggle to meet the target' before it is even introduced, warns Royal College of Radiologists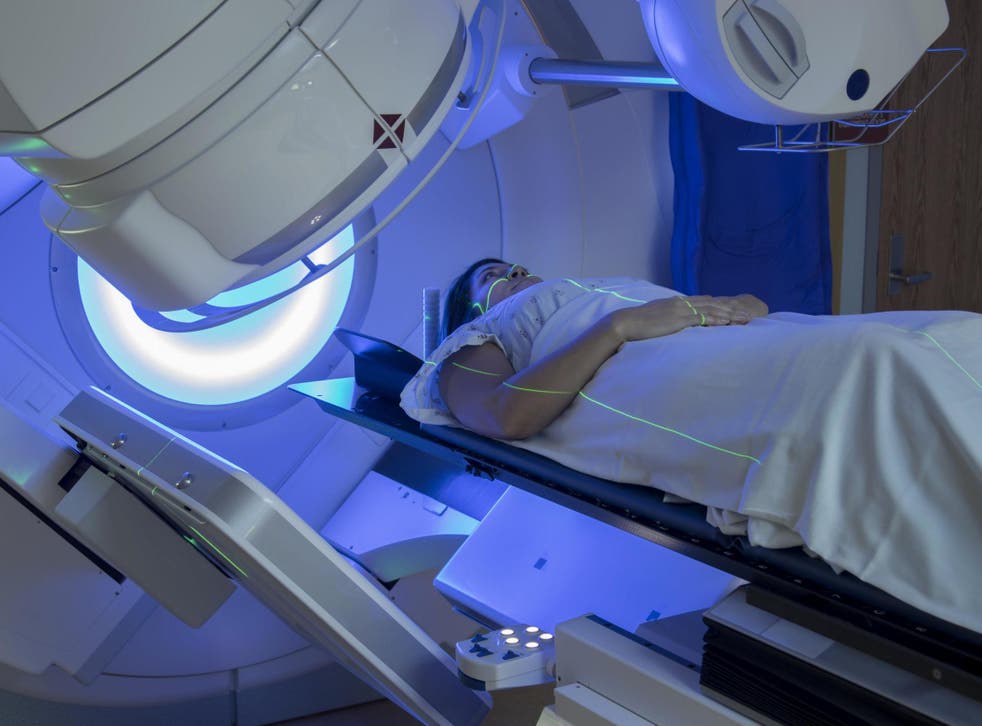 Patients should find out whether they have cancer or not within 28 days of being referred for tests from April, under a new NHS target.
NHS England plans to bring in the new benchmark with a threshold target of between 70 and 85 per cent of referred patients expected to have been given a definitive answer within four weeks.
But the move will heap pressure on stretched diagnostic teams with experts from the Royal College of Radiologists warning it could be unachievable because of the widespread shortage of diagnostic staff and rising demand for tests.
NHS data shows hospitals failed to meet the main cancer target of treating at least 85 per cent of patients within 62 days since 2013-14, and performance has dropped to record low levels of just 75 per cent in October 2019.
NHS England is reviewing national waiting time standards and trialling new approaches in 12 hospitals. It has not yet made a final decision on the target threshold for cancer diagnosis but is planning to bring in the target from April.
UK news in pictures

Show all 50
A spokesperson said: "In advance of the full set of changes likely to be needed to implement the outcomes of the clinical review of standards, we propose to include the long-planned cancer 28-day faster diagnosis standard in the contract [with hospitals] to take effect from 1 April 2020.
"We propose an initial threshold between 70 per cent and 85 per cent, with a phased increase in future years if appropriate, subject to the recommendations of the clinical review of standards."
The faster diagnosis target is part of the wider NHS long-term plan, and hospitals have been recording their performance against the target and identifying where improvements need to be made for the past year.
NHS England believes the new 28-day target will reduce anxiety for patients who can face long waits to hear whether they have the disease or get the "all clear".
It will also help to speed up diagnosis and treatment of cancer, which could improve longer-term outcomes for patients and boost UK survival rates which lag behind many European countries.
Dr Jeanette Dickson, president of The Royal College of Radiologists, said: "The new target is good for patients and the wider health service – it's good for patients to get a yes or no answer quickly, and we can then start them on treatment.
"However, staff capacity remains a serious issue – from the desperate need for more radiologists and imaging team staff, to shortages in endoscopy and pathology.
"Even with a low bar, many hospitals will struggle to meet the target because of the lack of diagnostic workforce."
A spokesperson for NHS England said: "Far more people are getting a fast check-up than ever before – with a record 2.2 million checks carried out last year – while the chance of getting a quick diagnosis and treatment is amongst the highest it has ever been, which is one reason why cancer survival in England is at an all-time high.
"The NHS in partnership with cancer experts will ensure that we measure what matters most for patients and their families, and no decisions have yet been taken on this."
Register for free to continue reading
Registration is a free and easy way to support our truly independent journalism
By registering, you will also enjoy limited access to Premium articles, exclusive newsletters, commenting, and virtual events with our leading journalists
Already have an account? sign in
Register for free to continue reading
Registration is a free and easy way to support our truly independent journalism
By registering, you will also enjoy limited access to Premium articles, exclusive newsletters, commenting, and virtual events with our leading journalists
Already have an account? sign in
Join our new commenting forum
Join thought-provoking conversations, follow other Independent readers and see their replies