Revealed: Dozens of hospitals ignoring NHS safety warnings
Exclusive: Data from NHS England shows a total of 90 care alerts were beyond their deadline at 47 trusts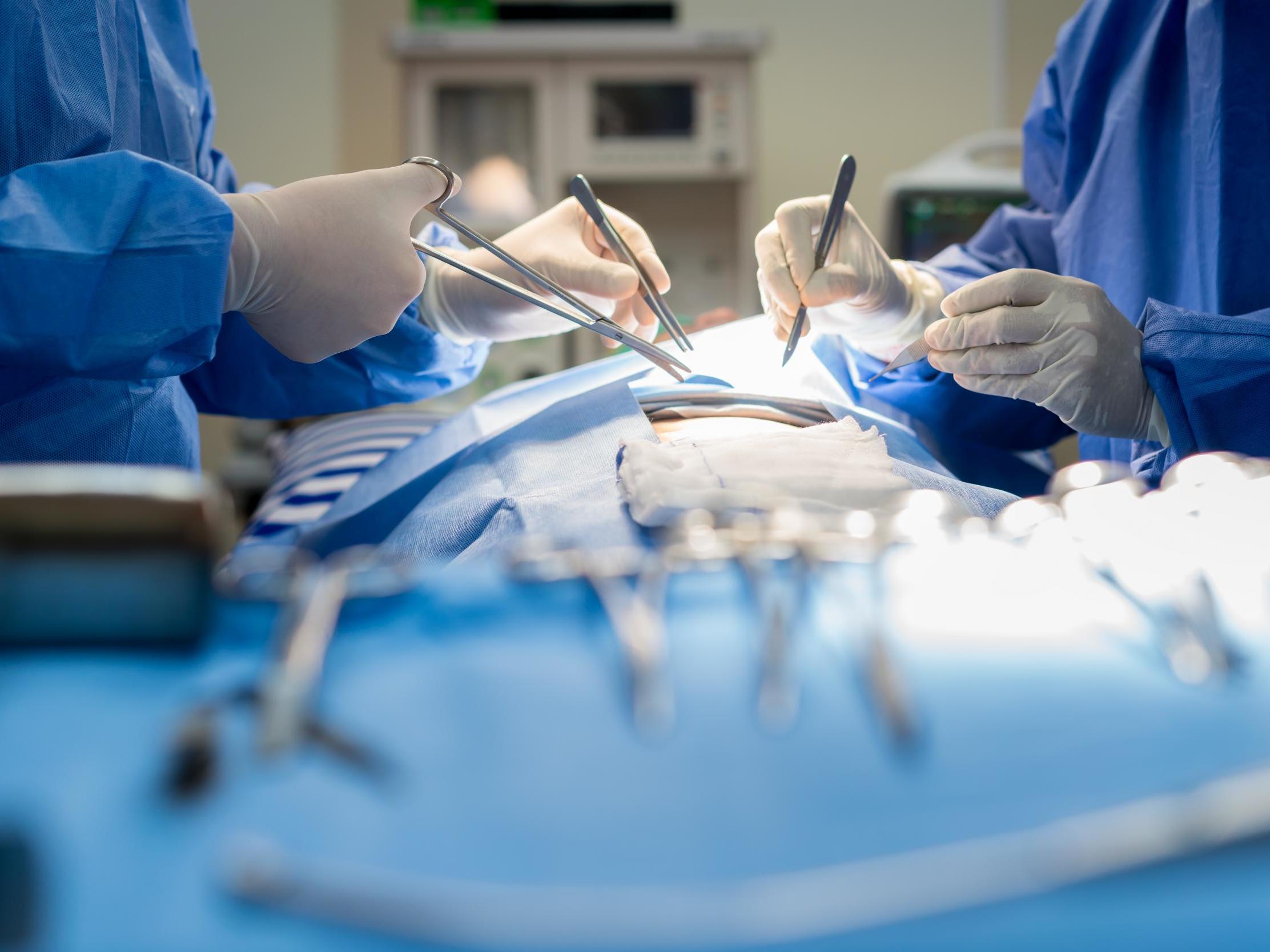 Dozens of hospital trusts have failed to act on alerts warning that patients could be harmed on its wards, The Independent can reveal.
Almost 50 NHS hospitals have missed key deadlines to make changes to keep patients safe – and now could face legal action.
One hospital, Birmingham Women's and Children's Foundation Trust, has an alert that is more than five years past its deadline date and has still not been resolved.
Now the Care Quality Commission, which regulates NHS hospitals, has warned it will be inspecting hospitals for their compliance with safety alerts and could take action against hospitals ignoring the deadlines.
Among the outstanding alerts included actions to avoid babies being dropped, safer use of medications to avoid deaths, and changes to surgical procedures to avoid injuries.
National bodies issue safety alerts to hospitals after patient deaths and serious incidents where a solution has been identified and action needs to be taken.
Despite the system operating for almost 20 years, the NHS continues to see patient deaths and injuries from known and avoidable mistakes.
NHS national director for safety Aidan Fowler has reorganised the system to send out fewer and simpler alerts with clear actions hospitals need to take, overseen by a new national committee.
Last year the Care Quality Commission made a recommendation to streamline and standardise safety alerts after it investigated why lessons were not being learnt.
Professor Ted Baker, chief inspector of hospitals, said: "CQC fully supports the recent introduction of the new national patient safety alerts and we have committed to looking closely at how NHS trusts are implementing these safety alerts as part of our monitoring and inspection activity."
He stressed: "Failure to take the actions required under these alerts could lead to CQC taking regulatory action."
Data from NHS England shows a total of 90 safety alerts were beyond their deadline at 47 NHS trusts.
Three hospital trusts – East and North Hertfordshire Trust, Dartford and Gravesham Trust and University Hospitals Coventry and Warwickshire Trust – had six open alerts each.
Birmingham Women's and Children's Foundation Trust's alert, which is more than five years past its deadline, relates to the use of a special syringe to prevent drugs being wrongly injected during chemotherapy.
A spokesperson for the trust said: "This type of syringe acts as a defence against drugs being given incorrectly through the spine. Due to a number of logistical issues, including difficulty in obtaining supply of this type of syringe in the timeframe and quantities required, the trust has accepted and stringently managed this potential risk for a number of years, with additional safety measures, process and continued monitoring in place.
"No patient injury or harm has been caused at any time."
East and North Hertfordshire Trust said it had recently reviewed the management of all safety alerts and actions and had "robust improvement plans" in place to ensure all overdue alerts were closed by February 2020.
Dartford and Gravesham Trust said its response to alerts was monitored by a special committee and it was currently reviewing all historic alerts.
A spokesperson for University Hospitals Coventry and Warwickshire said of its six alerts, four had actually been complied with while the remaining two were being reviewed but were a low risk to patients.
They added: "We will continue to closely monitor and manage all alerts as part of our wider aims to continually improve the care we provide to patients."
An NHS spokesperson said: "The NHS is committed to being a world leader in patient safety, and developing a specialist contact point in hospitals and mental health trusts should drive forward improvements and learning by knitting together local and national efforts to keep patients as safe as possible."
Join our commenting forum
Join thought-provoking conversations, follow other Independent readers and see their replies