NHS intensive care unit evacuated amid fears roof could collapse
Hospital roof was meant to last only 25 years but building is now more than 40 years old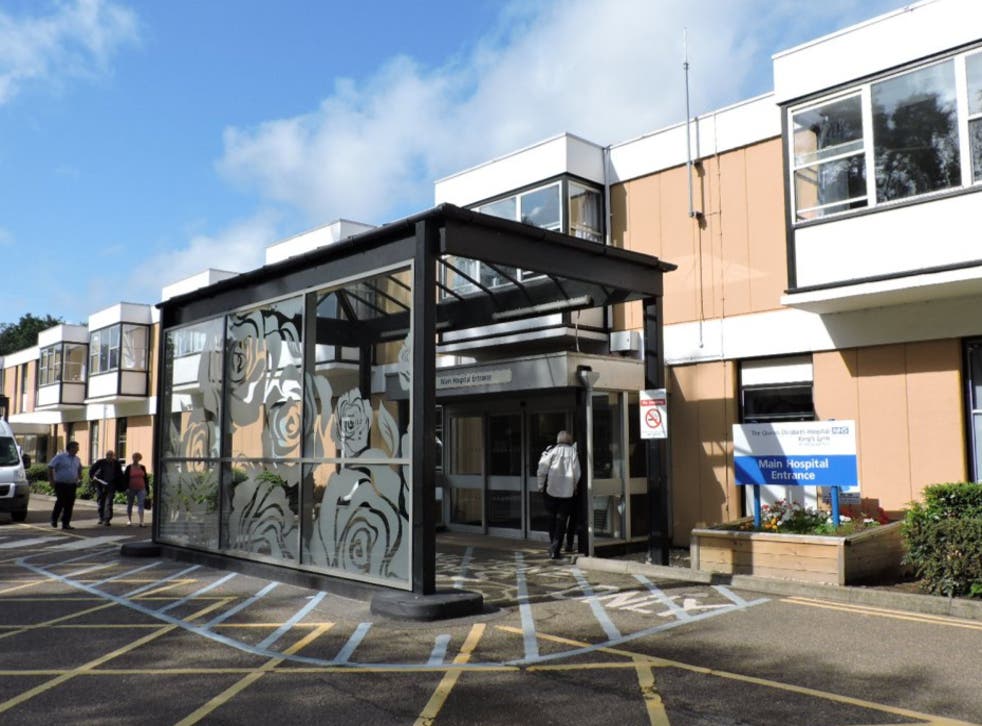 An NHS intensive care unit was evacuated and closed for three weeks last month because of fears its ageing roof could collapse.
The Queen Elizabeth Hospital in King's Lynn had to move seriously ill patients to different parts of the hospital after engineers identified "immediate" risks to the critical care unit roof on 10 March.
The problem, first reported by the Health Service Journal, was revealed to a meeting of the trust board on Wednesday where chief executive Caroline Shaw said the trust had been forced to use props to shore up the roof while contractors built a new steel frame.
Ms Shaw told the trust board the unit had re-opened last week.
The Norfolk hospital has warned in the past of a "direct risk to life and safety of patients" from a "catastrophic failure of the roof" which is well past its planned life span.
Read more:
The trust's risk register says the hospital building's concrete planks are starting to fail and were originally designed with a 25-year life span but the building is now more than 40-years-old and showing "signs of deterioration."
Ms Shaw issued a statement in 2019 warning of the dangers of the hospital's structural problems.
In a report to the trust board on Wednesday she said: "An internal critical incident was declared on 10 March after the trust's estates team identified an issue affecting the roof of our critical care unit (CCU), which required immediate attention.
"Our CCU was evacuated to ensure the safety of our patients and staff. Patients were moved from critical care to alternative areas of the hospital to continue their treatment while the essential repairs were carried out.
"We have taken immediate action by inserting props into the CCU roof to prevent any further degradation. We have also begun working with steel contractors to install a steel frame to resolve the current issues."
While the hospital has been given £20 million of capital funding to help maintain the buildings it is not one of the 40 NHS trusts chosen to be part of the government's hospital re-building programme.
Problems with the concrete planks, known as reinforced autoclaved aerated concrete, have been found in 13 NHS trusts. After the collapse of a roof at a school in Essex in May 2019 a safety warning was issued to hospitals using similar construction.
These include the James Paget NHS trust in Norfolk and West Suffolk NHS trust, in Matt Hancock's constituency. Both trust's are due to be re-built under the government's investment plan.
Other hospitals thought to be affected include North West Anglia Trust, Frimley Park Hospital, Mid Cheshire Hospitals and Airedale Foundation Trust, in Yorkshire.
Join our new commenting forum
Join thought-provoking conversations, follow other Independent readers and see their replies