Soaring numbers of NHS patients forced to sleep alongside members of the opposite sex
More than 10,000 patients were treated on mixed-sex wards last year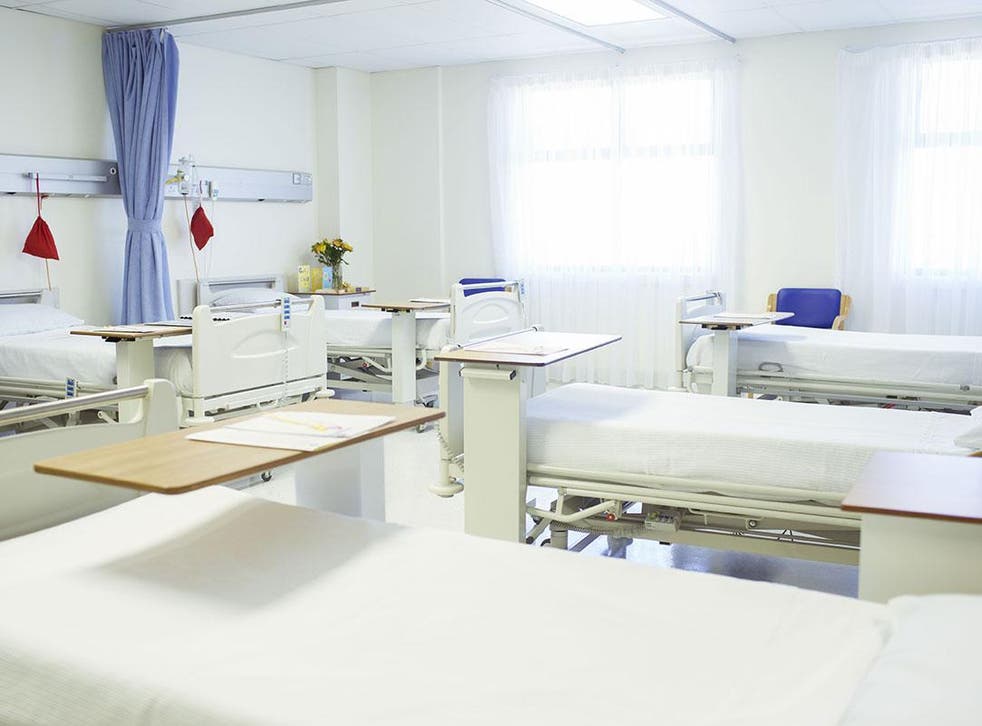 The number of NHS patients being treated on mixed-sex wards has soared in the last year, analysis by The Independent has found – despite government ministers having promised to eradicate the practice.
More than 10,000 patients were forced to share a ward with members of the opposite sex in the last 12 months, according to NHS figures – a rise of 45 per cent on the previous year.
In their 2015 election manifesto, the Conservatives vowed to "continue to eliminate mixed-sex wards". Since then, however, use of the practice has soared.
Government ministers previously claimed to have eradicated the use of mixed-sex wards.
In 2012, Jeremy Hunt, the Health Secretary, said the Government had "virtually eliminated" them. A year later, he claimed to have "put a stop" to mixed-sex wards and said they were "virtually gone". Since then, the number of patients forced to sleep alongside members of the opposite sex has increased by more than 300 per cent.
In 2015, David Cameron boasted of having "delivered" on his promise to end the use of mixed-sex wards.
"We said that we would sort out mixed-sex wards and hospital-acquired infections," he said. "Promise delivered."
The Conservatives' 2017 manifesto made no mention of continuing to ensure that patients are treated on gender-segregated wards.
Patient groups say mixed-sex wards deprive people of dignity. There is also evidence that they leave patients more open to attack.
Health news in pictures

Show all 40
The practice of mixing sexes on hospital wards decreased significantly after it was banned in 2010, but has shot back up in recent months.
In the last 12 months, patients in NHS hospitals were placed on mixed-sex wards on 10,110 occasions – up from 6,976 during the previous year.
NHS trusts are fined £250 for every night a patient spends on a mixed-sex ward, meaning many are racking up significant bills at a time when they are already struggling with a lack of resources.
Patients are also entitled to sue the NHS if they are forced to sleep alongside members of the opposite sex.
However, a lack of available beds means doctors are often forced to break the rules in order to treat patients in hospital. The number of NHS beds has dropped by more than 25,000 – almost 20 per cent – since 2010.
NHS figures released last week revealed that patients were forced to share a ward with members of the opposite sex 1,140 times last month – the highest number in any month since October 2011.
Labour said a lack of funding was to blame and urged the Government to use this Wednesday's Autumn Budget to invest in the NHS. The Chancellor, Philip Hammond, is under mounting pressure to announce additional funding for the health service.
Jon Ashworth, the Shadow Health Secretary, said: "In 2012 Jeremy Hunt said mixed-sex wards had been "virtually eliminated". The fact that mixed-sex wards are now at their highest level for six years reveals a bigger picture of overcrowded and overstretched hospitals as a result of Tory underfunding and mismanagement.
"Yet again we see patients cruelly let down by Theresa May. Ministers simply cannot carry on burying their heads in the sand about the scale of the problems facing the NHS.
"In the Budget, Theresa May must match Labour's pledge to deliver an extra £6bn for our NHS across the next financial year to ensure the best possible quality of care is sustained for years to come."
Despite the huge rise in recent months, the Department for Health said use of mixed-sex wards has dropped significantly since the practice was banned in 2010.
A spokesperson said: "All NHS patients deserve to be treated with dignity and men and women shouldn't be forced to share hospital accommodation. Since 2010, mixed-sex accommodation breaches are down from almost 12,000 a month to 1,140 in October this year — these breaches have been caused by a small number of trusts that are being supported to reduce breaches as a matter of urgency."
Join our new commenting forum
Join thought-provoking conversations, follow other Independent readers and see their replies