Supply problems with life-saving IV feed could continue for months, warn NHS bosses
A national emergency incident was declared by the health service in the summer because of concerns over the shortage of vital nutrition supplies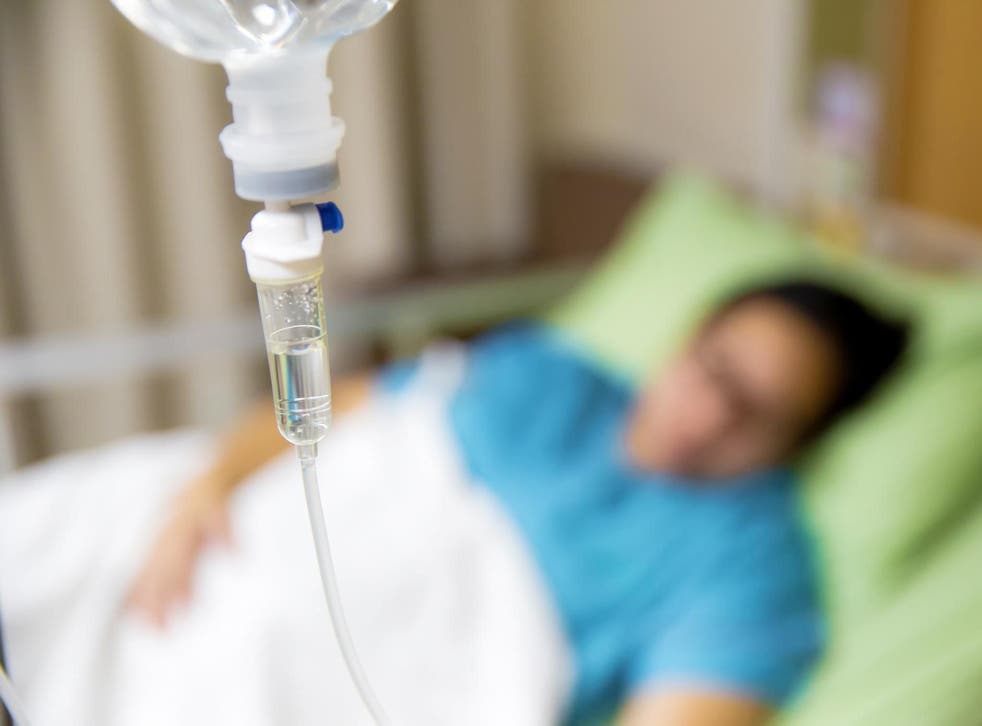 Hundreds of patients have been warned supply problems with the specially made IV feed they need to stay alive is likely to continue for months.
NHS England, which declared a national emergency incident in the summer because of the delays in production of intravenous nutrition, has written to patients warning the problems are far from resolved.
Dozens of patients have been admitted to hospital in the past six months because of the supply shortage, which was sparked in June when the main manufacturer, Calea, based in Runcorn, was hit by overnight restrictions by the Medicines and Healthcare products Regulatory Agency (MHRA).
The company serves around 1,300 community based patients who cannot digest normal food and rely on the specially formulated intravenous food which supplies the body with nutrition, fats and vitamins they need.
Since the shortages started the NHS has been forced to fly in feed from other European countries, while some patients have had to switch from their bespoke feed to so-called off-the-shelf bags which don't contain everything they need in the right quantities.
Some hospitals have admitted patients to hospital to make sure they receive what they need because of fears for their health or lack of supplies in the community.
Initially it had been hoped the delays in production would be improved by the end of the year, but in a letter sent to some patients, seen by The Independent, NHS bosses warn patients could be facing many more months of delays.
UK news in pictures

Show all 50
The problems first started following an inspection of Calea's facility in June. MHRA inspectors identified problems in the production processes and the regulator insisted the company change how it made up the feed to meet guidance from 2015, slowing down production dramatically.
In the letter, Felicity Cox, director of the NHS incident management team, said production levels had improved but were not expected to get back to full capacity "for several more months".
The letter also revealed NHS England is planning a review of the service and specifically how the supply of the feed, called paraenteral nutrition, could be strengthened.
Ms Cox said: "Whilst production levels at Calea have improved, the situation is expected to continue for several months. Calea is continuing to work with us, the Department of Health and Social Care and the regulatory body the MHRA to improve production capacity as soon as it is safe to do so.
"The national regulatory body, the MHRA, which is responsible for ensuring that Calea meets the required quality and safety standards, is maintaining oversight of the production site to ensure the changes to their production processes meet these standards.
"The team managing this incident at NHS England and NHS Improvement includes clinical experts and we are working with our partners to ensure that safety for patients is a number one priority."
Register for free to continue reading
Registration is a free and easy way to support our truly independent journalism
By registering, you will also enjoy limited access to Premium articles, exclusive newsletters, commenting, and virtual events with our leading journalists
Already have an account? sign in
Register for free to continue reading
Registration is a free and easy way to support our truly independent journalism
By registering, you will also enjoy limited access to Premium articles, exclusive newsletters, commenting, and virtual events with our leading journalists
Already have an account? sign in
Join our new commenting forum
Join thought-provoking conversations, follow other Independent readers and see their replies