NHS doctors warn medical care is deteriorating as nearly 75% report staffing shortages on wards
Government told to get a grip on funding and workload pressures which are making NHS jobs unsustainable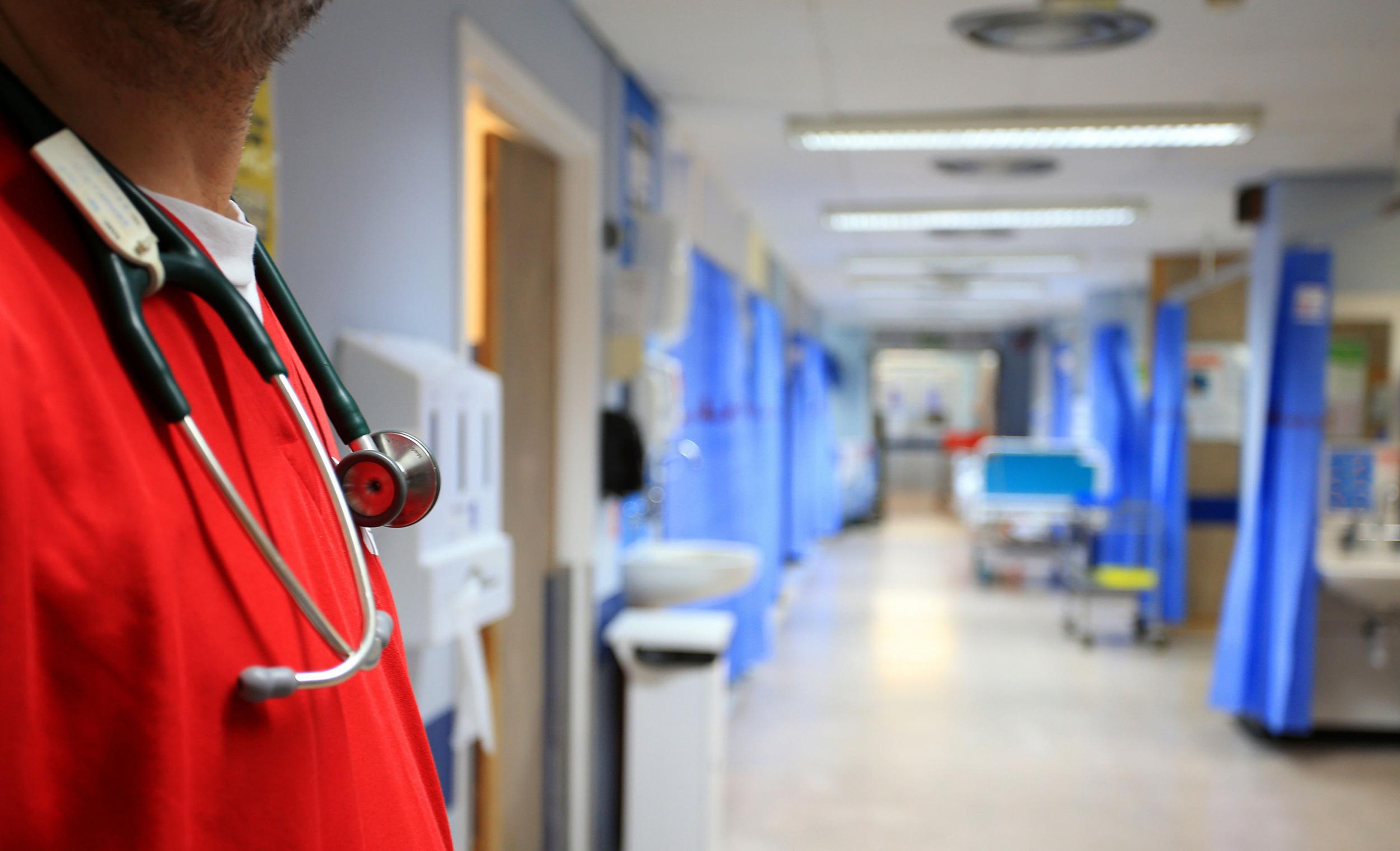 NHS doctors are warning that care being delivered across the health service has deteriorated in the past 12 months, according to a survey by the British Medical Association.
This may be driven in part by chronic staff shortages, which the BMA warns is forcing doctors to "juggle patients".
Seven out of ten hospital doctors (71 per cent) warned there are gaps on shift rotas in their department, but only 65 per cent reported gaps when asked the same question in May 2017.
The survey also highlighted a chronic shortage of doctors outside of hospitals.
Forty-seven per cent of GPs said they have one of more vacancies at their practice and three quarters of these had been unfilled for more than six months.
BMA council chair Dr Chaand Nagpaul said the results show growing concern among doctors that they are unable to provide the standards of care they want because of a lack of staff and funding.
He said the NHS "urgently needs a long-term solution to the staffing and funding pressures" it faces.
It comes as Prime Minister Theresa May was condemned by her own MPs for inaction on the crisis in health and social facing.
It also follows outcry from junior doctors after senior NHS figures suggestion they could be shackled to the NHS for a minimum number of years of service, or else be forced to pay back the cost of their training.
NHS Confederation chief executive Niall Dickson said the workforce shortages were the biggest issue facing NHS organisation today.
These shortages appear to already be undermining care.
The BMA survey received responses from 900 doctors, and found:
67 per cent of believe the delivery urgent and emergency care services have worsened in the past 12 months
72 per cent thought mental health provision had suffered in this period
71 per cent of respondents felt that access to GP and primary care services had become more difficult
This is despite Theresa May saying in her response to MPs who called for a cross-party solution on sustainable funding for the NHS, that the Government was executing the NHS' own plan, the Five year Forward View.
The NHS received less than half the funding it asked for in the Autumn budget, and eighty-six per cent of respondents to the BMA survey warned the financial sustainability of the NHS has gone downhill in the past year.
Theresa May's Government had also pledged to give mental health the same priority as physical health, so-called "parity of esteem".
But Professor Wendy Burn, president of the Royal College of Psychiatrists, told The Independent this was being hamstrung by staff shortages which mean one in 10 consultant psychiatrist roles are currently unfilled, according to the College's 2017 census.
"I know of one case where distraught parents were desperately trying to get a psychiatrist to see their bipolar son, whose mental health had deteriorated to the point of crisis.
"But there was no psychiatrist to see him – because their local service had been unable to fill the post. That is unacceptable."
"Early intervention is crucial to avoid patients reaching crisis point but this can only be done if there is the skilled workforce to intervene. You cannot have quality services without quality staff."
​GPs are another in-demand specialty, with The Independent revealing numbers fell by 1,000 full-time staff despite a pledge to increase them by 5,000 by 2020.
Professor Martin Marshall, vice chair for external affairs at the Royal College of GPs, said: "These BMA findings are the latest example of how desperate we are for more doctors and other healthcare professionals across the health service, and more funding for general practice and the NHS generally.
Dr Nagpaul added: "As doctors, we want to be able to provide the best possible care for patients, but access and quality of care are being affected by staffing and financial pressures.
"The result is delays in patients being treated, and doctors juggling large numbers of patients to compensate for staff shortages.
"This isn't safe for patients and it isn't sustainable for doctors."
A Department of Health and Social Care spokesman said: "To put this survey into context - there are currently a near-record 109,000 doctors working in the NHS and less than 1% of them responded to this 'wide-spread' survey.
"We recently announced a huge 25% increase in training places for doctors, underlining our commitment to ensuring the NHS has the staff it needs both now and in the future."
Join our commenting forum
Join thought-provoking conversations, follow other Independent readers and see their replies