NHS medication errors contribute to as many as 22,000 deaths a year, major report shows
'The long lasting solution to this is a properly funded NHS with enough staff to deliver safe patient care,' NHS leaders say
Alex Matthews-King
Health Correspondent
Friday 23 February 2018 01:16 Comments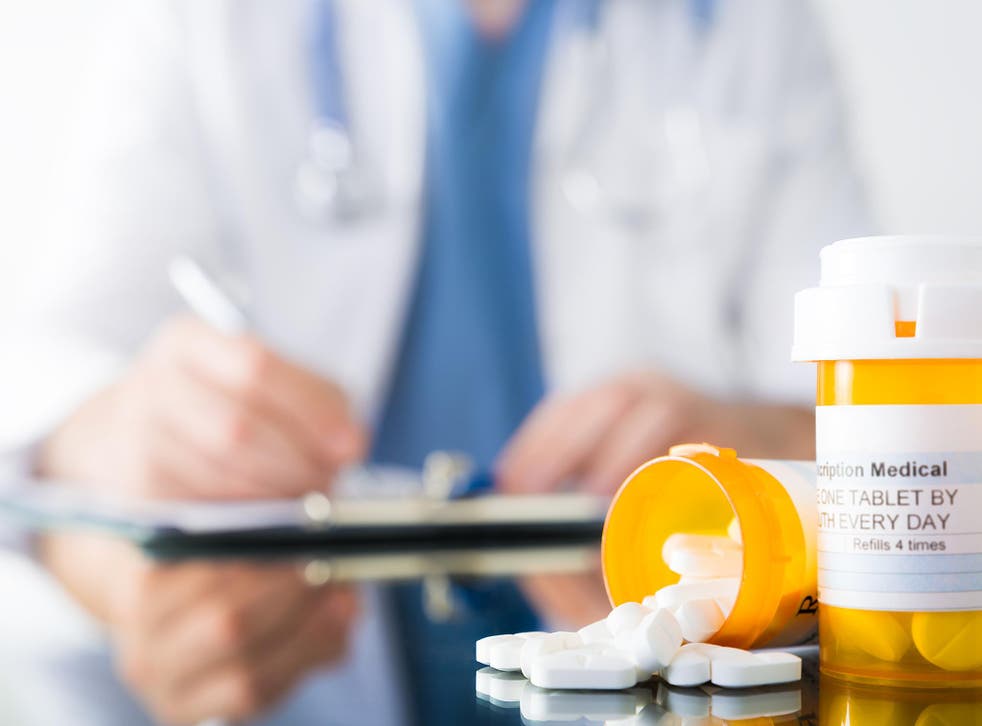 The NHS makes hundreds of millions of prescribing errors and mix-ups which contribute to as many as 22,300 deaths a year, according to a major report commissioned by the Government.
Errors include failures to properly monitor patients on powerful drugs, poor communication between GPs and hospitals, and giving patients the wrong medication.
While the potential risk can be as low as giving the wrong strength inhaler, it can also mean that the medication for seriously ill patients in hospital is mixed up, with potentially lethal consequences.
In a speech today Health and Social Care Secretary Jeremy Hunt will announce new measures to reduce errors, improve patient safety and bring down the cost of mistakes – which stands at £1.6bn a year.
But experts from the Royal College of GPs (RCGP) said doctors's workloads were unsafe and that the "long term solution" is to ensure the NHS is properly funded and staffed.
Labour shadow health minister Justin Madders said the 100,000 unfilled NHS jobs in England, revealed in official data this week, was "having a huge impact on patient safety".
The research, conducted by university academics in Manchester, Sheffield and York and published today, identified more than 230 million medication errors a year that took place in the NHS.
The report said: "We estimate that 61.4 million and 4.8 million errors occur in England per annum that have potential to cause moderate or severe harm, respectively."
On average, 712 deaths a year were definitively linked to adverse drug reactions being the main cause of death.
UK news in pictures

Show all 50
The number of deaths where medication errors played a part ranged from anything between 1,700 to 22,303.
The authors said there was no evidence that other health systems are any safer but the NHS now needs better processes to spot drug errors and prevent them in the future.
In a speech to the Global Patient Safety Summit, in London today, Mr Hunt will say: "This new study shows medication error in the NHS and globally is a far bigger problem than generally recognised, causing appalling levels of harm and death that are totally preventable."
At the summit he is expected to propose a new central database of prescribing data.
This will join up medications given in GP practices with reasons for hospital admissions and allow doctors to determine if a patient ended up in hospital because of drugs they were – or should have been – given.
The Government will also speed up the roll-out of electronic prescribing systems between GPs and pharmacists, which could cut errors "by up to 50 per cent" in a bid to end illegible or incomplete paper prescriptions.
The final measure includes protections for pharmacists to prevent them being prosecuted where a genuine error – such as an interaction with another medication the pharmacist wasn't aware of – happens.
These steps are intended to make the NHS better able to learn from mistakes and to help promote the working across hospitals, GPs and pharmacies that the NHS is working towards.
Jeremy Hunt: When NHS frontline staff signed up for medicine, they knew about the pressurised environment they were getting into
Professor Helen Stokes-Lampard, chair of the RCGP, said GPs work hard to avoid making mistakes, and while the report shows errors are rare, doctors "are human and mistakes occasionally happen".
She said that improvements to the monitoring systems already widely used by GPs are welcome, but added: "The long lasting solution to this is a properly funded NHS with enough staff to deliver safe patient care.
"What is essential, is that highlighting that prescribing errors do occasionally happen is not used to admonish hardworking NHS staff – including GPs – for making genuine mistakes.
"But to address the root cause, and in general practice that is intense resource and workforce pressures, meaning that workloads and working hours are often unsafe for GPs and our teams."
Mr Madders said: "It's essential the Government gives the NHS every support possible to reduce avoidable mistakes.
"If we want the NHS to be the safest in the world then there are fundamental issues that need to be addressed. Ministers have to be much clearer about what extra funding and capacity they'll be providing so that NHS staff can to do their jobs to the best of their ability, without mistakes, and to really ensure our NHS is as safe for patients as it can possibly be."
Today's report drew its findings from 36 studies on medication error rates in GPs, pharmacies, care homes and hospitals.
Older patients were most likely to be affected, and doctors warned that the growing number of older people living longer on multiple long-term drugs for chronic conditions meant these risks would only increase.
The cost to the NHS was estimated at £98.5m for the 712 confirmed deaths from drug errors in hospital, the report says.
But when the extra cost of patients made seriously ill, or potentially killed, by drug errors in primary care the "estimated cost to the NHS is £1.6bn and 3.8 million bed days".
Professor of Health Economics at the University of York, Mark Sculpher, said: "Although these error rates may look high, there is no evidence suggesting they differ markedly from those in other high-income countries.
"Almost three in four errors would never harm patients and some may be picked up before they reach the patients, but more research is needed to understand just how many that is."
Register for free to continue reading
Registration is a free and easy way to support our truly independent journalism
By registering, you will also enjoy limited access to Premium articles, exclusive newsletters, commenting, and virtual events with our leading journalists
Already have an account? sign in
Join our new commenting forum
Join thought-provoking conversations, follow other Independent readers and see their replies