More than 100,000 NHS posts unfilled, reveal 'grim' official figures
'The extent of the Government's failure to plan the NHS workforce is astonishing'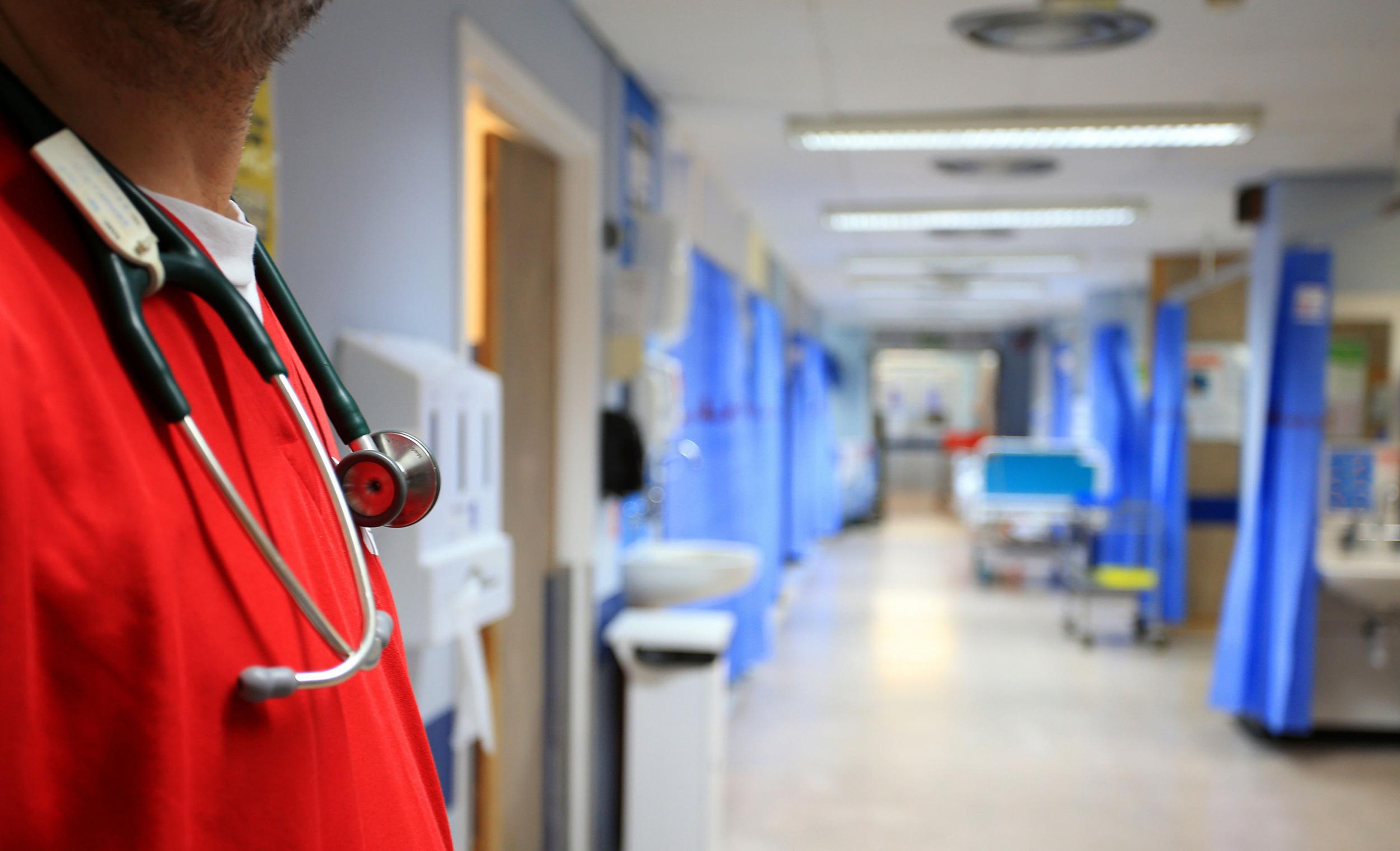 One in 11 posts across NHS hospital, ambulance and mental health trusts are vacant, according to "grim" official figures which lay bare the health service's workforce and financial problems for the first time.
Quarterly data released by regulator NHS Improvement today, for the year to December, shows the 234 NHS trusts in England "employ 1.1 million whole-time-equivalent staff but that they have 100,000 vacancies".
This is the first time an official breakdown of workforce gaps across all trusts has been published.
It shows that a third of the total vacancies are nursing posts. Previous reports have shown nursing vacancies are at record highs, but the true extent of shortages goes far wider.
Health service bosses are saying the findings are "extremely worrying" and a sign of "astonishingly bad planning".
Mental health is another area, along with nursing, where the Government has pledged to recruit, but the NHS Improvement data show 12 per cent of mental health doctor roles are vacant.
This compares to the medical profession as a whole, where there are 8 per cent of roles unfilled, almost double the vacancy rate reported by the National Audit Office in 2014.
This does not include vacancies in GP practices, where some of the worst shortages exist and the Government has repeatedly failed to boost recruitment.
"Today's report confirms yet again that ministers have failed to give the NHS the funding it needs to deliver a truly world-class service for patients," said Labour Shadow Health Secretary Jonathan Ashworth.
"The extent of the Government's failure to plan the NHS workforce is astonishing.
"Understaffed wards and surgeries are a threat to patients and a sustainable workforce strategy is long overdue."
The NHS Improvement figures also show trusts are over £1.2bn in the red as they face increasing demand for services.
At the end of December, NHS providers in England reported a year-to-date deficit of £1,281m, which is £365m worse than the £916m planned deficit.
Meanwhile, providers projected an end-of-year deficit of £931m, which is £435m worse than planned, the regulator said.
Despite these funding and workforce pressures, the latest quarterly report also shows that A&E departments dealt with record numbers of patients between October and December: 5.6 million people visited A&E over the three-month period, which is a quarter of a million more than the same period last year.
NHS Improvement said that the deficit is still not as high as it was in 2015-16 when it stood at £2.47bn. Officials said that the deficit had been reduced through a series of measures including cutting down on expensive agency staff, efficiency measures and "smarter" procurement.
The regulator said that the majority of the financial decline, against planned figures, in the current year comes from a small number of trusts with larger-than-expected deficits.
Meanwhile it said that NHS providers had maintained A&E performance, with 89.5 per cent of patients being seen within four hours, a similar rate to last year.
NHS in Crisis march: in pictures
Show all 25
NHS Improvement chief executive Ian Dalton said: "Some providers appear to have managed the financial pressures better than others.
"We are working closely with those providers whose financial position has deteriorated seriously to ensure that they grip their problems while delivering the best possible care for their patients."
The Nuffield Trust health charity said today's figures "make grim reading" despite the best efforts of NHS organisations.
Chief executive Nigel Edwards said: "Publishing figures on workforce vacancies is also a very positive step from the regulator.
"Sadly, they show no improvement in the dangerous shortage of nurses, and a worrying picture for doctors."
"In some ways, the lack of crucial workers in the NHS is an even bigger problem than the lack of funding. We can sign a cheque and bring back more money onstream if the will is there, but there is no button to push which will suddenly bring us tens of thousands of qualified extra staff."
Dr Chaand Nagpaul, British Medical Association council chair, said this must be a "wake-up call" to ministers, adding: "These figures paint an extremely worrying picture, with NHS performance in decline in several key areas."
A Department of Health and Social Care spokesperson said: "Despite the challenging winter months, the NHS has cared for record numbers of patients and fewer NHS trusts are expected to be in deficit at the end of this financial year.
"Whilst the NHS was prioritised in the recent Budget with an extra £2.8bn for the next two years, NHS trusts must now tighten their grip on finances.
"There are currently record numbers of staff working in the NHS and the vast majority of vacancies are filled by bank and agency staff so patient care is not compromised. We are supporting staff to improve work/life balance by working more flexibly and have announced the biggest ever expansion of training places for both doctors and nurses."
Additional reporting by PA
Join our commenting forum
Join thought-provoking conversations, follow other Independent readers and see their replies