More than 120,000 NHS patients kept on 'hidden waiting lists' for mental health appointments
Exclusive: Figures suggest those seeking help being 'rushed into the system to meet targets'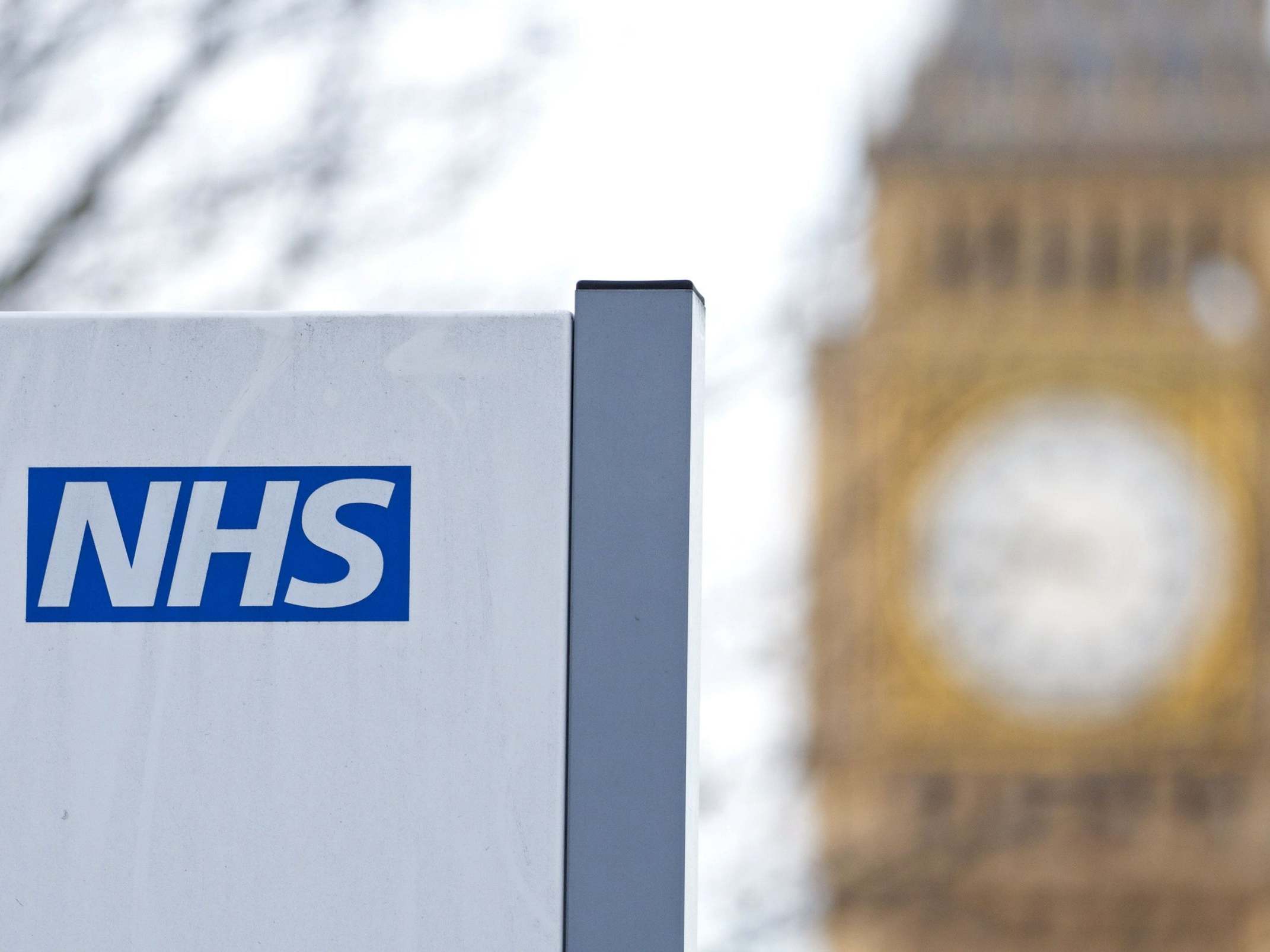 People seeking help with their mental health are being kept on "hidden waiting lists", with more than 122,000 patients waiting more than eight weeks to see a doctor again after their first appointment, The Independent can reveal.
Patients who received an initial talking therapy session were then told to wait longer for a follow-up appointment in 90 per cent of NHS clinical commissioning groups (CCGs) in 2018-19, according to the Labour Party. CCGs are responsible for the planning of health services in local areas; there are currently 191 across England.
Described as "a hidden sucker punch", average waits for second appointments exceeded the nationally set waiting time target of six weeks after first appointments in 55 per cent of CCGs.
The analysis, from House of Commons library research, refers to people accessing the Improving Access to Psychological Therapies (IAPT) scheme, which provides therapy for anxiety disorders and depression and has greatly cut waiting times for first appointments since being introduced in 2008.
But under the scheme 122,281 patients waited more than eight weeks for a follow-up appointment in 2018-19, with 11,416 more people left in this position than during the previous 12 months, analysis of the latest IAPT annual report showed.
Health news in pictures
Show all 40
In the worst-performing CCG, Eastern Cheshire, patients waited more than 15 weeks on average for a follow-up appointment, compared to less than four weeks for their first.
"It appears patients are rushed into the system to meet targets only to leave them on hidden waiting lists without mental health support," said Barbara Keeley, Labour's shadow cabinet minister for mental health and social care.
"Early intervention is crucial in mental health, which is why targets are so important to ensure that people get the support they need as quickly as possible.
"No one should be left waiting weeks and even months to receive the support they need. The government is failing to invest adequately in mental health services and address this current crisis."
Sarah Hughes, who used to run an IAPT service and is now chief executive of the charity Centre for Mental Health, said the scheme is "an extraordinary development" in mental health treatment, but said it works best for those with mild or moderate symptoms and "doesn't suit everyone".
"We need to invest in a variety of talking therapies, community resources, well-being interventions and self-care education.
"For some people it is the context of their lives that is driving their distress, such as housing, money worries, problems in relationships or at work, addiction, discrimination."
But most of the services that deal with these issues are funded by local authorities, which have seen their funding decimated during a decade of austerity.
'Boris Johnson is trying to hoodwink the British people on the NHS' says Chuka Umunna
"We cannot expect IAPT to deal with profound and complex societal inequality that contributes to so much of the distress we see in mental health services," Ms Hughes said.
She explained the potential harm of such disjointed treatment: "It takes a lot for people to take that first step in seeking help, any delays in it happening can make people feel worse or they can disengage and lose faith that the help is there."
"However, in this instance you would anticipate people who are in crisis or who are feeling suicidal are identified at the earliest opportunity and offered alternative support."
But this is not always the case. Sarah B, 36, waited nearly two years for her first therapy appointment to be told she would have to wait three months to be seen again. She described the long delays as "playing games with people's lives".
"By then I'd already attempted suicide twice, and found my way to private help. So, too little too late," she said. "Had I not been able to find the money privately, I don't think I'd still be here.
"If I had no resources and that was my only hope, I know I would have spiralled back into suicidal territory. It's what triggered me before – just going through this ordeal, reaching out for help then going through hurdle after hurdle and never getting anywhere.
"There are too many people who sadly probably aren't here because they couldn't find the funds for private help. It's worse having help dangled in front of you then snatched away just as you get close to getting support.
"It's a cruel roller-coaster some may never get off. It just makes you feel you're not worth helping."
Dr Dominique Thompson has seen delays have this effect upon her patients.
Support free-thinking journalism and attend Independent events
"I have seen my young adult patients feel so let down and dispirited when they have reached the end of the first appointment only to find out the next one is months away, as if they don't matter and are not valued," said Dr Thompson, a former GP and director at Buzz Consulting, which advises on student mental health.
"Poor service funding and politics mean nothing to the young person sitting in front of you, for whom it is personal.
"Not only is it a hidden sucker punch for all those who finally reach their first appointment to then be told that they will have to wait even longer to be able to continue their therapy, but it is particularly risky for young people under the age of about 25."
She explained that our prefrontal cortex, which controls impulsive behaviours, is not fully developed until this age, meaning "a young person is the least likely to be able to control self-harmful impulses", which are "more likely to occur" after being told of a long wait for a follow-up appointment.
"The younger generation has been raised in a society that we older generations have created for them, where all sorts of relatively unimportant things are instantly available; taxis, pizza, online shoe shopping or banking.
"Yet when it really matters, they have to wait weeks for their mental health support."
Boris Johnson claims violent crime is associated with mental health problems
IAPT broke ground when it was introduced by allowing people to self-refer themselves for treatment, and has been widely praised for giving more people access to help in a shorter time. More than two-thirds of the 1.6 million people referred via the system received treatment in 2019, 90 per cent of them within six weeks.
Dr Thompson argues that waiting time targets, which only apply to first appointments, are not an appropriate measure of success.
"Having waiting time targets at all is a complete red herring when the services are so underfunded and starved of a reasonable-size workforce," she said. "It just ends up being a game of 'deckchairs on the Titanic' – pointless sadly."
She said it would be better to properly fund mental health services and offer staff proper remuneration and support to attract new workers, but said it would take "a real change in policy for that to happen".
But Geoff Heyes, head of health policy and influencing at the mental health charity Mind, said the government had "rightly set out ambitious targets" for first appointments, which the IAPT programme had exceeded.
Mr Heyes urged the government to build on this success, calling the waiting times for a follow up "really worrying".
"We need to see people not only getting first appointments but having consistent therapy that meets their needs, regardless of who they are or where they live," he said. "With local areas now planning beyond 2021, improving this situation must be a priority."
In the meantime, services have to come up with ideas about how to keep people on their waiting lists safe and engaged, Ms Hughes said.
"We want to ensure patients have access to high-quality care in a timely manner, and we introduced one of the world's first waiting time standards for mental health," a Department of Health and Social Care spokesperson said.
"We are transforming mental health services with a planned record spend of £12.1bn in 2018-19 and, as part of our long-term plan for the NHS, announced a further expansion of mental health services, with an additional £2.3bn every year in real terms by 2023-24."
On 3 August, the prime minister Boris Johnson announced a spending boost of £1.8m for the NHS, but Labour said this fell "significantly short" of the amount needed to reverse years of government cuts.
"Years of underinvestment in the NHS's infrastructure means this extra money risks being little more than a drop in the ocean," one expert said.
Join our commenting forum
Join thought-provoking conversations, follow other Independent readers and see their replies