Minister's planned NHS pay rise labelled 'pitiful' by unions
'A 1 per cent pay rise is the worst kind of insult the government could give health workers'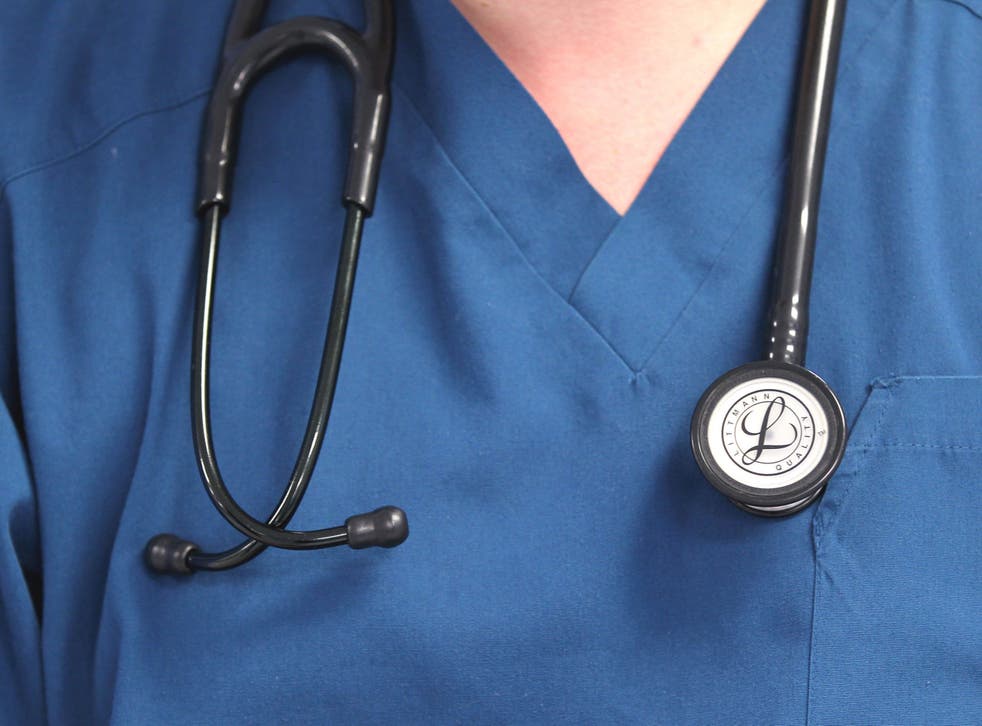 A proposed pay rise of just 1 per cent for doctors, nurses and more than a million other NHS staff has been branded "pitiful" and "the worst kind of insult" by health unions.
The Department of Health and Social Care has revealed its plans for increasing the pay of 1.4 million NHS staff on Thursday, arguing paying more could lead to trade-offs in other areas of NHS spending – including efforts to recruit more staff to fill shortages.
The announcement comes in a year when hundreds of thousands of nurses and doctors have been pushed to the limits caring for coronavirus patients. Staff have been redeployed and asked to work extra shifts, with more than 900 frontline staff dying as a result of Covid.
Research has suggested as many as 40 per cent of critical care nurses could have symptoms of post traumatic stress.
Health unions were demanding a 12.5 per cent uplift in pay in recognition of the efforts of staff during the coronavirus pandemic and as a counter to years of austerity that has seen the value of NHS salaries fall in real terms.
But despite the chancellor spending an extra £65bn on Covid support measures in Wednesday's Budget, the government appears determined to stick to its pre-Covid Budget for day to day NHS spending.
While the government has earmarked over £400bn in spending to respond to coronavirus, the Budget revealed NHS England's budget would drop by £9bn next financial year as emergency spending stopped.
Under the DHSC's proposals most NHS staff would receive an extra 1 per cent pay rise from April, on top of a planned 0.7 per cent rise which was part of a deal agreed back in 2018. Doctors, who have a separate pay process, will receive a flat 1 per cent.
In its evidence to the NHS pay review bodies, which recommend pay rises for staff, the DHSC said: "The NHS budget is set for 2019-20 to 2023-24 and this budget includes money for planned workforce growth. This is why, as set out in our remit, there are trade-offs if money above affordability assumptions is spent on pay."
It added there was a "balance between pay and staff numbers" adding: "Staff tell us that they want to know they will have the right number of colleagues working alongside them in hospital or in the community. Our focus is on ensuring the overall package of reward helps to recruit and retain the staff we need whilst maintaining affordability."
Shadow health secretary Jonathan Ashworth MP said the pay proposal was a "pay cut" and "the ultimate kick in the teeth to our NHS heroes".
He added: "Rishi Sunak promised to be open and honest with the public yet shamefully insults every single member of NHS staff sneaking out this announcement and failing to include any mention of NHS pay in the Budget."
Unions reacted angrily to the proposed pay rise with the Royal College of Nursing's chief executive Dame Donna Kinnair labelling it "pitiful and bitterly disappointing" adding that she thought the "government is dangerously out of touch with nursing staff, NHS workers and the public".
She said: "The government can expect a backlash from a million NHS workers. Taxpayers are supportive of a significant and fair pay rise for NHS workers – this year of all years."
If the increase went through she said it would amount to only an extra £3.50 a week after tax for an experienced nurse.
"Nobody would think that is fair in the middle of a pandemic and it will do nothing to prevent the exodus from nursing," she warned.
Unison's head of health Sara Gorton, who leads negotiations with the government on behalf of NHS staff unions, said: "No wonder the chancellor had nothing to say about the NHS yesterday. A 1 per cent pay rise is the worst kind of insult the government could give health workers who've given their absolute everything over the past year.
"Ministers should hang their heads in shame, go back to the drawing board and come up with the kind of pay rise that matches the astounding efforts staff have gone to in the past year.
"The entire NHS workforce will now expect to see the pay review body come up with a much more sensible and realistic recommendation than this laughable suggestion from the government."
The British Medical Association's Dr Chaand Nagpaul said: "This is a total dereliction of the government's moral duty and obligation to a workforce that is keeping the NHS on its feet and patients alive."
He said doctors had experienced real-world pay cuts of 30 per cent after a decade of austerity and were facing higher increases in tax after pension allowances were frozen by the chancellor on Wednesday.
Register for free to continue reading
Registration is a free and easy way to support our truly independent journalism
By registering, you will also enjoy limited access to Premium articles, exclusive newsletters, commenting, and virtual events with our leading journalists
Already have an account? sign in
Register for free to continue reading
Registration is a free and easy way to support our truly independent journalism
By registering, you will also enjoy limited access to Premium articles, exclusive newsletters, commenting, and virtual events with our leading journalists
Already have an account? sign in
Join our new commenting forum
Join thought-provoking conversations, follow other Independent readers and see their replies