Labour conference: Party vows to abolish NHS prescription charges in England
'The cost of prescriptions puts people off taking the medicine they need,' says Jonathan Ashworth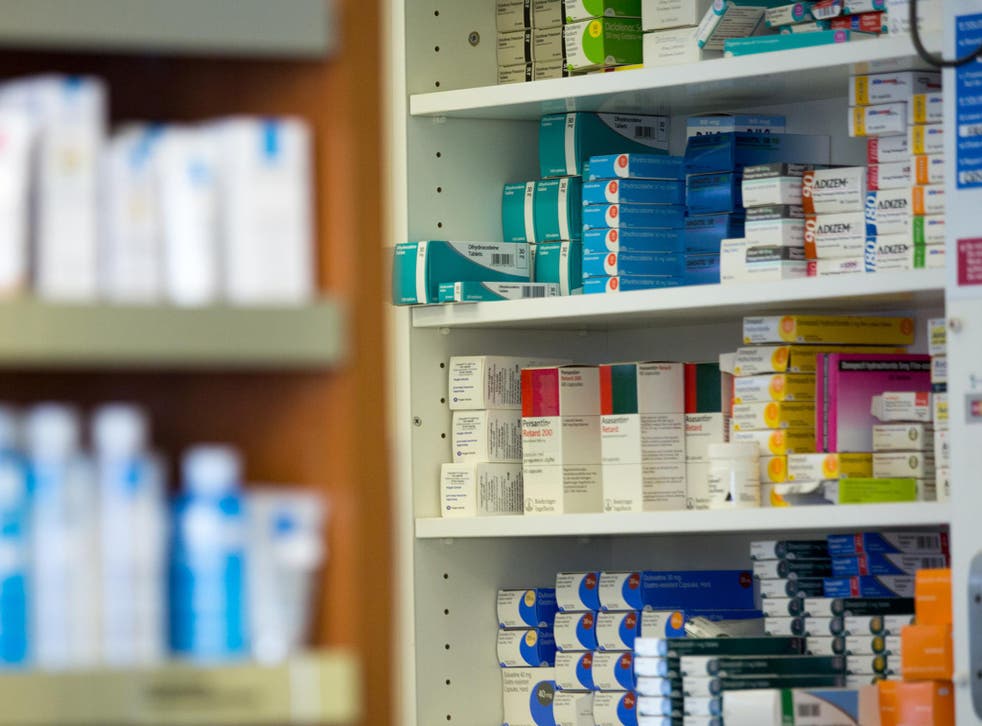 Labour will abolish prescription charges in England, the shadow health secretary Jonathan Ashworth will announce at the party conference tomorrow.
Currently prescriptions are free for people living in Scotland, Wales and Northern Ireland but cost £9 per item in England, which can mean some people fork out up to £104 a year on medication – or more if they do not opt for the NHS prepayment discount scheme.
"Tackling widening tackle health inequalities will be an absolute priority of the next Labour government," said Mr Ashworth.
"We know that the cost of prescriptions puts people off taking the medicine they need. Not only do people suffer illnesses and the effects of illnesses more than they need to but, in the long term, it costs the NHS more money because those people who don't take their medicines present with even more serious conditions later on."
Eighty-seven per cent of professionals at the Royal College of Nursing had patients who had skipped their medication due to concerns about the cost. It is a particular burden for people with lifelong conditions such as asthma and chronic kidney disease, according to Mr Ashworth.
World news in pictures

Show all 50
"The NHS could actually save £20m a year if they lifted prescription charges for people with just two conditions: Parkinson's disease and inflammatory bowel disease," he said.
"Labour made prescriptions free for people with cancer in 2008 ... People with Addison's disease, chronic kidney disease, strokes, heart failure and a host of other long-term conditions must still pay for their medicine. In government, Labour will simply make all prescriptions free of charge."
The Labour Party will set out its funding for this change in its next general election manifesto. The annual cost would be around £745m.
Jeremy Corbyn, the Labour leader, said people should not have to worry about the cost of medication.
"Bringing England in line with the rest of the UK by scrapping prescription charges for everyone is simple common sense and part of our plans to expand and upgrade our public services for the many, not the few," he said.
Asthma UK found more than three-quarters of people with asthma in England struggle to afford prescriptions with up to half cutting back on medication as a result. One in three people with rheumatoid arthritis have not collected their prescription due to the cost.
Kay Boycott, chief executive of Asthma UK, said: "We have been campaigning hard for years to stop the unfair prescription charges for people with asthma that are putting them at risk of having a life-threatening asthma attack, so it is hugely heartening that our concerns have been heard and the Labour Party has now committed to scrapping prescription charges for everyone in England.
"Hundreds of nurses have seen their patients have asthma attacks or need emergency treatment because they can't afford to pay their prescriptions. This is unacceptable and unfair. No one should have to pay to breathe."
Labour to 'consider legalising all drugs' including cocaine and heroin
Cathy Worboys, 51, a personal assistant from Ware in Hertfordshire, welcomed the announcement and said her 19-year-old daughter Holly, who died in January 2016 from an asthma attack, would still be alive today if the cost of her asthma prescriptions hadn't discouraged her from taking her medication regularly.
She said: "Holly was on a low income and struggled to pay for her asthma prescription charges. She died suddenly from an asthma attack with just one puff left in her inhaler because she couldn't afford to buy another one.
"While I wish every day that I could have my Holly back, if prescription charges for people with asthma end and lives are saved, I will know that her death was not in vain.
"Holly paid the cost with her life. I hope she will be the last to make that sacrifice. All of the political parties should pledge to scrap unfair asthma prescription costs and stand up for people like Holly."
Mr Ashworth said: "People shouldn't be forced to choose between paying for a prescription or risking their lives."
Register for free to continue reading
Registration is a free and easy way to support our truly independent journalism
By registering, you will also enjoy limited access to Premium articles, exclusive newsletters, commenting, and virtual events with our leading journalists
Already have an account? sign in
Register for free to continue reading
Registration is a free and easy way to support our truly independent journalism
By registering, you will also enjoy limited access to Premium articles, exclusive newsletters, commenting, and virtual events with our leading journalists
Already have an account? sign in
Join our new commenting forum
Join thought-provoking conversations, follow other Independent readers and see their replies