Ministers warned over new powers to control patient safety watchdog
'People need to trust that the healthcare investigator is acting with the sole purpose of improving safety and isn't subject to political interference'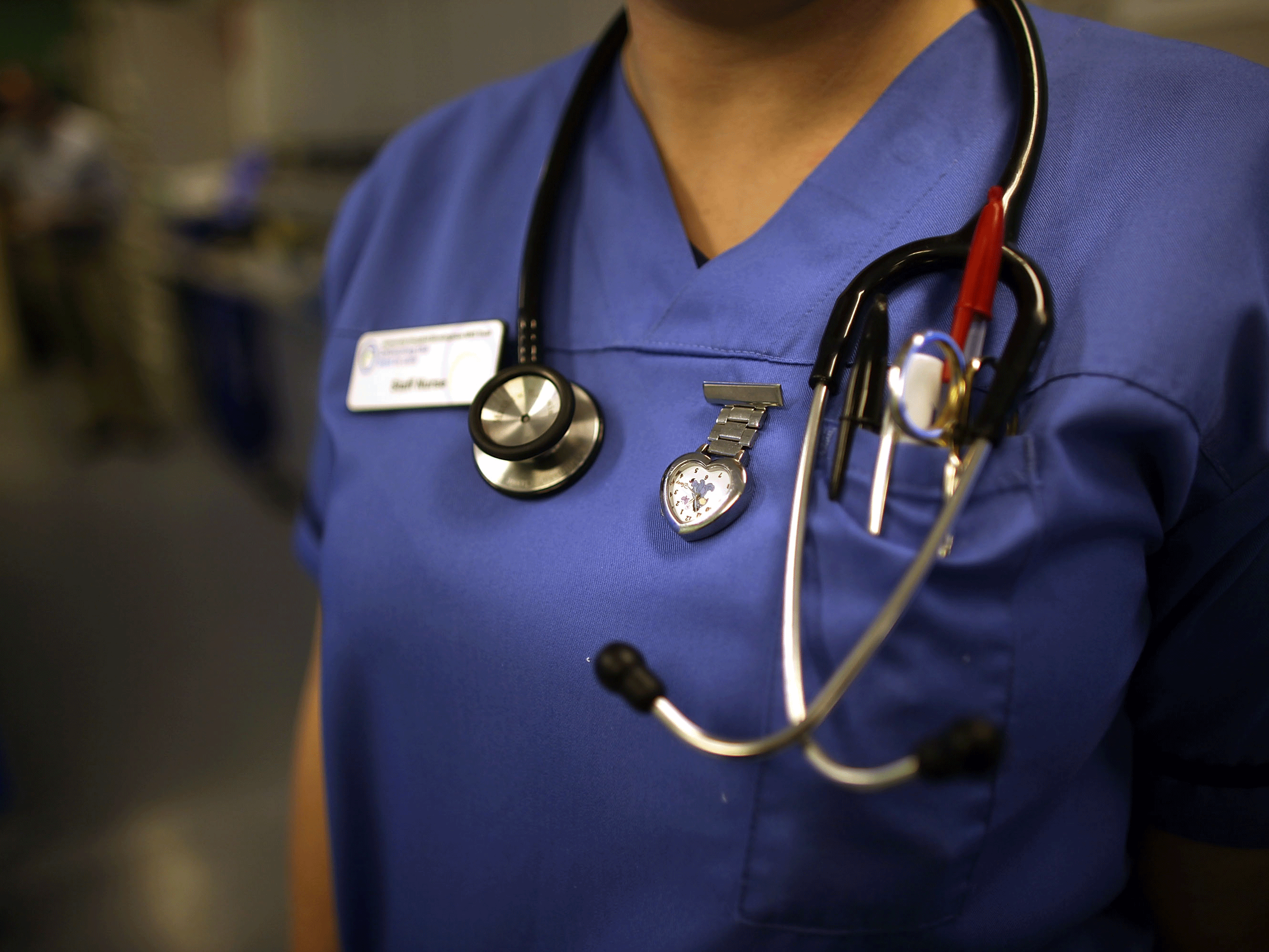 Plans to give the health secretary control over a patient safety watchdog risks "massive untold consequences" for the NHS, experts have warned.
Under proposals, Matt Hancock would be able to determine which incidents the Healthcare Safety Investigation Branch (HSIB) should investigate, while also being able to remove protections for NHS staff that mean they can give evidence without fear of reprisals.
The move, outlined as part of wider reforms to the NHS, would give the health secretary far greater control over the HSIB than ministers currently have over the Air Accident Investigation Branch – on which the watchdog was modelled.
Experts said the proposals cut across the original intention of an independent body that would act without fear or favour and earn the confidence of NHS staff.
It is designed to operate under a so-called "safe space" for NHS staff to provide evidence of what went wrong during an incident without their testimony being used against them.
Martin Bromiley, chair of the Clinical Human Factors Group and member of the expert panel that recommended the creation of HSIB in 2016, said he was seriously concerned over the plans.
He said: "I am concerned about the reference to lifting safe space. As it stands with the Air Accident Investigation Branch people can apply to the High Court for it to be lifted and that makes sense because a judge can consider the whole case and the longer-term impact.
"Politicians are by nature short term; we have to allow for whoever might be in the role of secretary of state in the future. This would create a situation where patients would be able to lobby for safe space to be lifted and it might be politically expedient to allow that. The long term damage could be absolutely enormous."
Mr Bromiley, who promotes awareness of human factors in healthcare after his wife Elaine died during routine surgery in 2005, added that the HSIB needed to be trusted by staff.
"It was set up with a good evidence base behind it and I see no reason to change it. There could be massive untold consequences."
The HSIB has been operating as a semi-independent arm of the NHS since 2017, but under the government's plans it would be given full independence and renamed the Health Service Safety Investigations Body (HSSIB).
As part of the government's white paper on reforms to the NHS, it said a new power would be created to allow the secretary of state "to require the HSSIB to investigate particular qualifying incidents or groups of qualifying incidents".
It does not explain what is meant by qualifying incidents. The plans also add: "We will also be including a regulation-making power allowing the secretary of state to set out additional circumstances when the prohibition on disclosure (safe space) does not apply."
There are more than 2 million reported safety incidents in the NHS every year with more than 10,000 involving severe harm and death. Repeated safety scandals have highlighted the NHS struggles to learn from errors and too often has a blame culture that targets individuals rather than systemic causes.
In 2014 Carl Macrae, professor of organisational behaviour and psychology at Nottingham University Business School, wrote a paper in the Journal of The Royal Society of Medicine calling for an independent investigation body for the NHS to match similar organisations in aviation, transport and maritime industries. This led to a parliamentary report and the creation of the HSIB in April 2017.
Prof Macrae told The Independent: "I am very pleased to see there are concrete plans to establish HSIB as an independent body, but I am concerned this independence appears to be undermined by giving the secretary of state the power to tell it what to investigate.
"People need to be able to trust that the healthcare investigator is acting with the sole purpose of improving safety and isn't subject to political interference."
He added it was "worrying" the health secretary would have the powers to remove safe space warning: "If this safe space is weakened – or if people believe that it might be removed – then it could mean that people are much less willing to share important information, making it harder for investigators to understand why things have gone wrong and how they can be improved."
An FOI by the Health Service Journal found the HSIB had been forced to hand over 93 separate pieces of evidence, including witness statements by NHS staff, to coroners as part of inquests into deaths of NHS patients.
Patient safety campaigner James Titcombe said it was important the government clarified why ministers wanted these powers and under what circumstances they would be used.
He said: "As part of the advisory group on HSIB, their day to day work has to be independent and crucial to its success is having a safe space and the trust of the people in the NHS.
"What the government mustn't do is anything that might undermine that. The trust in particular of healthcare professionals and patients in HSIBs investigations is paramount."
But he added: "There is a need to develop a better framework for the kind of wider healthcare inquiries we've seen at Morecambe Bay, Shrewsbury and Telford and elsewhere – if the government's intention is to be able to instruct HSIB to carry out this type of inquiry, where a safe space methodology might not be appropriate, it should be clear about this and set out the framework and circumstances that would apply."
The Royal College of Nursing (RNC) chief executive Dame Donna Kinnair warned: "The way healthcare safety is investigated must also remain independent or it risks losing the confidence of nursing staff. The safety of patients hangs in the balance if nursing staff are not able to speak out without fear of retribution.
"Politicians have to be accountable for the NHS, including the organisations that scrutinise and improve it, but nobody wants that to mean political interference."
The RCN is also concerned about new powers within the bill which would allow the government to make changes to the professional regulation of nurses, and other regulated staff. This could include deregulating some staff and abolishing regulatory bodies like the Nursing and Midwifery Council.
The Department of Health and Social Care said the ability to tell the HSIB what to investigate would "ensure effective and proportionate accountability between the department and its arm's length bodies" and that the limited occasions when safe space would not apply would be detailed in the legislation.
Despite the legislation plans, a spokesperson said: "It is vital that patients, families and NHS staff can speak freely in an investigation and we have no plans to remove 'safe space' – all investigations will continue to use 'safe space' to prohibit any disclosure of information and ensure confidentiality is protected.
"The bill allows for a health secretary to require the HSSIB to carry out an investigation, but they will have no influence on how this investigation is conducted or its outcome."
The DHSC said any regulations to remove safe space would be done under "the affirmative resolution procedure" meaning the plans would require parliamentary approval before becoming law.
Keith Conradi, chief investigator for the HSIB told The Independent the organisation's status as an independent body was "as crucial as ever".
Register for free to continue reading
Registration is a free and easy way to support our truly independent journalism
By registering, you will also enjoy limited access to Premium articles, exclusive newsletters, commenting, and virtual events with our leading journalists
Already have an account? sign in
Register for free to continue reading
Registration is a free and easy way to support our truly independent journalism
By registering, you will also enjoy limited access to Premium articles, exclusive newsletters, commenting, and virtual events with our leading journalists
Already have an account? sign in
Join our new commenting forum
Join thought-provoking conversations, follow other Independent readers and see their replies