NHS crisis: Hospitals now more full than at any other point this winter, figures show
Bed occupancy hits new record despite A&E doctors warning lack of space is resulting in patients 'dying prematurely in corridors'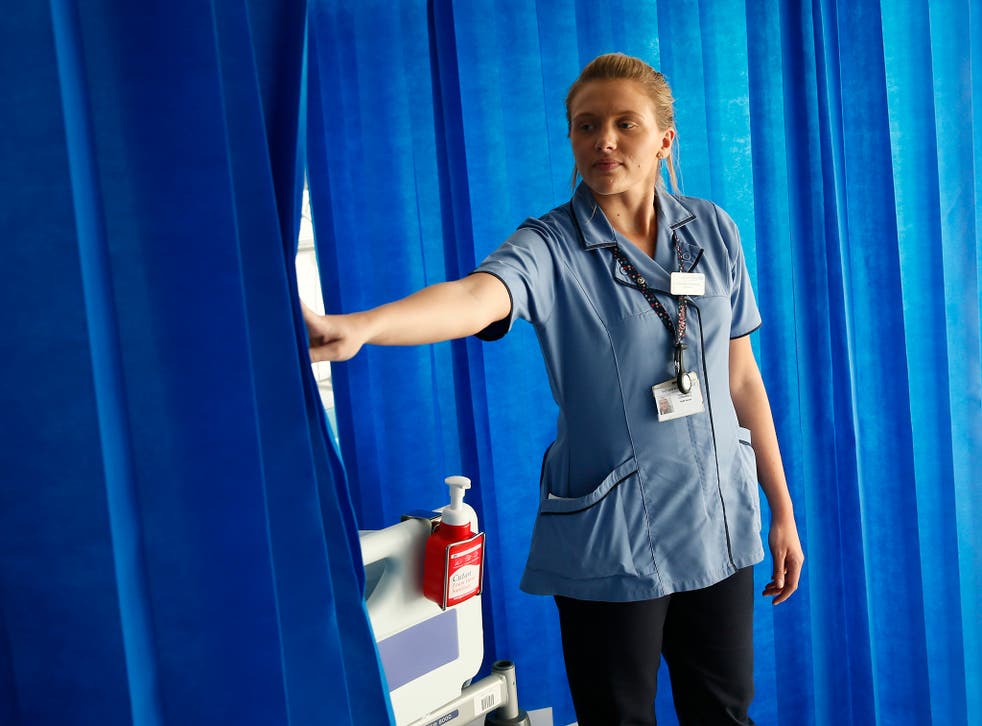 ​NHS hospitals are fuller than at any point this winter, according to the latest performance figures, which reveal the health service is still under significant strain.
Figures also show the number of cases where hospitals were forced to reroute ambulances to neighbouring A&Es doubled in a week, hitting a winter record of 43 "diverts".
Bed occupancy pressures in the weeks after Christmas saw the heads of major A&E departments write to Theresa May warning that patients were "dying prematurely in corridors" because they could not be properly cared for.
UK news in pictures

Show all 50
But now bed occupancy, for the week ending 28 January, has crept even higher, reaching 95.1 per cent across the NHS – the highest weekly average since reporting began at the end of November.
The Government has said that the safe operating level they asked hospitals to achieve this winter is 85 per cent.
But so far the NHS has not come close, only dipping to 90.9 per cent in the week before Christmas Eve when patients were sent home wherever possible.
These bed pressures have had a knock-on impact on impact on A&E departments and ambulance waits.
Forty per cent of the diverted ambulance cases were a result of two hospitals, according to NHS England, which added that faulty equipment was partly to blame.
County Durham and Darlington NHS Foundation Trust had to divert ambulances after a CT scanner broke down, leaving the hospital without an essential diagnostic tool and meaning patients had to travel to other hospitals.
Worcestershire Acute Hospitals NHS Trust implemented a "tactical re-direction" when one of its sites was overwhelmed.
Serious ambulance delays at A&E, which have prevented first responders getting to patients in a timely manner and may have contributed to as many as 40 patients dying or being seriously harmed in the East of England over Christmas, continued.
There were 11,100 serious delays of more than 30 minutes, 2,100 of which saw crews delayed for more than an hour while A&E departments tried to find space.
The Royal College of Nurses warned that hospitals are "desperate" for space and on 40 occasions last week trusts declared they were at 100 per cent occupancy.
Donna Kinnair, director of nursing, policy and practice, said: "When this happens, it becomes extremely difficult for A&E departments to get new patients admitted as emergencies, which leads to huge backlogs in A&E – that in turn accounts for the significant increase in the number of times last week that hospitals couldn't accept any new patients by ambulance.
"Many trusts are desperate to open more beds, but simply don't have enough nurses to staff them.
"Unless hospitals can free up more beds, the current crisis is going to continue well beyond the winter."
An NHS England spokesperson said: "Raised levels of flu and norovirus cases continued to put pressure on busy hospitals and other front line services last week.
"While the NHS is generally coping with ongoing winter demands, the public can continue to play their part by using NHS 111 and pharmacists for advice."
Join our new commenting forum
Join thought-provoking conversations, follow other Independent readers and see their replies