New drug available on the NHS could slow down ovarian cancer
'Many people with advanced ovarian cancer experience recurrent disease which requires multiple rounds of chemotherapy,' says director of the Nice centre for health technology evaluation
Maya Oppenheim
Women's Correspondent
Friday 11 October 2019 06:50 Comments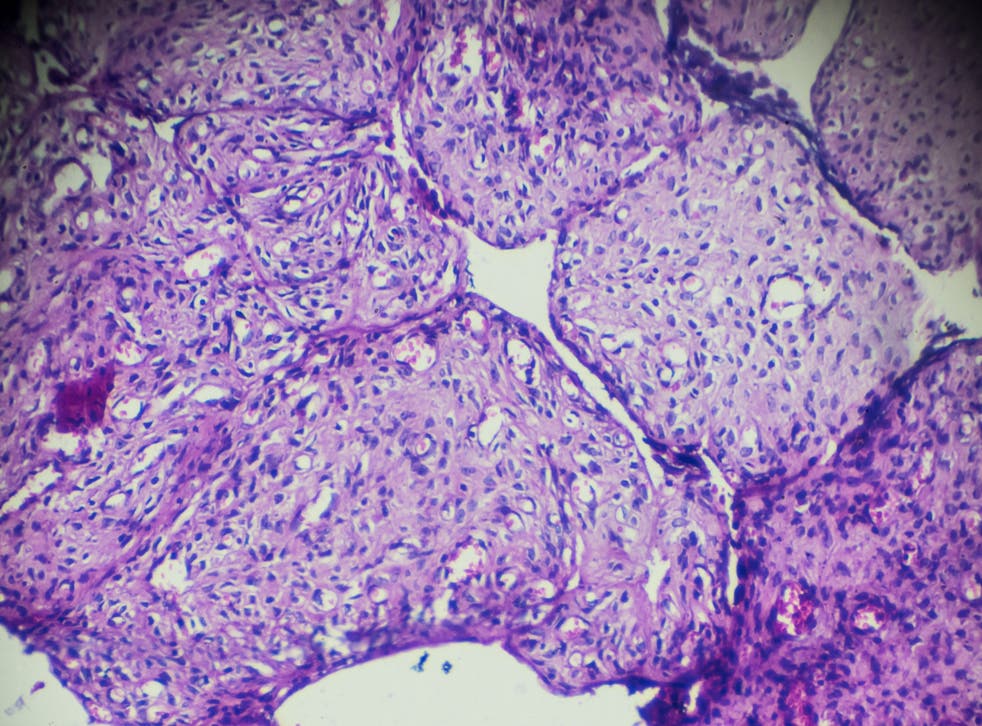 A new medicine could help women whose ovarian cancer has returned, by delaying the development of the disease.
The NHS says around half of those living with the sixth most common type of the disease for women, will live for at least five years after diagnosis. Around one in three will live at least a decade.
With very few early symptoms, it is often diagnosed once it is already at an advanced stage and known for being very hard to treat. It also has a high rate of return to patients.
However, it is though Rucaparib, also known as Rubraca, could help as it is made available on the NHS.
It has been approved by the National Institute for Health and Care Excellence (Nice) through the Cancer Drugs Fund while more data is gathered on its effectiveness.
UK news in pictures

Show all 50
It is thought the new drug could benefit around 1,350 women who have relapsed ovarian, fallopian tube or peritoneal cancer which has already responded to chemotherapy.
Clinical trial evidence shows the drug prevents cancer getting worse for twice as long as a placebo - for an average of 10.8 months for people on the drug compared with 5.4 months for those without it.
However, it is not yet known if people will actually live longer as a consequence.
Now a deal has been struck on price with the manufacturer, Clovis Oncology, to make the drug available to patients in the UK.
Meindert Boysen, director of the Nice centre for health technology evaluation, said: "Many people with advanced ovarian cancer experience recurrent disease which requires multiple rounds of chemotherapy. Rucaparib offers patients a new treatment option to help prevent cancer growth, delaying the need for further chemotherapy and the associated side-effects.
"We're therefore pleased with the positive response from the company that has led to rucaparib being approved for use in the Cancer Drugs Fund. This will allow patients to access the treatment immediately, while more evidence can be collected on its overall survival benefit."
Rucaparib is a twice-daily tablet which helps slow down the progression of cancer by preventing cancer cells repairing.
There are around 7,500 new ovarian cancer cases in the UK every year, and around 4,000 deaths annually.
There is a 90 per cent chance of five-year survival rate if it is detected at stage one of Epithelial Ovarian Cancer (EOC). Whereas, a 22 per cent chance if diagnosed at stage three or four.
Additional reporting by Press Association
Register for free to continue reading
Registration is a free and easy way to support our truly independent journalism
By registering, you will also enjoy limited access to Premium articles, exclusive newsletters, commenting, and virtual events with our leading journalists
Already have an account? sign in
Join our new commenting forum
Join thought-provoking conversations, follow other Independent readers and see their replies