Parkinson's patients abused and accused of being drunk or not disabled enough, survey reveals
Emma Tumelty was challenged for using a disabled bay by a man who said 'there's f*** all wrong with you' but has also been accused of being a drug addict when her symptoms are worse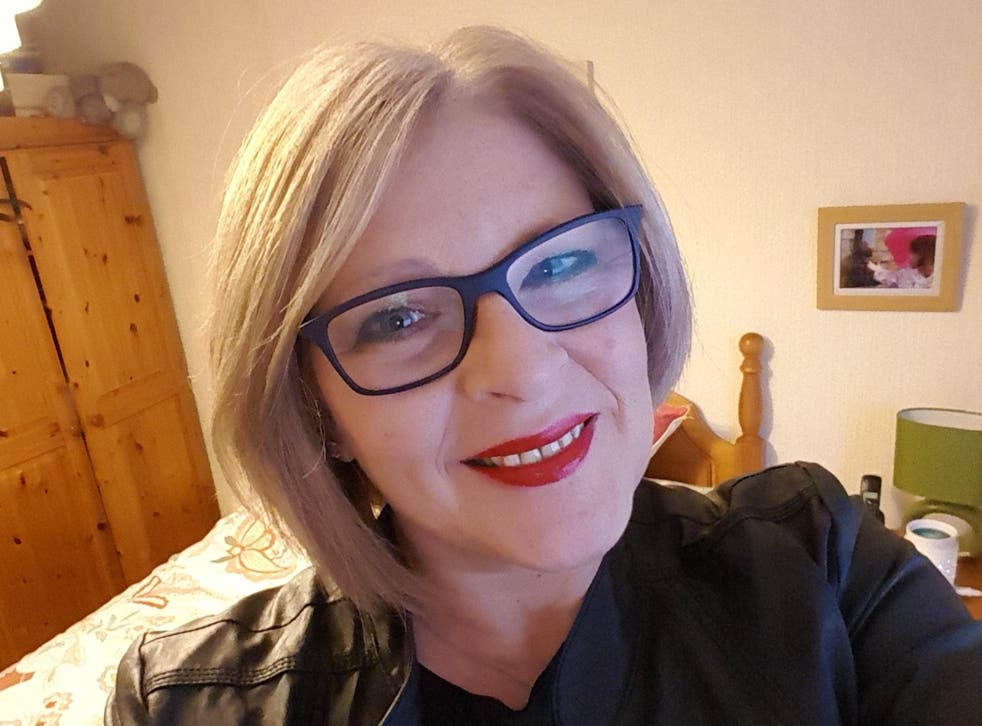 Thousands of people living with Parkinson's disease are receiving abuse and accusations of being drunk or not disabled enough because of a lack of understanding about their condition, a survey has found.
Nine out of 10 people with the condition say they have been harassed or discriminated against, the research by charity Parkinson's UK has found.
One in five (22 per cent) said slurred speech or balance issues have led to accusations that they must be drunk, with some being sworn at or labelled a drug addict.
Emma Tumelty, 49, from Whitehaven, Cumbria was queueing in a chemist to get her medication when she was harassed.
"This woman came up to me and said in a really nasty tone – 'what's wrong with you? Do you need a fix or a drink or something love?' I was gobsmacked," she said.
Parkinson's is a degenerative neurological condition which can develop at any age.
Health news in pictures

Show all 40
Around 145,000 people in the UK have the condition and symptoms include involuntary shaking, slow movement and stiff or inflexible muscles. While Parkinson's gradually progresses, the severity of symptoms can vary significantly from day to day, which can also cause problems.
Ms Tumelty has a blue badge to use disabled bays but said she was accosted by a man at Asda. "He started shouting at me, 'there's f*** all wrong with you – it's people like you that make it hard for everyone else'," she said.
From more than 2,300 respondents 87 per cent said they had experienced harassment or abuse.
One fifth of respondents said they had felt judged or been challenged for using disabled parking spaces or facilities, and 59 per cent had been told they "don't look ill". One in 10 said they had been laughed at for their symptoms.
Gary Berry, 56, told the survey he was once mobbed by abusive parents after going for a walk in the park and clipping the bumper of another car as he was leaving.
"She called people over and in the end I had around 20 people surrounding me – shouting 'look at him, he's pissed,' and the other language they used was horrendous," he said. "Even the children were swearing at me."
He said the barrage of abuse was humiliating and knocked his confidence for months, and three-fifths of the survey's respondents said they feel reluctant to socialise or go out because of the prejudice they might face.
This ignorance can also affect patients' benefits when they are made to undergo regular assessments despite the condition being degenerative and having no cure.
Parkinson's UK has launched a new campaign in a bid to address misconceptions about the condition and reduce the negative experiences of people with the condition.
Steve Ford, chief executive of the charity, said: "It's heartbreaking that so many are cancelling or avoiding social situations due to embarrassment about their Parkinson's symptoms, or fears about how people will react to them."
Join our new commenting forum
Join thought-provoking conversations, follow other Independent readers and see their replies