The Independent's journalism is supported by our readers. When you purchase through links on our site, we may earn commission.
Babies with life-threatening birth defects to receive pig organs modified with stem cells in world first
Around 10 children born with an incomplete oesophagus to receive pioneering new treatment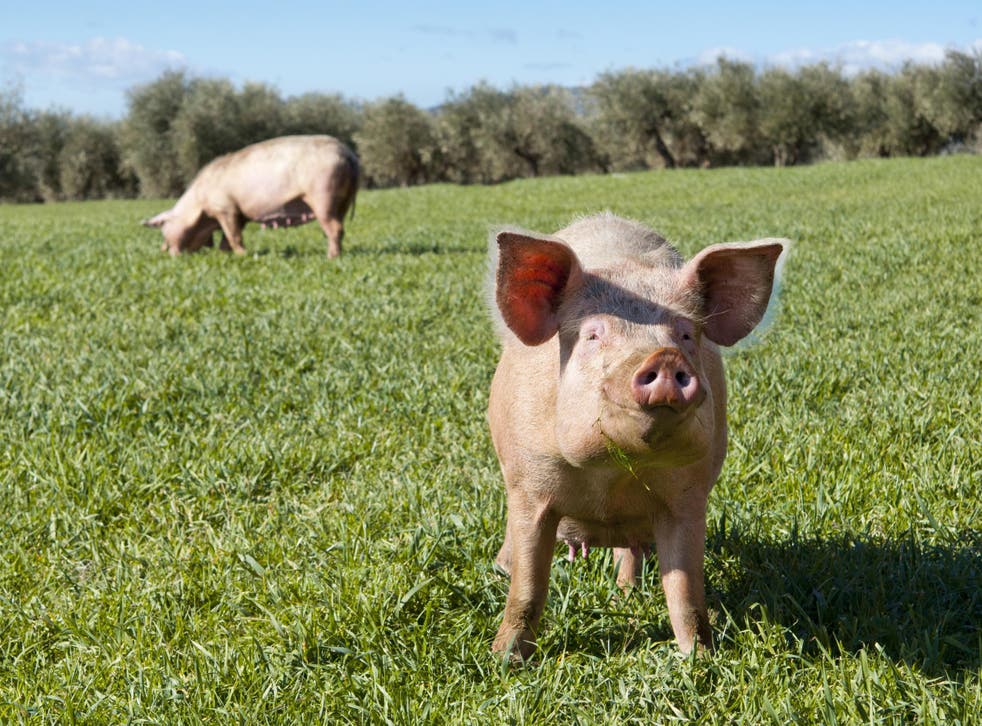 Modified pig organs will be used to treat babies born with a life-threatening birth defect by UK doctors in a world first.
A research team at Great Ormond Street Hospital in London will carry out the transplants next year on around 10 children born with oesophageal astresia, according to The Times.
This rare condition, where the upper section of the gullet does not connect with the stomach, makes swallowing difficult or impossible and if left untreated can quickly lead to serious problems such as choking and pneumonia.
The pigs' food pipes will be modified using stem cells taken from the babies just after they are born, to prevent them being rejected by the children's bodies.
Surgeon Paolo De Coppi, who has led the development of the pioneering new treatment, told the newspaper pig organs have been used for heart valve replacements for years, but this technique is "completely new".
"The focus is on newborns at the moment, but in the next 10 years we hope to apply this to adults with conditions such as cancer of the oesophagus," he said.
Around 250 babies are born with an incomplete oesophagus in the UK each year, according to the children's hospital. The condition can be diagnosed in foetuses from about 20 weeks.
Double-hand transplant patient writes letter thanking surgeon
However current surgical procedures for children with the condition, in which the upper and lower parts of the gullet or sewn together – or in severe cases, the stomach is moved higher up in the chest – can lead to complications such as pneumonia, swallowing difficulties and an increased risk of cancer later in life.
Dr de Coppi said oesophagi of various sizes have already been harvested from pigs at a British farm. The baby's stem cells and other cells taken from the mother's amniotic fluid will be used to grow tissue inside the "scaffold" of the pig's oesophagus after it has had its cells removed.
He and his team hope to implant the modified organs in the children when they are around two to three months, as the tissue engineering process takes about eight weeks.
Each treatment will cost around £100,000, according to The Times, but doctors hope it will significantly lessen the risk of dangerous long-term complications.
Ciaran Finn-Lynch was the first boy to receive a historic stem cell transplant at the age of 11 in 2010 after he was born with a severely restricted windpipe.
Dr de Coppi used Ciaran's own stem cells to build a new trachea from a donor's windpipe, allowing him to breathe more easily.
A follow-up published in The Lancet medical journal said his new organ had not been rejected and the teenager has been able to live a normal life, free from medication since the procedure.
Join our new commenting forum
Join thought-provoking conversations, follow other Independent readers and see their replies