The Independent's journalism is supported by our readers. When you purchase through links on our site, we may earn commission.
Sexual assault victims more likely to have insomnia, anxiety and depression, new study finds
'This is an issue that needs to be tackled with urgency not just in terms of treatment but in terms of prevention'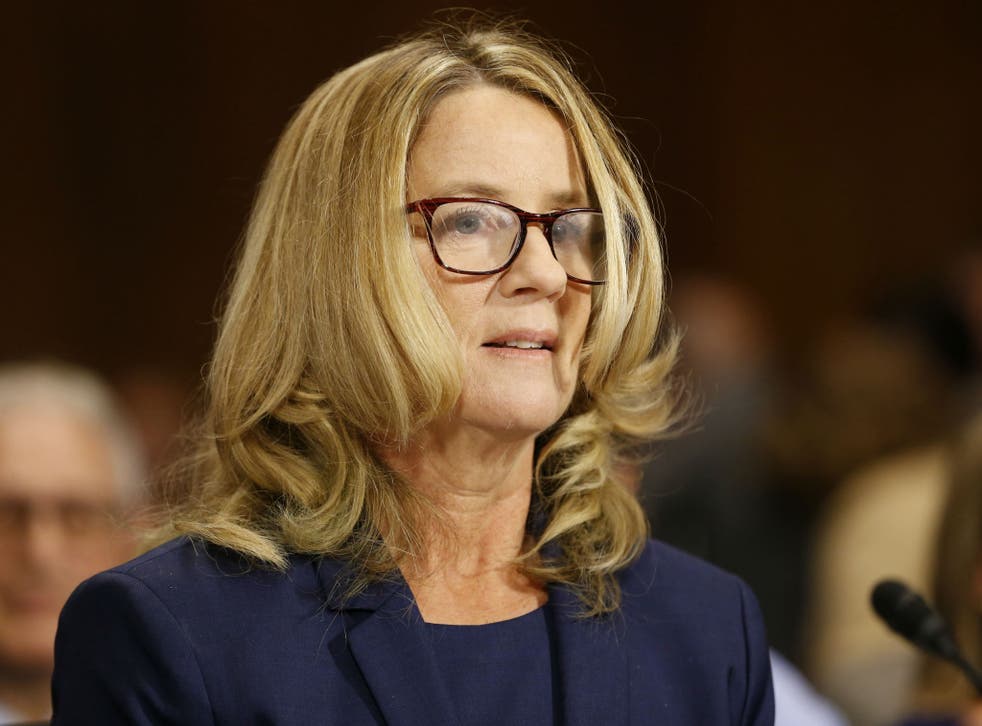 Women who experience sexual assault or harassment are more likely to suffer from insomnia, anxiety, high blood pressure and depression, a new study suggests.
The research, published in JAMA Internal Medicine, found that experiencing sexual misconduct can have a fundamental impact on the mental and physical health of a middle-aged woman.
It comes as women across the US and elsewhere break cover to share stories of abuse and harassment which may have taken place decades ago.
Christine Blasey Ford, a 51-year-old California psychology professor, said at a Senate hearing last week that she was sexually assaulted by Supreme Court nominee Brett Kavanaugh when they were teenagers – and still suffered from anxiety, post-traumatic stress and phobias as a consequence. Mr Kavanaugh has denied the assault allegation.
An outpouring of stories of sexual assault has also been spurred by the #MeToo movement against sexual harassment and assault. The movement exploded last autumn after a series of sexual misconduct allegations were made against powerful men in entertainment and other industries.
The authors of the new study interviewed 304 women aged between 40 and 60 from Pittsburgh, Pennsylvania, about their experiences of sexual abuse. The women's height, weight and blood pressure were measured, while signs of depression, anxiety and sleep problems were detected by screening questionnaires.
Nineteen per cent of the women reported having experienced sexual harassment, 22 per cent reported having been sexually assaulted, and 10 per cent reported both.
In pictures: Chaos and fury at Brett Kavanaugh's confirmation hearing

Show all 21
Participants who reported prior sexual assault were three times more likely to suffer from depression and twice as likely to have elevated anxiety than women who did not have a history of sexual trauma.
Researchers also found that those who experienced either sexual assault or harassment were twice as likely to have sleep problems such as insomnia.
Women who reported workplace sexual harassment had higher blood pressure than women who did not – and at levels elevated enough to put them at risk of stroke, kidney disease, aneurysms, heart attacks and other forms of heart disease.
Rebecca Thurston, a psychiatry professor at the University of Pittsburgh School of Medicine and the study's lead author, said: "When it comes to sexual harassment or sexual assault, our study shows that lived experiences may have a serious impact on women's health, both mental and physical."
She added: "This is an issue that needs to be tackled with urgency not just in terms of treatment but in terms of prevention."
Women who took part in the study were directly examined by researchers and went through formal mental health assessments.
"We know that sexual harassment and assault are prevalent in our society and can cause significant harm," Dr Thurston said. "If you are a healthcare provider, recognise that these experiences can have implications for your patient's health. If you are a victim of assault or harassment, don't suffer through it. Get help. If you can, change the situation or remove yourself from it."
The study comes just months after another piece of research suggested that four out of five teenage girls who suffer sexual assault also have mental health problems in the following months.
One in three women in the US experience some form of sexual violence in their lives, according to the National Sexual Violence Resource Centre, but about 63 per cent of sexual assaults in America are not reported to the police. More than 90 per cent of sexual assault survivors on US university campuses do not report the incident, research suggests.
Sexual harassment is the most common safety risk that women and girls face in large cities across the globe, according to a separate poll of some 400 experts on women and children's issues which was released last month.
Almost 80 per cent of respondents to the international poll by charity Plan International said harassment was common in public areas of their cities – ranking it as the top danger for women living in urban areas ahead of rape, theft and robbery.
More than half of experts said it was not safe for girls to go out on their own at night.
The research by the humanitarian group found Colombia's sprawling capital, Bogota, is the worst city for girls and young women to live in when it comes to sexual harassment.
The report, titled "Girls' Safety in Cities across the World", surveyed almost 400 experts in 22 cities across six continents in order to look at the safety risks posed to girls and young women on a large scale.
It found Lima was the world's most dangerous city for girls to go out alone, either during the day or the night, with Johannesburg the worst for theft, robbery and sexual assault or rape. The report found Stockholm to be the safest city for sexual harassment and for girls to leave the house alone or use public transport.
If you have been affected by this story, you can contact the following organisations for support:
If you have been affected by sexual violence, you can find help via the NHS. Rape Crisis offers specialist support for women and girls; and the The Survivors' Trust supports people of any gender.
Join our new commenting forum
Join thought-provoking conversations, follow other Independent readers and see their replies