Sexually transmitted diseases hit record high in California as cases of chlamydia, syphilis and gonorrhoea soar
Increases in West Coast state mirror a national trend
Jeremy B. White
San Francisco
Tuesday 15 May 2018 23:52 Comments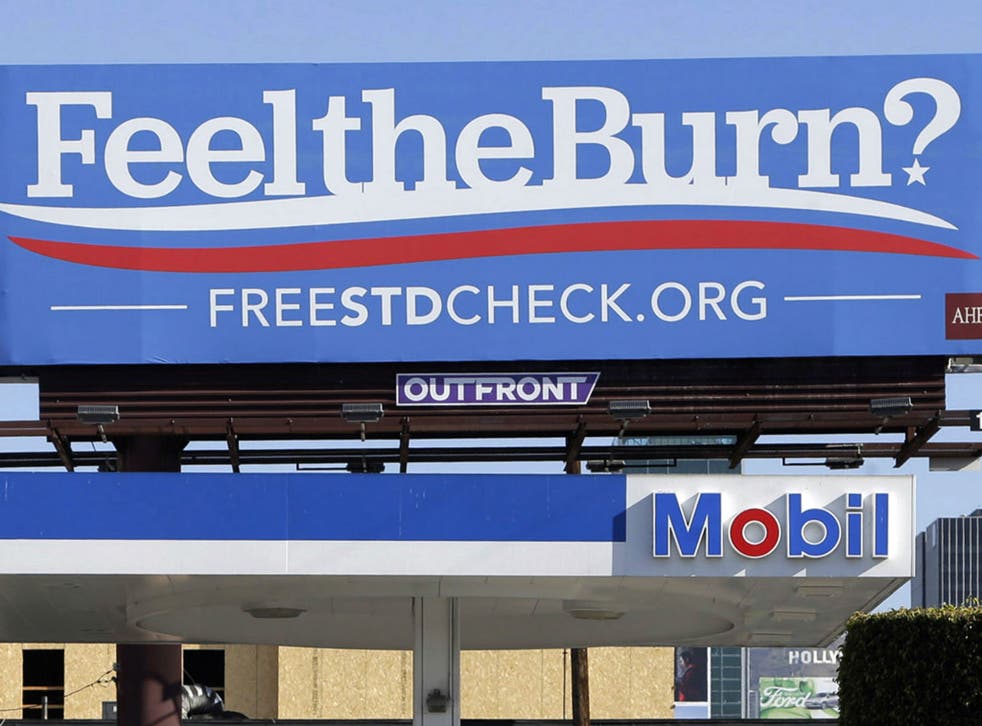 Sexually transmitted disease (STD) diagnoses soared to a new high in California last year, public health authorities said, reflecting a national trend.
Cases of chlamydia, syphilis and gonorrhoea all proliferated in 2017, the California Department of Public Health said, registering more new infections than in the previous year.
The more than 300,000 combined new cases of those three diseases accounted for a nearly 45 per cent jump over the previous half-decade.
Syphilis in particular surged, increasing by 20 per cent last year over 2017.
Young Californians bore the brunt, with rates of chlamydia and gonorrhoea spiking among people under the age of 30.
And worrisome repercussions surfaced among even-younger Californians, with authorities reporting 30 stillbirths that were tied to syphilis - the largest number in more than 20 years.
Public health officials reacted to the new figures by urging people to take precautions against the spread of STDs.
World news in pictures

Show all 50
"STDs are preventable by consistently using condoms, and many STDs can be cured with antibiotics," California's public health officer, Karen Smith, said in a statement.
"Regular testing and treatment are very important for people who are sexually active, even for people who have no symptoms. Most people infected with an STD do not know it."
Woodpecker behaviour could help treat human neurodegenerative diseases, scientists say
The long-term trend lines for all three diseases are moving in the wrong direction in California.
After dipping in the mid-1990's, chlamydia rates have steadily risen.
New gonorrhoea cases have been on the rise over the last decade, and syphilis transmissions rebounded and began climbing after bottoming out around 2000.
National statistics tell a similar tale. The US Centers for Disease Control said there were more than two million reported chlamydia, gonorrhoea, and syphilis in 2016, an unprecedented number that reflected increases in all three.
Register for free to continue reading
Registration is a free and easy way to support our truly independent journalism
By registering, you will also enjoy limited access to Premium articles, exclusive newsletters, commenting, and virtual events with our leading journalists
Already have an account? sign in
Join our new commenting forum
Join thought-provoking conversations, follow other Independent readers and see their replies