Shrewsbury maternity scandal: Hospital boss urges staff to be 'mindful' of harmed families and to find 'common cause'
'We have to make sure we continue to apologise to those families who have lost a baby or had a baby harmed,' says boss. 'It is a life changing event and we have to acknowledge the pain they live with every day'
Shaun Lintern
Health Correspondent
Tuesday 03 December 2019 00:28 Comments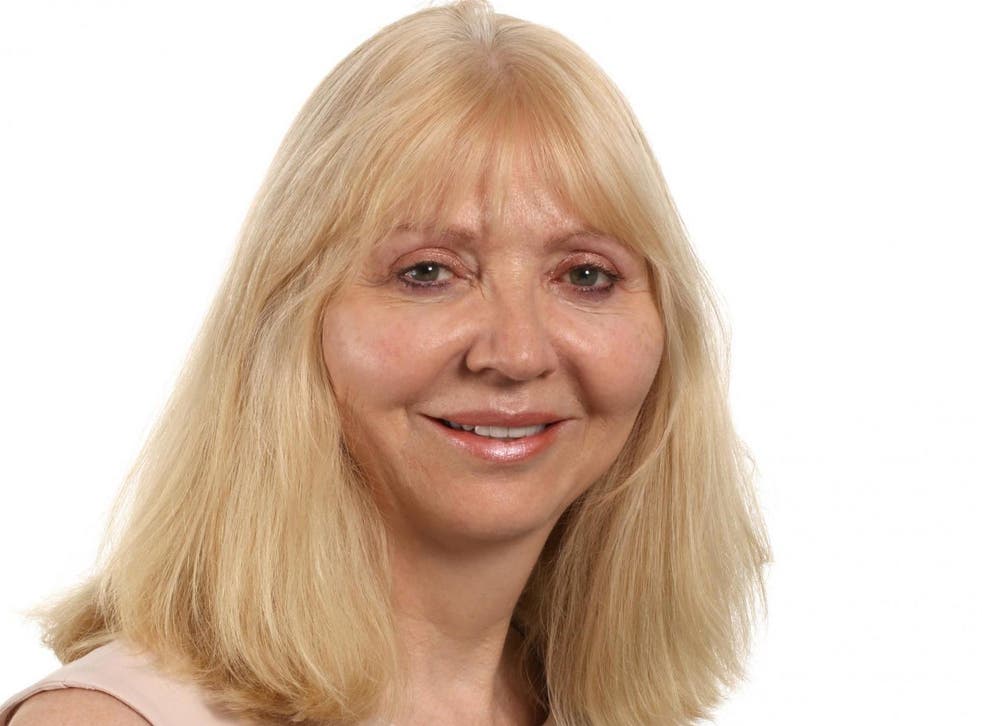 The leader of an NHS hospital at the centre of a maternity scandal has urged staff to be "mindful" of their comments on social media and said clinicians must be prepared to hear and acknowledge the hurt caused to some families.
In an interview with The Independent, Paula Clark, interim chief executive of the Shrewsbury and Telford Hospital Trust, accepted the trust had major failings in the past and that it had not always accepted that was the case.
She said it was vital both sides of the community found what she called a "common cause" of ensuring the hospital was the best it could be.
Ms Clark, who will leave the trust in 2020, said she was pushing for more transparency and involvement of families when mistakes happened.
She also pointed to significant improvements in maternity services including a 33 per cent reduction in stillbirths since the government launched its bid to halve the rates nationally by 2020.
A leaked interim report from an independent inquiry into the Shropshire trust's maternity services exposed widespread failings across four decades with dozens of mother and baby deaths and children left permanently disabled.
Ms Clark, who joined the trust in July, said: "Health professionals want to think they are giving the best service and it is sometimes hard to hear when they aren't, but it's something they have got to hear because the best organisations listen.
"We have to make sure we continue to apologise to those families who have lost a baby or had a baby harmed. It is a life changing event and we have to acknowledge the pain they live with every day.
"We mustn't minimise what they have been through. At the same time there is some fantastic care going on which again we mustn't minimise," she said.
UK news in pictures

Show all 50
Following the publication of the leaked report there has been an outpouring of support for the trust and its staff on social media and Ms Clark said while that was understandable there had to be a balance struck saying neither families or the hospital should be unfairly criticised.
She said: "I think it is difficult, for the families affected they live with this every day. The people who are championing the organisation have to be mindful of the effect on those who have lost babies or had a baby harmed.
"People are proud of what they do and that's why staff take to social media because they are proud, and they want to talk about the positives.
"This is about balance. We must make sure we acknowledge when things go wrong and the pain for those families. Everyone wants their local service to be the best. It's about finding that common cause.
"The organisations in the NHS that are consistently the best are the ones who listen and hear when things don't go to plan. It's not about diminishing the great care that goes on, it's about saying we can do better."
Ms Clark said the culture in the maternity department did need to improve and midwives and doctors were now training together to improve the team working and communication.
She added: "This organisation hasn't got everything right and I think we haven't really openly acknowledged that. When things go wrong it is hard to hear and it's hard for professionals and organisations to hear but the best organisations are the ones that listen and act.
"The only observation I can make is we are really picking up the pace on changing governance and moving forward with openness and improving the reporting culture and the way we deal with serious incidents."
She said the maternity department was now full of passionate people determined to improve and the trust had increased the number of midwives by almost 30 to give staff more time with patients.
As well as more doctors it as invested £4m in a new midwife-led unit at the Princess Royal Hospital which is next to the obstetric department.
She said: "I think there is an acknowledgment in the team that we could have done things much better. They have been working on this for the last couple of years.
"What I see is a maternity service is on the forward path, there is more to do and I have no doubt even though we are doing a lot, when Donna Ockenden publishes her report there will be things we weren't sighted on and she has committed to keeping in touch with the trust to make sure we pick up any learning and we make those changes."
Register for free to continue reading
Registration is a free and easy way to support our truly independent journalism
By registering, you will also enjoy limited access to Premium articles, exclusive newsletters, commenting, and virtual events with our leading journalists
Already have an account? sign in
Join our new commenting forum
Join thought-provoking conversations, follow other Independent readers and see their replies