Shrewsbury maternity scandal: NHS plans 'early warning' system to spot future care mistakes
Health minister reveals plan to target trusts who could be struggling to provide safe care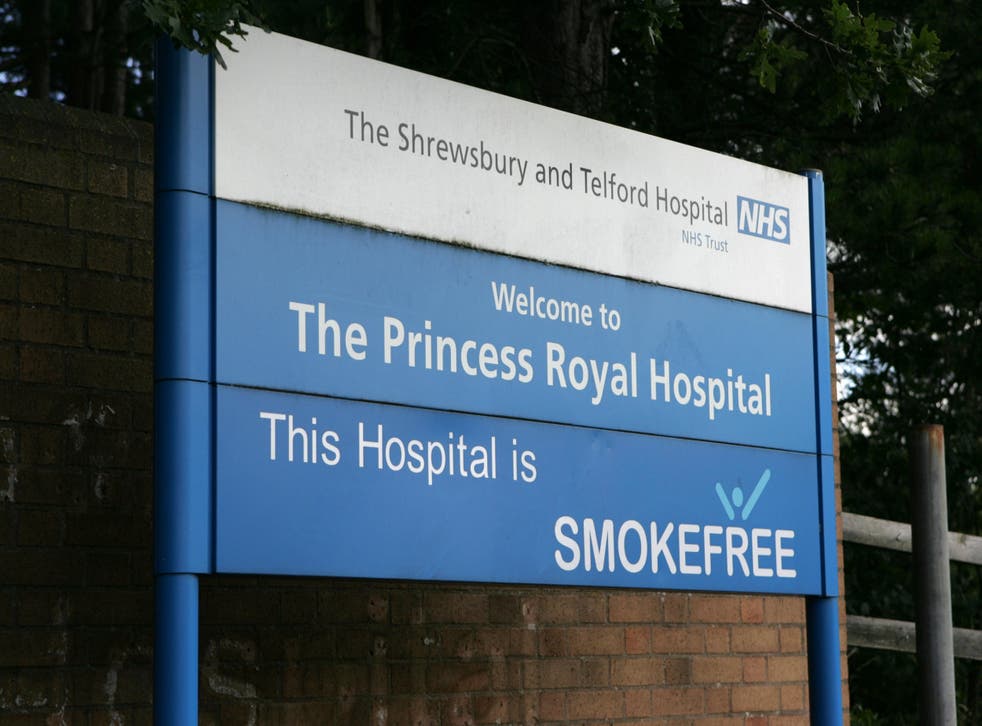 Health chiefs are designing an "early warning" system to detect and prevent future maternity care scandals before they happen, a health minister has said.
Patient safety minister Nadine Dorries said she hoped the system would highlight hospitals and maternity units where mistakes were being made earlier.
The former nurse also revealed the Department of Health and Social Care was drawing up a plan for a joint national curriculum for both midwives and obstetricians to make sure they had the skills to look after women safely.
During a Parliamentary debate following the publication of a report into the Shrewsbury and Telford Hospital care scandal, the minister was challenged by MPs to take action to prevent future scandals.
The former health secretary, Jeremy Hunt, warned the failings at the Shropshire trust, where dozens of babies died or were left with permanent brain damage, could be repeated elsewhere.
He said: "The biggest mistake in interpreting this report would be to think that what happened at Shrewsbury and Telford is a one-off — it may well not be, and we mustn't assume that it is."
Ms Dorries said: "Every woman should own her birth plan, be in control of what is happening to her during her delivery and I really hope ... this report is fundamental in how it's going to reform the maternity services across the UK going forward.
"Not least because the NHS itself is working, at this moment in time, on an early warning surveillance system."
She said the Shrewsbury trust had been an outlier on data as had other trusts where there had been concerns which later emerged as cultural issues.
She added: "The NHS is now developing a system where we can pick up this data and know when failings are happening quickly."
On training, she said a "core curriculum" was being worked on to improve safety.
She explained: "We are at the moment developing a core curriculum of training which will be multi-disciplinary and we hope will roll out next year.
"It will be undertaken by both midwives and doctors, and obstetricians and everybody working in the maternity unit so that everybody working in that unit is at a point of skill, in terms of consistency.
"We have fantastic maternity services in the UK, but we do have difficult trusts. As in all disciplines it's not not all of the same and it's the outliers, it's those hospitals that we are working to identify early. And with the core curriculum, make sure that everybody working in maternity units across the UK has the same standard and level of training."
The Department of Health and Social Care said it was working with NHS England "to improve surveillance of the safety of maternity services" using data and intelligence to help identify areas that were in difficulty.
It added a new curriculum for professionals working in maternity and neonatal services was being developed by the NHS Maternity transformation programme in partnership with professional organisations including Royal colleges aimed at tackling variations in safety training and competency across England.
NHS England has previously carried our regular cultural surveys of maternity units and trusts are required to report on the rates of caesarean sections and whether these were planned or emergencies.
At Shrewsbury and Telford Hospital Trust, which is facing a police investigation over maternity deaths, the trust had a consistently low caesarean section rate that was between 8 to 12 per cent below the English average.
Register for free to continue reading
Registration is a free and easy way to support our truly independent journalism
By registering, you will also enjoy limited access to Premium articles, exclusive newsletters, commenting, and virtual events with our leading journalists
Already have an account? sign in
Register for free to continue reading
Registration is a free and easy way to support our truly independent journalism
By registering, you will also enjoy limited access to Premium articles, exclusive newsletters, commenting, and virtual events with our leading journalists
Already have an account? sign in
Join our new commenting forum
Join thought-provoking conversations, follow other Independent readers and see their replies