Smartphones, school and summer birthdays fuel short-sightedness boom, scientists warn
Risk of myopia nearly double in children born in summer months who start school younger, but being born through IVF may lower risk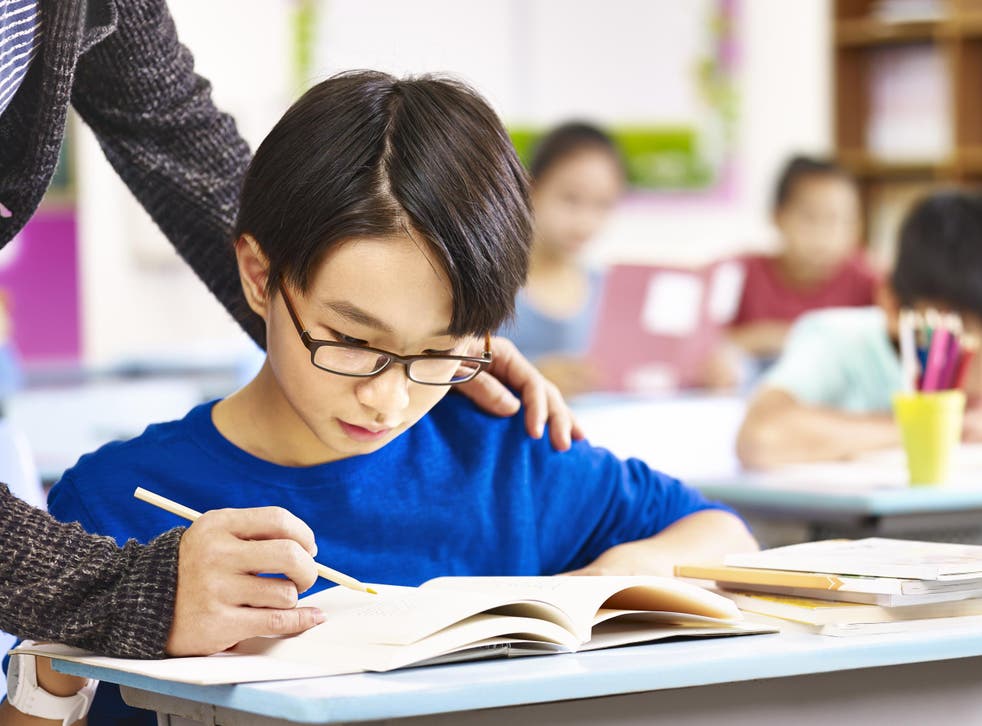 Children's use of smartphones and other devices is adding to a growing epidemic of short-sightedness and those born in the summer months have nearly double the risk, scientists are warning.
Eye doctors at King's College London have found that time spent playing computer games and doing school work from a younger age are fuelling rising rates of myopia around the world.
The study followed twins born in the mid-1990s and found children whose mothers have a degree, or who are born later in the school year are most at risk – with screen time playing a smaller part.
But an editorial published alongside these findings, by scientists from Australia and Singapore, warns the burden of "digital myopia" is going to soar in the current generation of schoolchildren raised on smartphones and tablets.
"Increased digital screen time resulting from gaming, social media, and digital entertainment has led to a rise in sedentary behaviour, poor diet and a lack of outdoor activity," said Dr Mohamed Dirani and colleagues at the Singapore National Eye Centre.
"The use and misuse of smart devices, particularly in our paediatric populations, must be closely monitored to address the emerging phenomenon of digital myopia."
Almost 2,000 twins with an average age of 17, who were born between 1994 and 1996, took part in the King's study.
Overall 26 per cent of the participants were myopic, and the average age at which children started to wear glasses was 11.
Being born in the summer nearly doubled (93 per cent) the risk of being short-sighted, while those who spent longer playing computer games were 3 per cent more likely to develop such eye problems.
Intriguingly the King's research also suggests that being born by IVF could reduce chances of myopia by as much as 35 per cent, which the authors suggest could be due to children born through fertility treatment being smaller, leading to slower development of the eyes.
Health news in pictures

Show all 40
"We attempted to address the question of what early life factors in modern-day childhood contribute to myopia and identified maternal education, playing computer games and a summer birth to be associated with increased odds, while fertility treatment appeared protective," the authors write in the British Journal of Ophthalmology.
The findings come as experts warn that short-sightedness will affect 4.8 billion people by 2050, up from 2 billion in 2010.
Myopia increases with every year in education and improvements in schooling globally, coupled with an explosion in digital technology, mean many more children are spending their childhoods in classrooms rather than playing outside.
Support free-thinking journalism and attend Independent events
The problem is most pronounced in east Asian countries with particularly rigorous academic cultures and in some Chinese provinces 67 per cent of children are short-sighted by age 13.
"We attempted to address the question of what early life factors in modern-day childhood contribute to myopia and identified maternal education, playing computer games and a summer birth to be associated with increased odds, while fertility treatment appeared protective."
Register for free to continue reading
Registration is a free and easy way to support our truly independent journalism
By registering, you will also enjoy limited access to Premium articles, exclusive newsletters, commenting, and virtual events with our leading journalists
Already have an account? sign in
Register for free to continue reading
Registration is a free and easy way to support our truly independent journalism
By registering, you will also enjoy limited access to Premium articles, exclusive newsletters, commenting, and virtual events with our leading journalists
Already have an account? sign in
Join our new commenting forum
Join thought-provoking conversations, follow other Independent readers and see their replies