Progress in reducing food sugar content 'lost' as people buying more, Public Health England warns
'When you look at our data, you can see part of the problem is more of things being sold that are high sugar'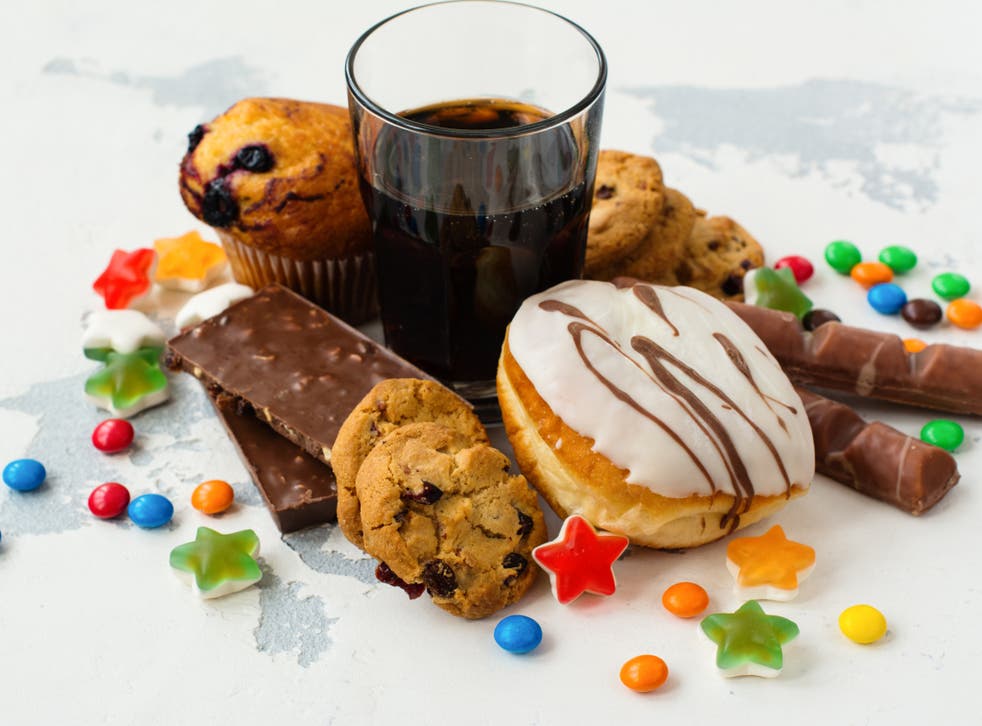 Progress in reducing food sugar content is being "lost" due to people consuming more sugary items, Public Health England's chief executive has warned.
Duncan Selbie faced questions from the Health and Social Care Committee about the progress of the government's childhood obesity plan which was published in 2016.
Despite the plan setting a voluntary target for the food industry to reduce 20 per cent of sugar from key food categories by the end of 2020, Mr Selbie said the figure currently stood at a "disappointing" 2.9 per cent.
Despite some products now having less sugar in them, more were being sold due to promotional offers and advertising, he added.
"The British people are buying on promotion almost 20 per cent more food each week than they otherwise would if we didn't have these promotions," Mr Selbie said. "If we don't tackle the way in which we are selling food, and promoting and selling more food to people, however much sugar we take out of the food, we won't see the difference we need to see.
Health news in pictures

Show all 40
"On advertising, it is a hundred-fold difference between what the industry spends on advertising unhealthy food, than I've got available to counter it with public information."
Dr Alison Tedstone, Public Health England's chief nutritionist, said 110 retailer own brands and manufacturer brands decreased their sugar content by more than 2 per cent.
However, she said 62 had increased the sugar in their products, while 154 made no change.
She said: "In chapter two of the childhood obesity plan, it said the government will consider restrictions on advertising and restrictions on promotions of food. When you look at our data, you can see part of the problem is more of things being sold that are high sugar.
"And therefore things that potentially affect the volume of sales are the most important."
England's former chief medical officer Dame Sally Davies said she would support calls to ban the broadcasting of adverts for foods with high fat and sugar content.
Support free-thinking journalism and attend Independent events
She told the committee: "Some (companies) are reducing (sugar content) but through marketing, more is being bought. Unless the industry knows we are going to take action at the fiscal level, they are not going to move."
Mr Selbie said the government's position on future fiscal measures on the sugar reduction programme was that Public Health England would give its "final advice" in 2021.
"It is a reasonable signal that if we are at 2.9 per cent at year two and we were hoping to be closer to 10 per cent at that time, we need to see further fast progress," he said. "It is a big wake-up message to industry."
Press Association
Register for free to continue reading
Registration is a free and easy way to support our truly independent journalism
By registering, you will also enjoy limited access to Premium articles, exclusive newsletters, commenting, and virtual events with our leading journalists
Already have an account? sign in
Register for free to continue reading
Registration is a free and easy way to support our truly independent journalism
By registering, you will also enjoy limited access to Premium articles, exclusive newsletters, commenting, and virtual events with our leading journalists
Already have an account? sign in
Join our new commenting forum
Join thought-provoking conversations, follow other Independent readers and see their replies