Surfers more likely to harbour antibiotic resistant superbugs, study finds
Beach Bums project looked at surfers' faeces and found they are three times more likely to carry drug-resistant E coli bacteria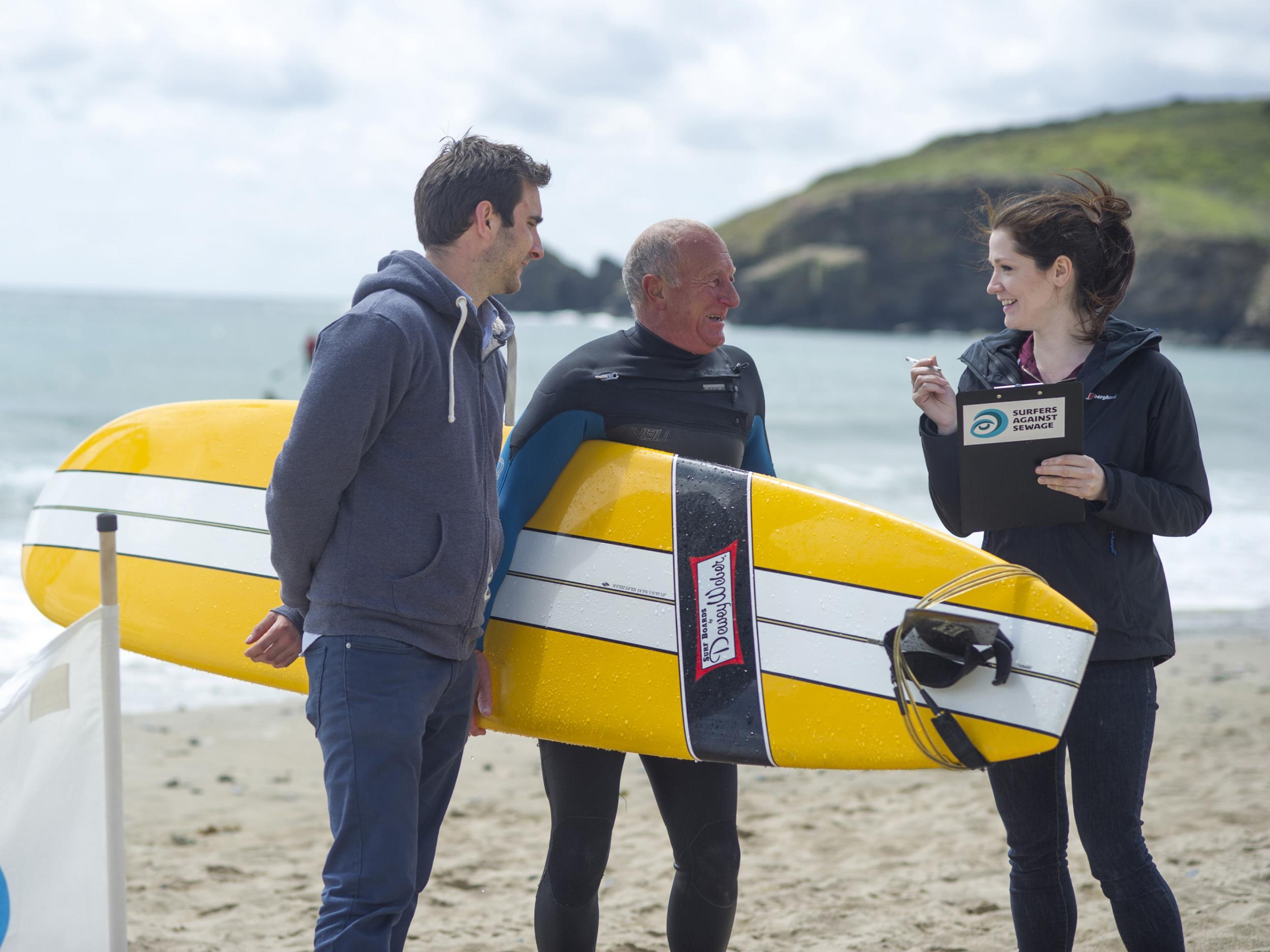 UK surfers are around three times more likely to be harbouring antibiotic resistant superbugs, which could cause serious untreatable infections, a study has found.
Researchers from the University of Exeter said surfers swallow ten times more seawater than swimmers and bacteria from sewage runoff can get into the body, despite coastal cleanliness improvements.
Worryingly, surfers were also much more likely to be carrying bacteria which are able to pass on resistance DNA to other bugs in the body.
In pictures: Dog surfing championships in California
Show all 15
"This research is the first of its kind to identify an association between surfing and gut colonisation by antibiotic resistant bacteria," said Dr Anne Leonard, of the University of Exeter Medical School, who led the research.
The increasing prevalence of drug resistance in bacteria has led to England's chief medical officer, Professor Dame Sally Davies, to warn of an approaching "post-antibiotic apocalypse".
Modern surgery relies on antibiotics being able to effectively treat infections that may occur after patients have been under the knife.
But bacteria are increasingly evolving to tolerate or neutralise even our most potent treatments, so-called "last resorts" like Colistin.
Resistance is spreading in part because of inappropriate use in healthcare, such as antibiotics being taken for viral infections – where they have no effect – and the veterinary medicine, with antibiotics mixed into animal feed preventatively.
But the team at Exeter established the Beach Bums project to focus on environmental sources of spreading resistance.
"We urgently need to know more about how humans are exposed to these bacteria and how they colonise our guts," adds Dr Leonard.
The team took faecal samples from 273 people, with half of the participants being regular surfers and tested the resistance of their gut bacteria to key clinical antibiotic, cefotaxime.
It found nine per cent of surfers were harbouring an antibiotic resistant form of the E coli bacteria, compared to just three per cent of non-surfers.
Professor Colin Garner, chief executive and founder of Antibiotic Research UK, the world's only charity set-up to specifically combat antibiotic resistance, said this was a "pioneering finding".
He warned that antibiotics leach into the environment from farms, sewage and other means and, in some areas, environmental samples "have higher antibiotic concentrations than patients being administered antibiotics".
"Research into new medicines to replace our archaic antibiotics has stagnated and unless new treatments are found, this could be potentially devastating for human health," Professor Garners added.
"We know very little about the spread of antibiotic resistant bacteria and resistance genes between our environment, farm animals, wild animals and humans.
"This research helps us understand better the movement of resistant bacteria in surfers," he said, but the next step should be testing if surfers and those in close contact with them are at greater risk of serious infection.
Science and policy officer at campaign group Surfers Against Sewage, David Smith, said: "While this research highlights an emerging threat to surfers and bodyboarders in the UK it should not prevent people from heading to our coasts.
"Recognising coastal waters as a pathway for antibiotic resistance can allow policy makers to make changes to protect water users and the wider public from the threat of antibiotic resistance.
"We would always recommend water users check the Safer Seas Service before heading to the sea to avoid any pollution incidents and ensure the best possible experience in the UK's coastal waters."
A Department for Environment, Food and Rural Affairs spokesperson said: "The UK has an AMR strategy to ensure appropriate action is taken and we already have achieved positive results in this area.
"We welcome this research in advancing insights into the issue, and recognise the continuing efforts by British scientists and the Research Councils to further this knowledge."
Join our commenting forum
Join thought-provoking conversations, follow other Independent readers and see their replies