Record number of students accepted onto medicine courses, Ucas data shows
Nursing applications also rise to highest level since bursaries scrapped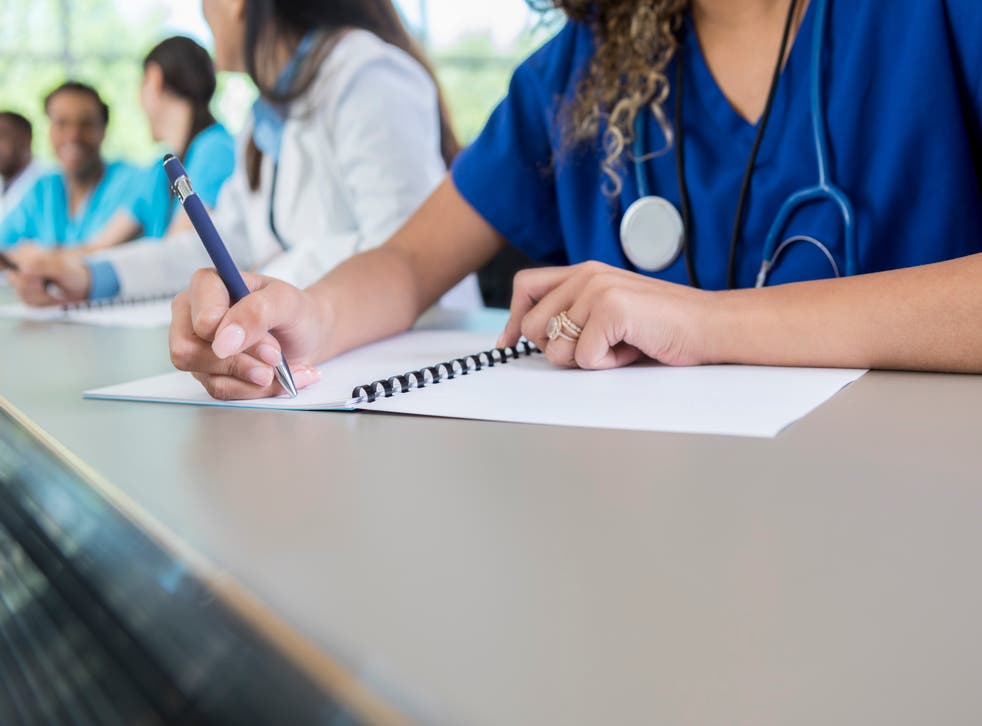 A record number of students were accepted onto medicine courses last year amid the coronavirus pandemic, according to the universities admissions body.
A total of 10,625 people were accepted to study medicine at UK universities in 2020, Ucas data shows.
The number of students accepted onto medicine courses has risen by more than one third since 2017 - when 7,750 were accepted.
The increase comes against the backdrop of an expansion of medical places over the past few years, the admissions body said.
In October, a new study warned the NHS faced an imminent staffing crisis in the wake of the coronavirus pandemic due to a shortage of doctors. 
Importing doctors from abroad would be "essential" over the next decade to meet rising demand from an ageing population, a report from the Institute of Economic Affairs, a free-market think thank, said.
According to Ucas data, the demand for nursing places has shot back up to above 60,000 for the first time since the government scrapped bursaries in 2017, requiring nurses to pay full tuition fees.
The number of yearly nursing applicants had dropped to under 55,000 between 2017 and 2019, having not dipped below 60,000 for years.
A total of 62,920 applicants made a nursing choice in 2020. While this figure was around the same level as 2011, acceptances onto courses were 57 per cent higher, Ucas said.
Clare Marchant, the chief executive of Ucas, said it was "pleasing" to see students "inspired by the work of the NHS", with more "mature applications and 18-year-olds applying for nursing".
In 2019, Boris Johnson said all nursing courses on students from September 2020 would receive a £5,000 a year grant, with additional payments of up to £3,000 are available for students in regions or specialisms struggling to recruit.
Before the coronavirus pandemic, the NHS had a shortage of around 40,000 nurses.
In 2019, the prime minister pledged 50,000 more nurses for the NHS by 2024 - but admitted only 31,000 would be completely new recruits, with the rest persuaded to remain in the workforce.
Register for free to continue reading
Registration is a free and easy way to support our truly independent journalism
By registering, you will also enjoy limited access to Premium articles, exclusive newsletters, commenting, and virtual events with our leading journalists
Already have an account? sign in
Register for free to continue reading
Registration is a free and easy way to support our truly independent journalism
By registering, you will also enjoy limited access to Premium articles, exclusive newsletters, commenting, and virtual events with our leading journalists
Already have an account? sign in
Join our new commenting forum
Join thought-provoking conversations, follow other Independent readers and see their replies