Woman dies from 'flesh-eating' infection after injuring her wrist in sex game
Necrotising fasciitis can lead to serious complications such as sepsis, organ failure and death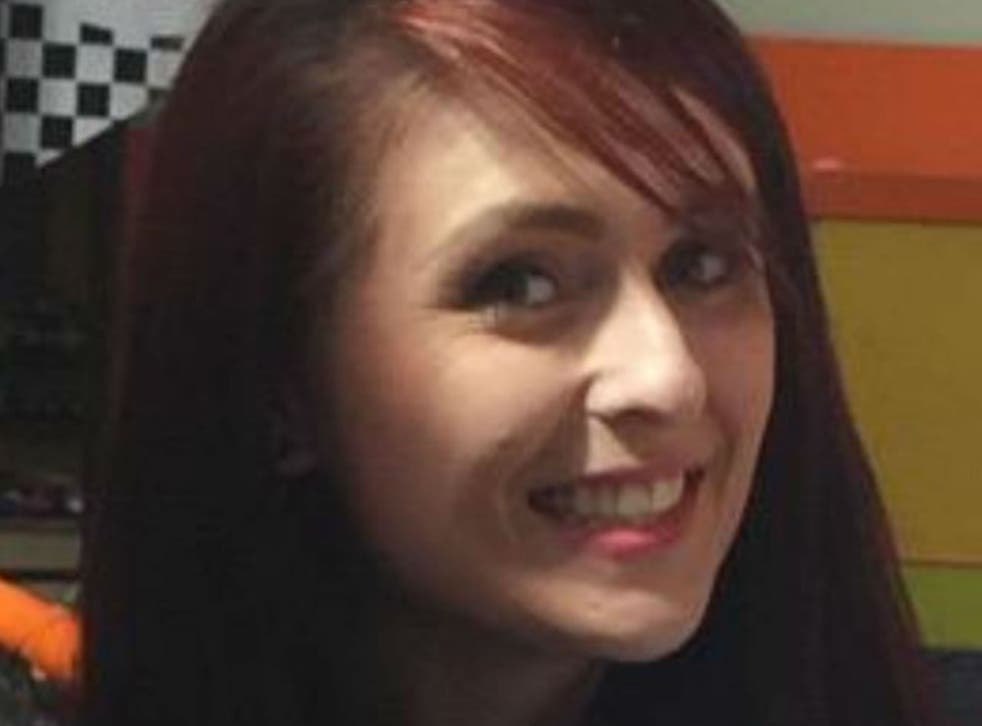 A young mother who injured her wrist while having sex with her partner died after she developed a rare 'flesh-eating' tissue infection, an inquest has heard.
Care assistant Katie Widdowson, 24, is believed to have suffered a minor injury while being restrained as part of a consensual sex game with her boyfriend Dean Smith.
When her wrist began to cause her extreme pain that evening, she went to A&E at her local hospital, where doctors told her she had sprained her wrist and sent sent her home with painkillers.
But by the next day, blisters, sores and black patches of dead skin had spread up her arm, which she could no longer move.
Ms Widdowson, who had a young son, was rushed to Heartlands hospital in Birmingham, but suffered a heart attack in the ambulance and was pronounced dead shortly after arriving in hospital.
Birmingham Coroner's Court heard she had developed necrotising fasciitis, which can spread quickly and lead to complications such as sepsis, organ failure and death.
The infection is sometimes called 'flesh-eating' as it causes tissues under the skin and around the muscles to die. This tissue damage is in fact caused by the release of toxins.
Mr Smith, a 25-year-old chef who lived with Ms Widdowson and had been going out with her for five and a half years, told the inquest he had tied her up at around 6am on 1 January after they had returned from a New Year's Eve party.
UK news in pictures

Show all 50
Patricia Widdowson, Katie's mother, said the pair were "a loving couple and it's nobody else's business what they did behind closed doors," reported The Mirror.
Her daughter sent a picture of her injured arm to Mr Smith later on New Year's Day and went to hospital just before midnight. But by 2 January, her arm "looked horrific", she said.
Patricia, 54, said there were three events that could have caused trauma to Katie's wrist: the sex game, falling on the stairs leading up to the flat in Castle Vale, north west of Birmingham, or a scratch caused by playing with her baby in the garden.
She said when she first went to Good Hope hospital in Sutton Coldfield, "the pain was going all the way from her wrist to her left breast". The hospital has said they will release a statement about the case "after we have spoken to the relevant people involved".
Join our new commenting forum
Join thought-provoking conversations, follow other Independent readers and see their replies