It could happen to anyone – the banker's son who went from a £2m home to homelessness
Ben Wardlaw enjoyed an upbringing of affluence and privilege. But he discovered that this cannot always defend young people against a life on the streets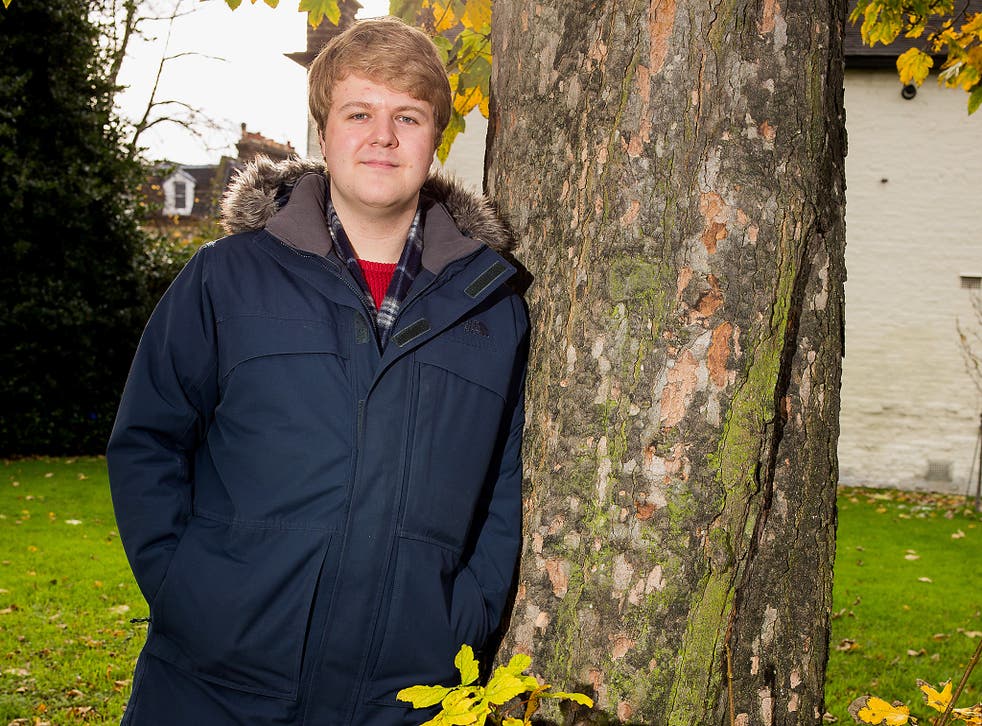 He didn't grow up in one of London's £1m homes. For Ben Wardlaw, it was more like £2 or £3m, a five-bed Victorian terrace in west London. Father was a banker. Mother was a school governor.
Education meant private schools, including, briefly, Rugby, alma mater to MPs, baronets and viscounts, and to prime minister Neville Chamberlain.
He loved sailing. He was going to be a naval architect, "building and creating yachts". He certainly wasn't going to be homeless.
"The homeless," says Ben. "They weren't me. They were street sleepers, drug addicts, booze hounds. Aged 17, I deemed them human detritus, whom no one wanted to help or engage with."
But aged 17, just started in the upper sixth, he began to have serious problems with his mental health, the anger issues he was suffering causing serious tensions with his parents.
If now, at the age of 22, Ben can talk with authority about who the homeless really are, that's because all his privilege, all his education could do nothing to stop this banker's son becoming homeless himself.
Because in August 2013, when he was 19, the mental illness, the aggression that a loving family had been struggling to cope with, became too much.
Ben had a younger sister. One younger brother was 15, the other just nine.
"I was a threat," Ben explains, with no trace of rancour. "My parents had to make the choice between their ideals, and the safety of my sister and brothers. They said 'Look, we can't have you in the house'. It was awful. It sucked for everyone involved."
Ben the banker's son became Ben the sofa surfer, staying first with a grandmother, then a godmother. He slid further into mental illness.
"I was at rock bottom," he says. "You are supposed to come out of those public schools willing and able to take on the world. I felt robbed of that: absolutely isolated, unable to look towards the next day in a positive light, totally stagnant."
No wonder he is so exasperated – and amazed – at his 17-year-old self. "How could I ever have thought those things? How could I ever have been that arrogant, to think 'These aren't human beings; they are just what we don't want, but they stick around anyway'?"
At least now, there is an older, far wiser appreciation of all the forms that homelessness can take.
The causes of homelessness

Show all 7
"They are the invisible homeless," he explains. "Four-fifths of them you will never, ever see. They are not rough sleeping, but in support accommodation, temporary accommodation, or sofa surfing. They have extraordinarily complex issues – mental health, physical health, family and emotional issues.
"These are people at the worst point in their lives."
And they often have no idea where to turn for help. Looking back at when he first started experiencing problems, Ben admits: "I didn't have a clue."
Nor did many of the other young homeless people that he later met: "The absolute vast majority of them didn't have a clue. Until someone decided to stick their neck out and help."
That, at least, is what happens to the lucky ones.
"The ones who aren't lucky," says Ben, "just disappear. I've had girls – and boys – telling me about having sex with someone to get a bed. They might resort to drugs or alcohol to take them away from the horrors they are facing. They can't deal with the fact that they can't sleep in a warm, sheltered place.
"They could die and no one would notice."
He was, he tells you, one of the lucky ones. Someone did decide to stick their neck out and help.
"My godmother drove me from Berkshire to London one Monday morning and I presented myself to mental health services round the back of Charing Cross Hospital in Fulham. They referred me to A and E to wait for the crisis psychiatric care team to assess me."
It was a very long wait – almost too long.
"By the time I saw them, got them to write a letter to my local council explaining my condition, and then got to the council offices it was 4pm. The first thing the receptionist said to me was 'Really? It's 4 o'clock. Did you really have to wait so long before turning up?'"
Many others, confidence destroyed, self-esteem battered, might have given up at the reception desk.
Ben persisted and had the good fortune to get to James, a council worker who was willing to stay after closing time to assess his needs.
By April 2014 he was in the care of Centrepoint, the charity for homeless young people. His experiences, he said, had taught him the need for the Young and Homeless helpline that Centrepoint is now trying to set up, with the help of The Independent and its Christmas charity appeal.
It might not solve the homelessness crisis on its own, says Ben, but such a helpline would mean fewer young people become the "unlucky ones", and many more find someone willing to stick their neck out.
"Just having someone there to back you," he says. "Someone in your corner, an advocate, to tell you 'I'm with you, we are going to get through this': you would be amazed at how important that is, just in terms of getting your confidence back.
"And what a helpline might do, is ensure that those people who do need help, get that help and aren't rebuffed by the receptionist who wants to go home."
He adds, after some thought: "I would say it would save lives. [Some studies have shown], if you are homeless, you are 10 times more likely to die earlier. So there is a very real proportion of those young people who aren't being helped who will, sadly, die prematurely. With a helpline, that will, hopefully, decrease."
During his seven-month stay at Centrepoint's west London facility, Ben decided "to become a bit of a yes man, to soak up everything they had to offer."
They had a lot to offer. It "snowballed" from psychotherapy, to standing for election and becoming chairman of Centrepoint Parliament, which gives a voice to young homeless people. He played tennis with Tim Henman when he announced a partnership with Centrepoint; he attended the Downton Abbey fundraising ball.
"Hope returns. You are doing all this amazing stuff. You realise that there is a life to look forward to."
Ben is living independently now, in a studio flat. His relationship with his parents is "trending in the right direction." He has worked for PR firms, is in the process of launching his own business, and is a sergeant instructor in the Army Cadet Force.
The desire to design yachts for the wealthy may have gone. But it seems to have been replaced by something else: a new passion for speaking out on behalf of the people he once disdained, but later joined.
As he prepares say goodbye, he is determined to stress just one more thing, something that five years ago a 17-year-old boy in a multimillion pound house would have scoffed at.
"It's really important," he urges, "That homeless people aren't written off."
Then comes the wry acknowledgement: "Centrepoint put me back on track. Yes, it was a different track to the one before, but I'm so much happier on this railway."
Register for free to continue reading
Registration is a free and easy way to support our truly independent journalism
By registering, you will also enjoy limited access to Premium articles, exclusive newsletters, commenting, and virtual events with our leading journalists
Already have an account? sign in
Register for free to continue reading
Registration is a free and easy way to support our truly independent journalism
By registering, you will also enjoy limited access to Premium articles, exclusive newsletters, commenting, and virtual events with our leading journalists
Already have an account? sign in