From homeless pregnant teenager to working at a world leading law firm
When she first found out she was pregnant, Claudette Shay was 18, frightened and homeless. With Centrepoint's help she went on to work at one of the world's leading law firms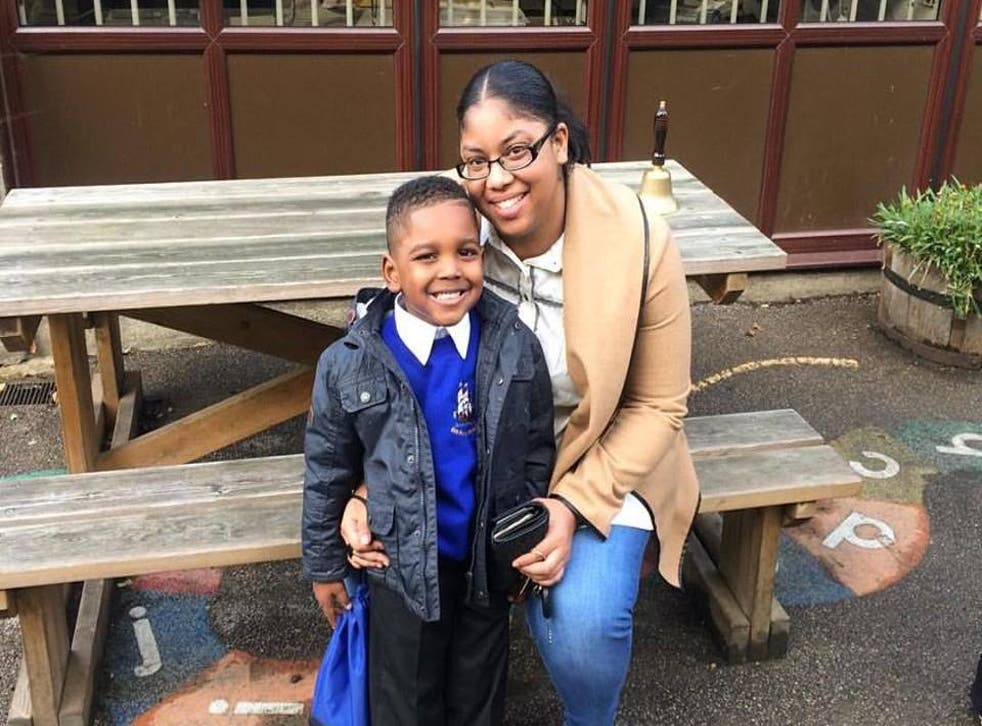 Before she worked at one of the world's leading law firms, Claudette Shay was a frightened homeless teenager who had just found out she was pregnant.
She was 18, and living in a woman's refuge in south-east London, where she had been placed by her local authority after she left home at 16, unable to live with her mother any longer.
She was working in Primark, feeling fortunate to have not had to spend any time on the streets but often "really alone".
When she discovered she was pregnant to her long-term boyfriend, she was scared about the circumstances into which she was bringing her child.
She said: "I was happy, but I was terrified, I didn't know what I was doing or where I would be living when I had my baby. I just wanted to be a good mum. I didn't want him to have the same life I'd had.
"We couldn't stay at the refuge, it wasn't allowed, and it could feel like a prison anyway. I didn't know what would happen to us."
At that time in March 2010, she says it seemed impossible that less than three years later she would be working for leading US law firm Latham and Watkins, in its offices in Bishopsgate in the City of London.
Even more remarkable, she says, was that it came after she had dropped out of college without finishing her A-levels as she struggled to cope with being homeless.
But her life began to turn around after she was referred to youth homelessness charity Centrepoint.
The causes of homelessness

Show all 7
They moved her into specialist mother and baby accommodation in Lewisham, south east London in summer 2010 when she was seven months pregnant.
After her son was born in Lewisham Hospital, she brought him up in a shared flat with two other young mothers, while getting support from Centrepoint staff there.
The birth was the trigger for a much-improved relationship with her mother, who came to see her the day her son was born.
Claudette was keen to keep moving forward, and when her son was 18 months old, she joined Centrepoint's Workwise scheme – one of the skills programmes that will be funded through our Young and Homeless Helpline appeal.
It offers workshops, one-to-one support and work experience opportunities for young people in the charity's accommodation to find work and move on in their lives.
Having impressed on the course, starting in August 2012, aged 20, she worked in a paid placement for six months as an accounting assistant and six months as a library technician for Latham and Watkins.
She earned enough to move into her own privately-rented flat in Bermondsey, south London. Her son went to nursery.
Her experience with the law firm impressed bosses at GSM London Greenwich campus, a university degree provider, to the extent that she was offered a place despite not having the A-levels normally required to do a degree.
After graduating with a degree in Human Resources Management in August last year, now, aged 24, she is looking for full-time work and still living in her flat with her son, now six.
She said: "When you come from where I had, a lot of people can write you off and judge you. I wanted to give a better life to my son.
"But things were tough because I hadn't finished college, I didn't have good qualifications, it was hard to imagine getting a good opportunity anywhere.
"So getting that opportunity through Latham and Watkins and Centrepoint was so important."
Claudette said she was delighted the Workwise skills programme would "help transform more lives" by also benefiting from the Young and Homeless Helpline appeal funding.
Our charity appeal has raised more than £3m to launch the UK's first helpline for 16 to 25-year-olds who are homeless or at risk of homelessness.
Because of the incredible amount raised, money can now also be spent on programmes providing Centrepoint young people with the skills they need to get back into employment or education.
It comes as the charity is expanding the programme by setting up apprenticeship opportunities where young people come out with recognised qualifications.
Sally Orlopp, Director of Skills and Employability at Centrepoint, said: It's about creating a pathway for young people. Wherever you are, when you come into Centrepoint, we can take you on that journey to job and career."
Register for free to continue reading
Registration is a free and easy way to support our truly independent journalism
By registering, you will also enjoy limited access to Premium articles, exclusive newsletters, commenting, and virtual events with our leading journalists
Already have an account? sign in
Register for free to continue reading
Registration is a free and easy way to support our truly independent journalism
By registering, you will also enjoy limited access to Premium articles, exclusive newsletters, commenting, and virtual events with our leading journalists
Already have an account? sign in
Join our new commenting forum
Join thought-provoking conversations, follow other Independent readers and see their replies