The Independent's journalism is supported by our readers. When you purchase through links on our site, we may earn commission.
Diners at Chiltern Firehouse and 500 other restaurants raise thousands of pounds for the homeless helpline
Charity scheme involved diners paying an extra pound in everywhere from Chiltern Firehouse to the local gastropub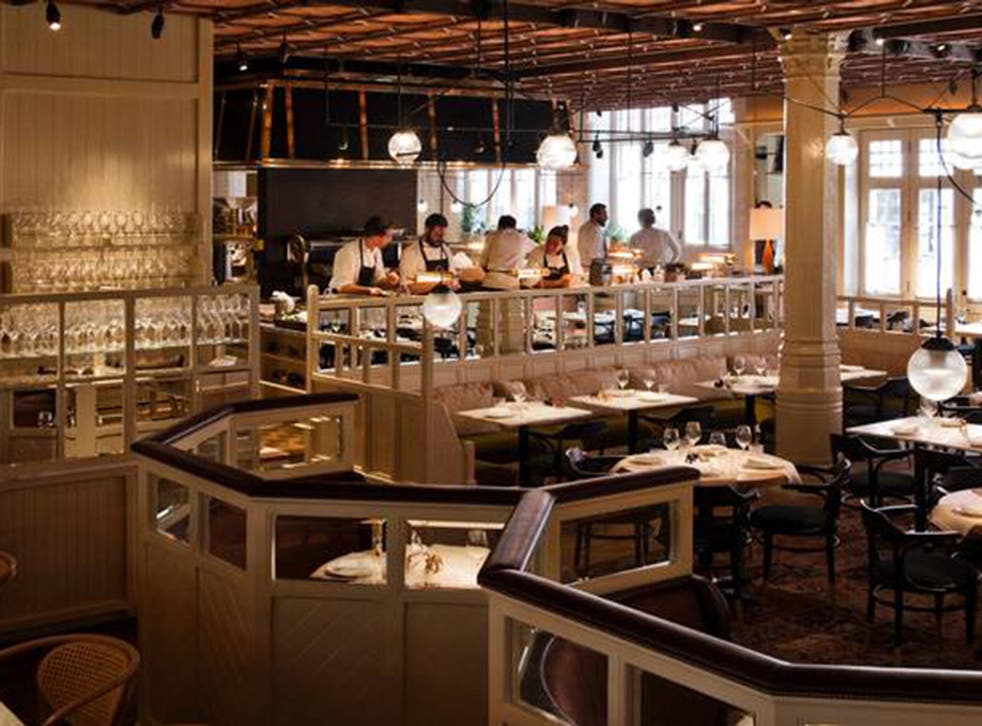 A campaign across London's restaurants raised more than £60,000 for The Independent and Centrepoint's Young and Homeless Helpline appeal.
The initiative was organised for a number of charities by StreetSmart, a campaign which raises funds from the capital's diners to help the homeless.
Throughout November and December, a pound was added to the bill in more than 500 restaurants and gastropubs, including Chiltern Firehouse, The River Cafe and Polpo as well as the restaurants at Selfridges, Fortnum & Mason and Harvey Nichols.
"We see a growing number of young people need emergency accommodation at a time when there are fewer hostel spaces," said Glenn Pougnet, StreetSmart's director.
"As a result they can end up sofa-surfing, in squats, sharing overcrowded rooms or even riding night buses. StreetSmart hopes Centrepoint's dedicated helpline will be a step forward in reducing the number of young people ending up in crisis."
This year the most money was raised by Fortnum & Mason, followed by the MEATliquor group. Of the Centrepoint donation, £40,000 was provided by Selfridges customers.
"We have been a supporter of StreetSmart for years," said Yiannis Papoutsis, co-founder of MEATliquor. "It's important for us to know that the money raised gets to people who need it."
The causes of homelessness

Show all 7
StreetSmart was founded in 1998, and since then its annual campaign has raised more than £8.4m in total, helping hundreds of people back to independence and employment. The charity is sponsored by Deutsche Bank, who pay its running costs and ensure that all money raised goes directly to the causes.
In addition to The Independent's Centrepoint appeal, money raised from the campaign will go to 30 grassroots charities across the capital.
"We find restaurants and diners are keen to give when they know that every penny of their donation is going to help those in need," added Pougnet. The support of Deutsche Bank over the past 11 years has ensured we can deliver on that."
The Independent's Young and Homeless Appeal has raised more than £2m for Centrepoint to launch a new Helpline for young people. It was launched in response to a call for action by Centrepoint's patron, the Duke of Cambridge.
Nearly 150,000 young people contact the government every year because they are homeless or about to become homeless. As well as housing support, the new helpline – in partnership with youth charity The Mix – will offer advice on everything from interview skills and budgeting to family issues.
"It's amazing that StreetSmart has decided to support the Young & Homeless appeal with one of their largest-ever donations," says Nick Connolly, Head of Corporate Development at Centrepoint. StreetSmart offers Londoners a simple way to make a real difference to local people through local businesses. We hope more restaurants sign up to the scheme next Christmas so that even more young and disadvantaged people can benefit."
Register for free to continue reading
Registration is a free and easy way to support our truly independent journalism
By registering, you will also enjoy limited access to Premium articles, exclusive newsletters, commenting, and virtual events with our leading journalists
Already have an account? sign in
Register for free to continue reading
Registration is a free and easy way to support our truly independent journalism
By registering, you will also enjoy limited access to Premium articles, exclusive newsletters, commenting, and virtual events with our leading journalists
Already have an account? sign in
Join our new commenting forum
Join thought-provoking conversations, follow other Independent readers and see their replies