i Editor's Letter: Hello "Blue Monday"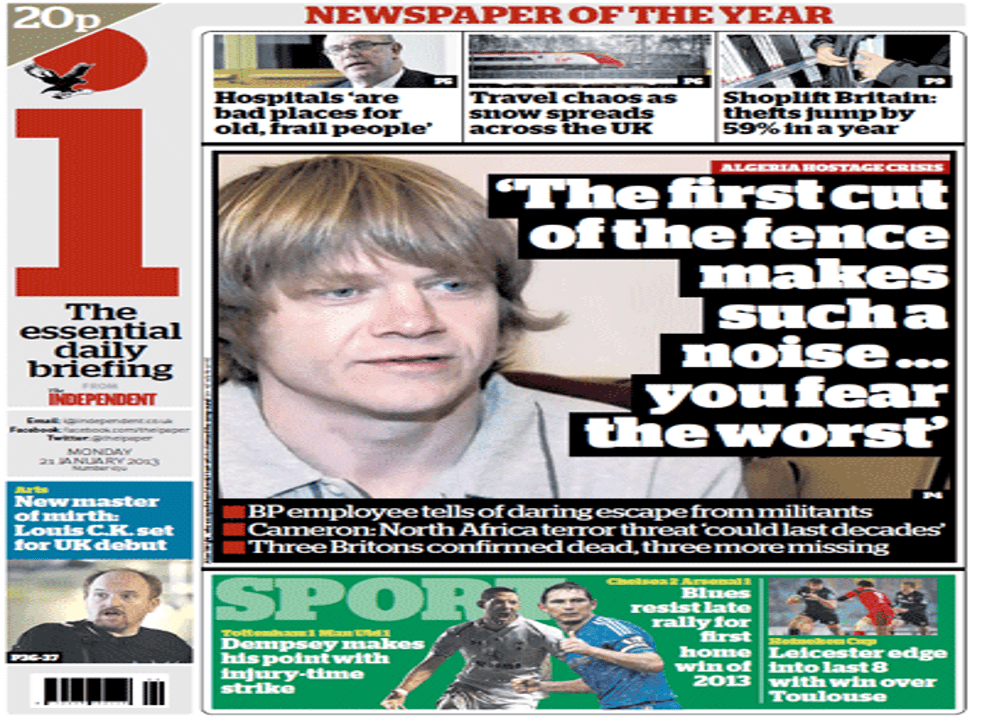 "Blue Monday" is a fine example of pseudo-science subverted by marketers to create the concept of the most depressing day of the year, the third Monday in January. Why? So that we can be sold remedies for "the blues": sunny holidays and chocolate to name two.
Ignore the details of the bizarre 2005 "equation" created by Cliff Arnall. Suffice to say it involves weather, debt, time since Christmas, time since breaking New Year's resolutions, low motivational levels and feeling a need to take action. To which I would add length of daylight hours.
Genuine depression is a huge, complex subject that is far too serious for this column today, but when "they" talk of the "most depressing day of the year" we think we understand, notwithstanding life-changing negatives happening on other days: bereavement, redundancy etc. It is human to not want to feel alone in our experiences. It somehow makes us more secure to believe others are feeling miserable too.
The humdrum reality of adult life conquers that childish obliviousness to the import of the seasons. How many thousands of children woke up over the past few days and screamed "Yay, snow!" as parents moaned about the inevitable ensuing practical hassle? Children don't care about travel nightmares, depleted offices, mess and bills, they just want to get out there and play in the wondrous stuff. No school!
So, indulge in retail therapy today if it helps, but why not try a simple pleasure: playing in the snow, or reconnecting with a long lost friend, as I did at the weekend (hi, Nat!).
Suddenly that long, "dry" January (2.5lb lost and counting, since you ask) can take on new optimism rooted in rediscovering past joys and future possibilities. Plus, Mr Arnall invented a Happy Monday (with Wall's sausages). It's in June!
Join our new commenting forum
Join thought-provoking conversations, follow other Independent readers and see their replies