Raise taxes on the rich to tackle inequality, IMF says
'Our research shows that marginal tax rates can be raised without sacrificing economic growth', fund's chief says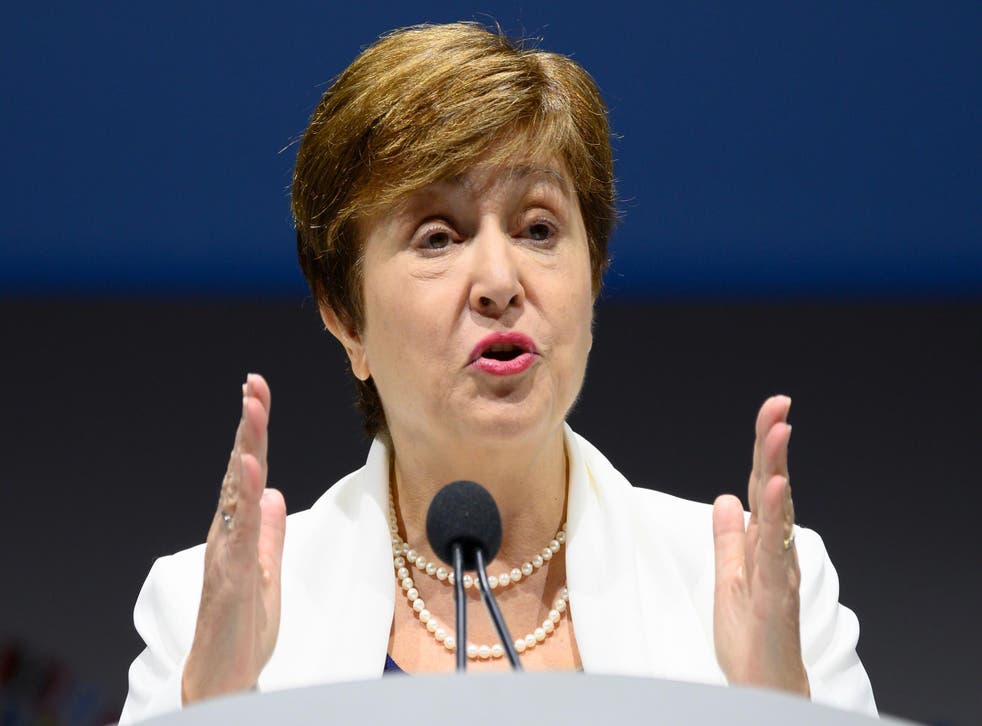 Increasing the taxes on the rich can help tackle inequality while having little to no impact on the economic growth of a nation, the chief of the IMF has said in a rebuttal to the trickle-down economics favoured by the likes of Donald Trump and Boris Johnson.
Both the US president and the British prime minister have previously advocated for tax cuts for the richest to stimulate the economy – with Mr Johnson later backtracking on this approach in the 2019 election when a pledge to ease the tax burden on the wealthiest remained absent from the party's manifesto.
However the International Monetary Fund's managing director Kristalina Georgieva has said in a blog post that "progressive taxation" was required to fix the financial inequality that has steadily seen wealth accumulated by the world's richest.
She added the money could then be reinvested in supporting less advantaged communities, while new technologies could limit corruption and increase the cash available to governments.
Ms Georgieva wrote: "Progressive taxation is a key component of effective fiscal policy. At the top of the income distribution, our research shows that marginal tax rates can be raised without sacrificing economic growth.
World news in pictures

Show all 50
"Utilising digital tools in tax collection can also be part of a comprehensive strategy to boost domestic revenue. Reducing corruption can both improve collection and increase trust in government.
"Most importantly, these strategies can secure the necessary resources to invest in expanding opportunities for communities and individuals that have been falling behind".
It comes as the IMF shifts its attention away from the tax-cutting advice of previous years, spurred on by weak economic growth across the planet and the emergence of greater concentrations of wealth.
Last year an Oxfam study revealed the world's richest 26 people – a group including Amazon boss Jeff Bezos and Facebook's Mark Zuckerberg – owned as much as the poorest 3.8 billion people on the planet.
The Bulgarian economist went on to advocate for gender budgeting to tackle inequalities between women and men.
She added: "While many countries recognise the need for gender equality and women's empowerment, governments can use gender budgeting to structure spending and taxation in ways to advance gender equality even further—increasing women's participation in the work force and, in turn, boosting growth and stability."
Register for free to continue reading
Registration is a free and easy way to support our truly independent journalism
By registering, you will also enjoy limited access to Premium articles, exclusive newsletters, commenting, and virtual events with our leading journalists
Already have an account? sign in
Register for free to continue reading
Registration is a free and easy way to support our truly independent journalism
By registering, you will also enjoy limited access to Premium articles, exclusive newsletters, commenting, and virtual events with our leading journalists
Already have an account? sign in
Join our new commenting forum
Join thought-provoking conversations, follow other Independent readers and see their replies