This monolithic home in Melbourne is made entirely out of granite
The three-storey residence, located in the trendy suburb of Armadale, features an outdoor shower, Japanese garden and basement gym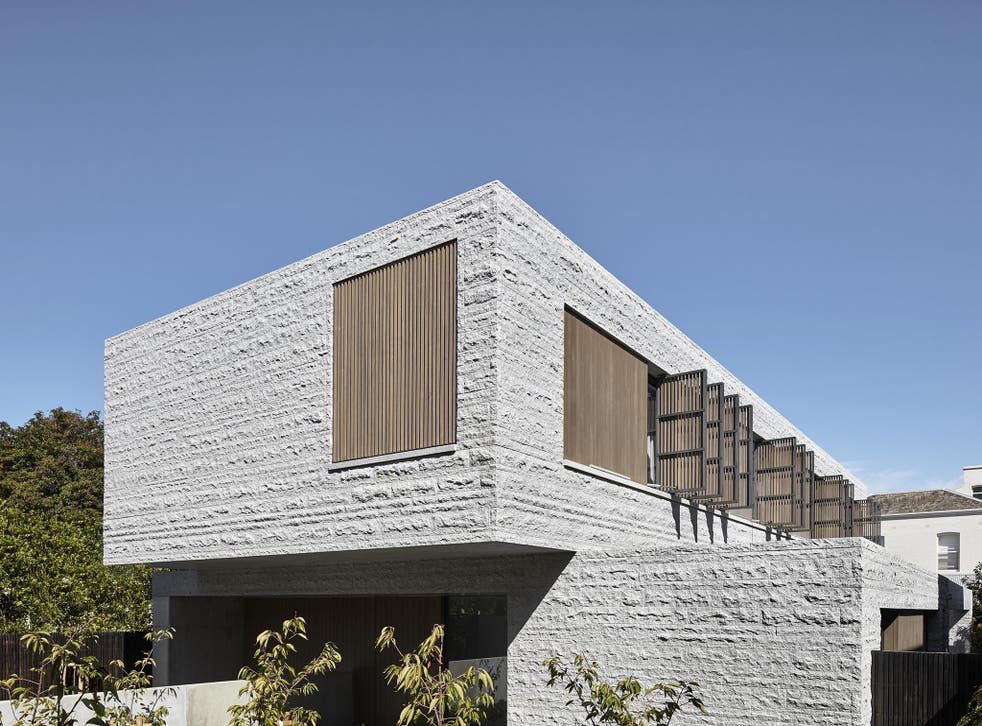 Despite trends in recent years favouring barely-there structures – see-through buildings that have little material on the facade – material appears to be making a comeback in architecture. British architect David Adjaye recently revealed plans for a 66-storey concrete skyscraper in New York, while Rojikind Arquitectos completed work on a monolith-like home for the Boca del Rio philharmonic orchestra in Mexico.
This textured granite home in Melbourne, Australia, demonstrates how exposed material builds can be beautiful. The Armadale Residence was designed by B.E Architecture for a couple who wanted to downsize from the family home they shared with their now grown-up children into a more compact, but flexible space.
The outside "skin" is made of 260 tons of granite, textured to allow the sun to bring the building "to life" as light moves over stone ridges and grooves during the day, making it appear to be moving. The architects described the desire to create a building that was strong, but sat quietly in its surroundings.
Three types of granite were used to create both the exterior and finishes on the interior – creating a flow to the home that unifies the outside and inside spaces. A custom bath and basin were built from solid blocks of stone to create a feeling of integration.
The Armadale House, Melbourne

Show all 10
Despite the hard, brutal exterior, the internal spaces are light and open, as rooms run out into the ground-level Japanese garden and a roof garden connected to the master bedroom on the first floor.
"We wanted to really go into detail with the landscaping for the house" says the firm. "The clients wanted diverse planted outlooks and terraces – but without the maintenance of a full lawn, we knew that we would need to apply a holistic approach."
Behind the privacy fence, giving little away to the street, a grove of Mount Fuji cherry trees and rosemary greet visitors to the site. The kitchen and other living spaces direct sightlines to low maintenance plantings on the terrace.
Join our new commenting forum
Join thought-provoking conversations, follow other Independent readers and see their replies