Israel slashes millions from UN budget to finance Jewish museums after Hebron declared world heritage site
The decision was taken after a Unesco vote designated the West Bank city of Hebron an endangered Palestinian world heritage site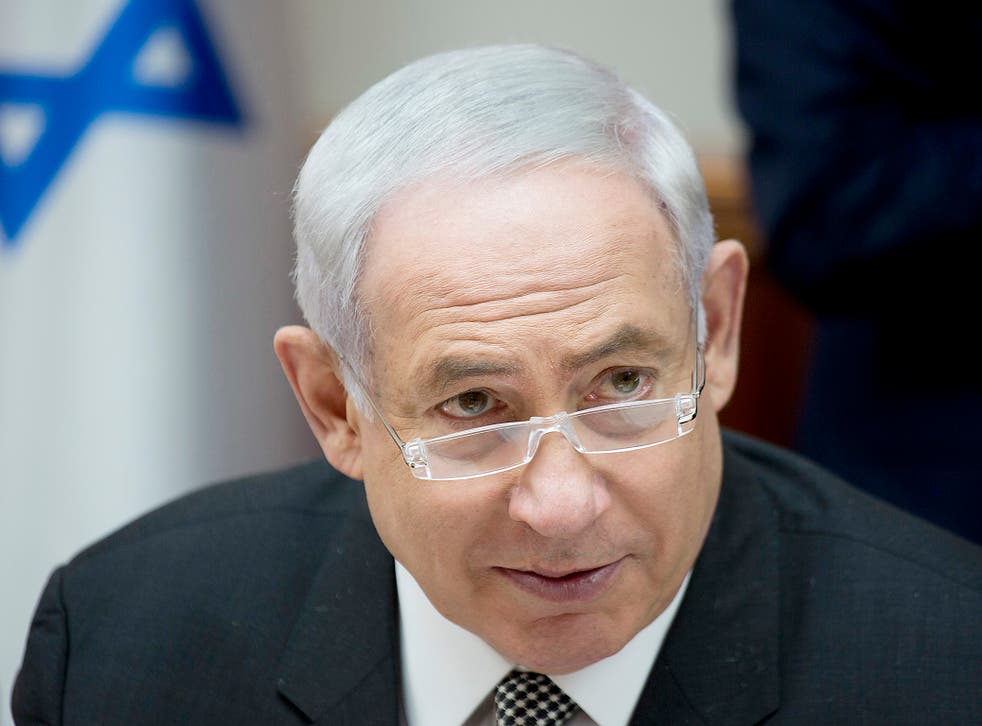 Benjamin Netanyahu, the Israeli prime minister, has reduced the United Nations (UN) membership fees that his country contributes by $10m (£7.75m).
His decision comes after the United Nations Educational, Scientific, Cultural Organization (UNESCO) decided to list the Old City of Hebron in the West Bank as an endangered Palestinian world heritage site - a move that prompted anger in Israel.
As a result the country will now pay will pay $1.7m (£1.3m) to the UN out of a planned commitment of $11.7m (£9.07m) , according to the Times of Israel.
Instead, the money will go to heritage projects slated for Hebron and Kiryat Arba.
The decision was taken after a Unesco vote designated the West Bank city of Hebron an endangered Palestinian world heritage site. A resolution was passed to put them on a register of sites believed "in danger".
Praising the decision, the Palestinian foreign ministry said Hebron was celebrated "as part of world heritage, a value that transcends geography, religion, politics, and ideology."
It added: "This vote celebrated facts and rejected the shameless high-profile political bullying and attempts at extortion."
Israel reacted with anger at Unesco's decision, saying the prime minister was "determined to present to the whole world the historical truth and the thousands of years of deep Jewish roots in Hebron."
Mr Netanyahu himself, said the motion to declare the Old City of Hebron, home to the Tomb of the Patriarchs and revered as the biblical burial place of the Jewish patriarchs and matriarchs, was "delusional". He vowed to protect the site.
Trump: Israelis and Palestinians are 'reaching for peace'
Israeli Education Minister Naftali Bennett, who heads Israel's Unesco committee, said: "The Jewish connection to Hebron goes back thousands of years. Hebron, the birthplace of King David's kingdom, and the Tomb of the Patriarchs, the first Jewish purchase in Israel and resting place of our forefathers - are our people's oldest heritage sites."
Mr Bennett also called the UN agency a "political tool".
World news in pictures

Show all 50
The Tomb of the Patriarchs, also known as the Ibrahimi Mosque is a sacred place for Christians, Muslims and Jews. Many believe it is the burial place of Jacob, Abraham and Isaac. It's considered the second holiest place in Judaism and the fourth in Islam.
This is the latest development in Israel's ongoing rocky relationship with the UN. A security council resolution had demanded an end to Israeli settlement building on land Palestinians were proposing for an independent state, according to Reuters.
This is the fourth cut in funds, withdrawing $10 million since December 2016. In March, the Human Rights Council passed five anti-Israel resolutions. Mr Netanyahu responded by pledging to prune another $2 million.
Donald Trump's administration is also at odds with the United Nations. The US president, who has called the UN an "underperformer", is proposing to cut nearly £14.7bn in contributions.
Join our new commenting forum
Join thought-provoking conversations, follow other Independent readers and see their replies