Celebrity chef Jose Andres 'kicked out of Washington DC party for making Ivanka Trump uncomfortable'
The matter appears to have been settled after Ms Trump reportedly reached out to Mr Andres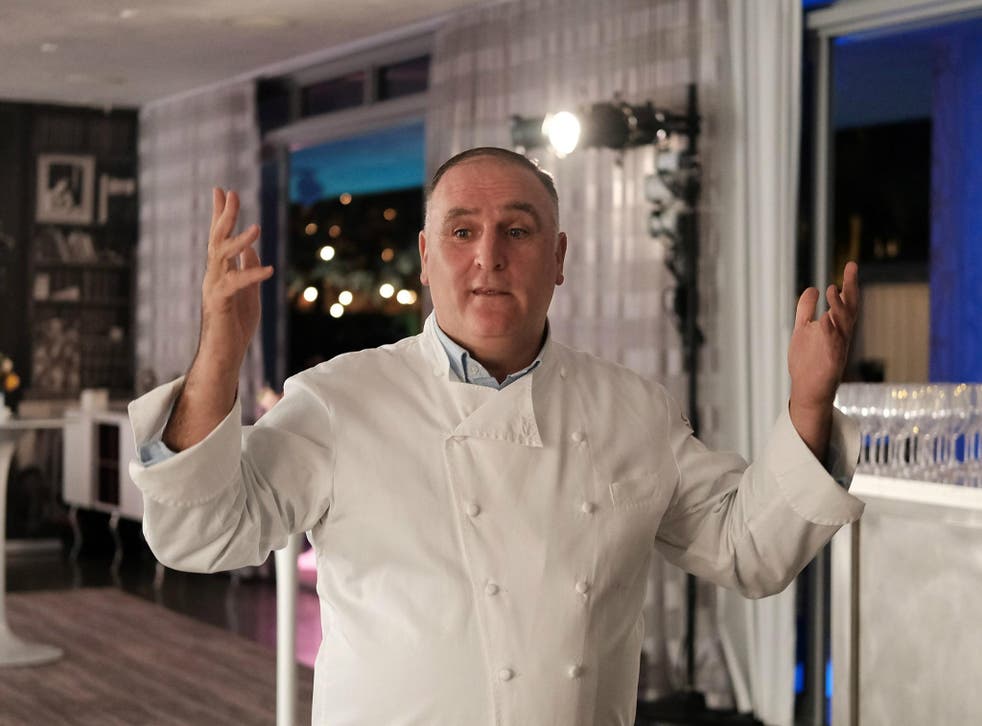 Celebrity chef José Andrés was apparently asked to a leave a Washington DC party – allegedly because his presence made attendee Ivanka Trump "uncomfortable".
Mr Andrés - who was involved in a two-year lawsuit with the Trump Organisation – tweeted about the moment he was "not allow[ed] in" to the after party for the Alfalfa Club dinner, a political roast and party with several prominent politicians that took place earlier in the night.
Mexican ambassador to China Jorge Guajardo even tweeted to confirm Mr Andrés was asked to leave Cafe Milano because "his presence made Ivanka Trump uncomfortable".
According to Mr Guajardo, restaurant owner Franco Nuschesse asked to speak to Mr Andrés outside just after Ms Trump, a senior White House adviser, arrived at the party. He was subsequently not allowed to return inside.
The lawsuit, which was ultimately settled in April 2017, arose out of Mr Andrés' refusal to open a restaurant in the Washington DC Trump hotel because of then-candidate Donald Trump's remarks regarding Mexican immigrants.
Mr Andrés felt they were racist and pulled out of the restaurant deal, prompting a lawsuit from the organisation.
He has also been an ardent activist for immigration reform and better protections for undocumented immigrants since Mr Trump came into office.
In Puerto Rico, ravaged by Hurricane Maria four months ago and still suffering from lack of electricity for 450,000 people, several politicians and residents have criticised not only the federal government's lack of effective relief response but also Mr Trump's visit to the island in the wake of the storm.
But, Mr Andrés has become somewhat of a local hero. As the New York Times reported: "No other single agency — not the Red Cross, the Salvation Army nor any government entity — has fed more people freshly cooked food since the hurricane, or done it in such a nurturing way."
Despite any possible animosity between Ms Trump and Mr Andres, the restaurant issued a statement the morning after that denied the chef was not allowed into the Alfalfa Club's after party because of Ms Trump.
The restaurant noted she had "no role [in] determining event attendees".
Mr Andres had also tweeted that the President's daughter reached out to him following the alleged incident: "I believe now that you personally had nothing to do [with the guest list]...Let's now work on what's important: Immigration reform."
Labour rights activist Saru Jayaraman of the Restaurant Opportunities Centre United told the Washington Post: "In major cities, you're talking about a restaurant workforce that is maybe 75 percent foreign-born, and maybe 30 to 40 percent undocumented."
Later on Sunday, Mr Andres tweeted that he stood by his account of the incident but is "ready to move on" and wanted to talk about immigration reform, tagging the President in his tweet.
Join our new commenting forum
Join thought-provoking conversations, follow other Independent readers and see their replies