California's 'green rush' takes Hmong back to their opium-growing roots
California is home to the largest population of Hmong people in the United States – and many are sowing the seeds of economic growth by cultivating cannabis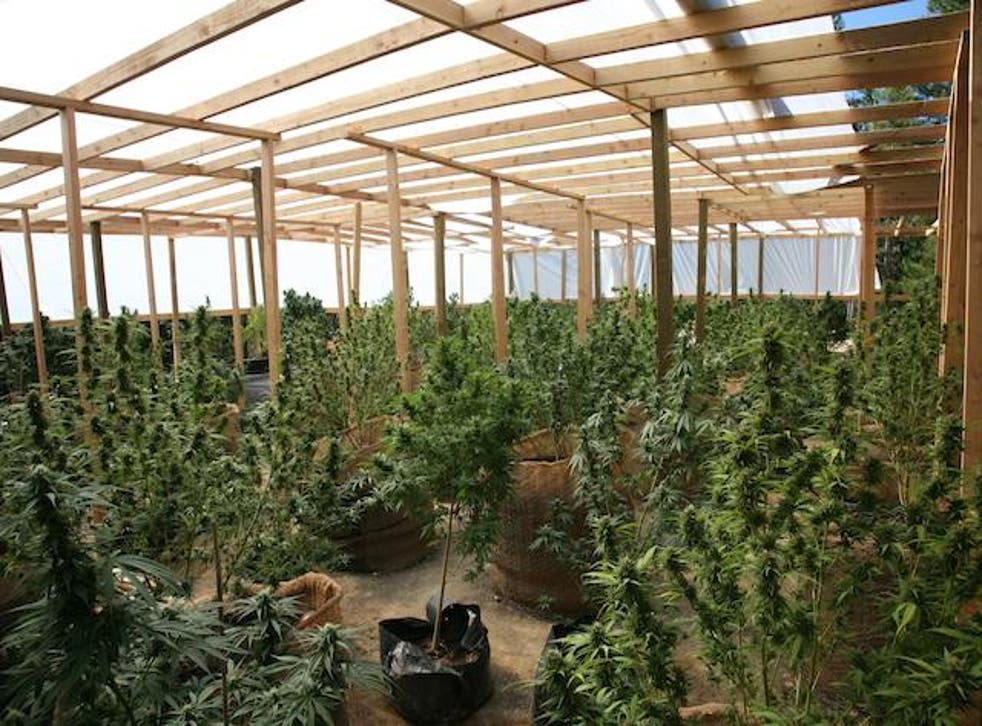 The red and purple opium poppies that his family grew on a mountainside half a world away were filled with an intoxicating, sticky sap that his mother traded for silver coins to feed her children and pay for their escape. Adam Lee smiles at the memory of a childhood in war-torn Laos and voyage to America, where he spent decades adapting to life in big cities.
Now 47 years old, Mr Lee has returned to the mountains – the Trinity Alps of Northern California – and to a career farming a different mind-altering crop for his livelihood: marijuana.
"We've got big dreams," Mr Lee said from a hilltop overlooking his marijuana farm. He is part of a diaspora of about 1,000 ethnic Hmong families who have come to this remote and relatively poor corner of California to grow marijuana.
California is home to the largest population of Hmong in the United States, with nearly 100,000, and most initially settled in the Central Valley. Over the last decade, many have moved north, and others from around the country are migrating to this part of California to take advantage of the growing marijuana trade. They are a small slice of what has become a huge industry across the state. In Trinity County, they are reinvigorating a struggling, rural area that was losing population.
The legalisation of recreational marijuana in November set off a so-called green rush in California, which has been a centre for cannabis-growing for decades. Like the gold miners who scoured the same Northern California hills 150 years ago, marijuana entrepreneurs have come hoping to gain great fortunes.
The Hmong, a hill tribe that fought alongside the Central Intelligence Agency in a covert war against Communist forces in Laos in the 1960s and 1970s, were known for their skills as opium farmers. The trade continues to help finance insurgencies in a part of Southeast Asia known as the Golden Triangle. It is not lost on some Hmong here that they now live in a part of California called the Emerald Triangle, named for the thriving trade in marijuana.
Many in the state see marijuana farming as a commercial opportunity, but for the Hmong, many of whom struggled to assimilate in California in the early years, it is also a chance to return to their farming roots and rural lifestyle.
For some of the older Hmong, who worked as janitors and factory workers when they arrived in America, the bucolic surroundings help soothe the lingering trauma of war and allow them to be among kin and long-lost friends.
"It's the independence of living free – you can live off the land," said You Ping Vang, an ethnic Hmong who was born in the United States and is the founder of Lonestar Trade, a company that sells the marijuana grown here. "This is the life that they left. They love it."
In a county that is more than 85 per cent white, the Hmong are conspicuous. Their assimilation is still a work in progress, residents say. "We've scrambled to figure out how we can incorporate their traditions," said Debbie Miller, the superintendent of the Mountain Valley Unified School District, where 30 of the 280 students are Hmong.
"We've had declining enrolment for a while, and they've brought children to us," Ms. Miller said. "I hope more of them come."
Mai Vue, the founder of Conscious Cannabis Resources, a nonprofit organisation that helps Hmong farmers navigate the growing thicket of regulations applied to marijuana growing, estimates that more than 1,500 Hmong live in Trinity County, which has a population of about 13,000.
"When they first came here eight years ago, they were scared to even go to the grocery store," Ms. Vue said. "I would go, because my husband was white. It was just fear, I think, on both sides. It was: 'This is a small town. Maybe they don't accept us.'"
In neighbouring Siskiyou County, Hmong who are cultivating marijuana sued the sheriff and other officials last year for what they said was voter intimidation.
But in Trinity, Hmong are gaining acceptance. Last year, a Hmong team won a prize in a prestigious local barbecue competition. At the school holiday pageant, the students put on a Hmong fashion show.
In November, Bobbi Chadwick, a farmer, was elected to a seat on the Board of Supervisors under the slogan Unite Trinity, which was understood as a sign of uniting the Hmong and the white population. Ms Chadwick has befriended her Hmong neighbours, organised a banquet and compared slaughtering techniques.
"Six men came to the ranch, and we harvested two hogs and a goat," Ms Chadwick said.
From the jungles and refugee camps of Southeast Asia, the Hmong came to America starting in 1975, during the Communist takeover of Laos and the fall of Saigon. They arrived impoverished, disoriented by the industrialised society they met and, for the most part, undereducated. They scattered around the country in climates that were foreign to tropical hill dwellers, enduring subzero winters in Minnesota and Wisconsin and the baking heat of California's Central Valley summers.
Mark E Pfeifer, a scholar of Southeast Asia and the editor of the Hmong Studies Journal, describes the Hmong as a late-blooming immigrant success story, shedding reliance on government assistance and finding niches in the American economy, like Asian restaurants in Michigan and the flower business in Washington State.
In 2015, the Census Bureau estimated that 285,000 Hmong were in the United States. In an area here called the Trinity Pines, three mountains connected by a network of uneven dirt roads, the older Hmong have regained a lifestyle familiar to them, farming small plots on steep hillsides.
Driving his pickup truck through the Pines, Mr Vang called out the states where his Hmong neighbours migrated from.
"These guys are from Alaska, and they're from Arkansas," Mr. Vang said. "Texas… Minnesota… He's from Wisconsin."
Mr Vang's father, Neng Vang, worked for the CIA as a radio operator in Laos during what is known as the Secret War. He was a lieutenant in the army of Vang Pao, the leader of the Hmong anti-Communist army that worked alongside American military advisers.
"We were scattered around the United States, north, south, east, west," the elder Mr. Vang said.
Now, at age 61, he is jarred and delighted by random, tearful reunions. He meets old army buddies, childhood friends and long-lost cousins, all of whom have come to Hayfork to grow marijuana.
At a gas station in town, he ran into a junior officer, his former subordinate in Laos. At a local garden supply store, an old classmate stopped him.
"He told me: 'I thought you were still in Laos. I thought you were dead,'" Mr. Vang said. "We had not seen each other since we came to this country."
A visitor to the Vangs's farm is greeted by reminders of the homeland. In the kitchen is a cleaver next to a thick cross section of a pine tree used as a chopping block. On the gas burner is an hourglass-shaped pot for cooking sticky rice. A mortar and pestle serve to crush spices.
The elder Mr Vang said that while the Hmong felt at home in Trinity County, he was not sure how long they would stay. The regulations that county and state officials are imposing on marijuana growers – every growing plot must have a house to certain specifications – are driving many Hmong to question the future profitability of the business. Small-scale growers across the state are increasingly up against much larger industrial farms.
The Hmong are not the first East Asians to flock to Trinity County during a boom period. In Weaverville, a 45-minute drive from Hayfork, all that is left of the Chinese community that came for the 19th century gold rush is a Taoist temple that has been turned into a museum.
Mr Vang said he hoped the Hmong would get permits and make Trinity County a more permanent home.
"If they allow us to grow, the Hmong will stay," he said.
© The New York Times
Join our new commenting forum
Join thought-provoking conversations, follow other Independent readers and see their replies