Evictions, poverty and stress: Life for single parent families on universal credit
Hunger, anxiety, shame: the universal credit 'catastrophe' is hitting lone parents hardest of all. Emily Goddard meets mothers facing a grim Christmas. 'I have to borrow from my child's paper round money to top up the meter,' one tells her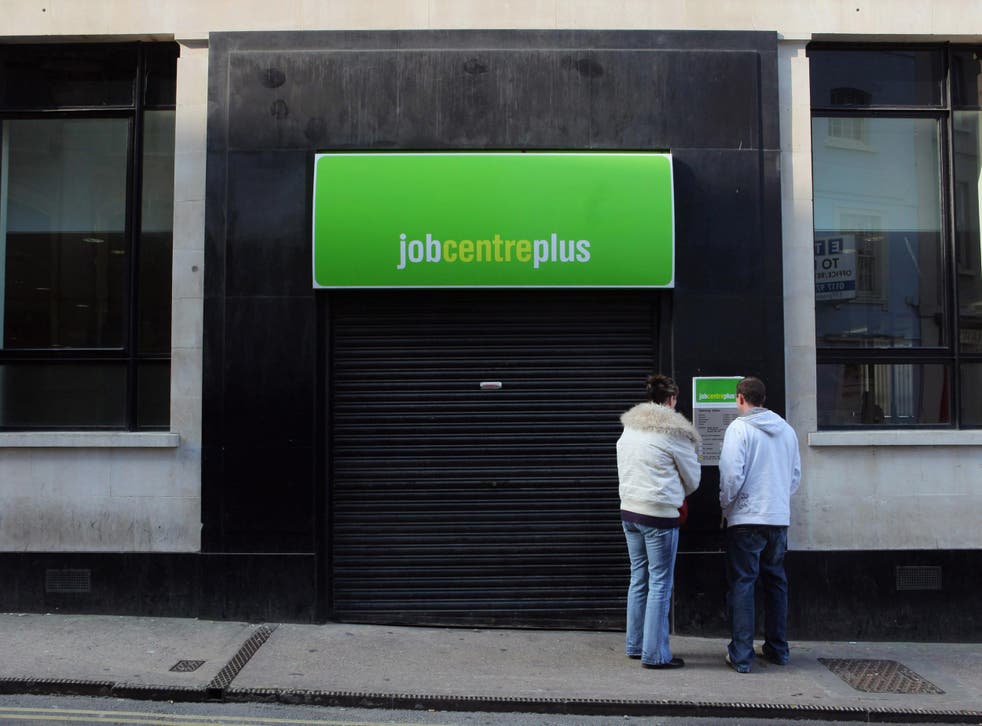 Lily can smell the cigarette smoke from the next room along the corridor seeping through the crack under the door of her Croydon bed-and-breakfast room that she shares with her seven-year-old daughter. They have spent nearly a month here already after becoming homeless when they were evicted from their privately rented home in another part of the town because Lily couldn't make the rent payments while waiting for her first universal credit payment.
Every day the 39-year-old returns from working her two low-pay, part-time jobs with her daughter to this room, which contains two single beds. The pair uses a potty in the room to go to the toilet because they don't have a bathroom of their own – nor a shower, kitchen or washing facilities – and all the communal rooms that are shared by the other 40 to 50 residents are filthy.
Sometimes the noise is overwhelming, with doors banging, arguments raging on and "sex sounds". And, as if the smell of cigarette smoke hanging heavy in the air was not bad enough, there have been people rolling and smoking joints in the kitchen that every resident in this wholly inadequate emergency accommodation has to share.
While her daughter sleeps, Lily spends the evenings wondering if there is ever going to be a way out of here, but at the moment she can't find any answers. They are homeless, facing a future of staggering uncertainty after being violently plunged into a world of instability by universal credit, and hope is fading fast.
"My daughter keeps saying, 'Mummy, we can't live here. I miss where we used to live, I miss that place'," Lily says. "She can't shower every day, we can't even use the toilet. My daughter is a strong girl like me, she doesn't cry, but it's not nice. I really don't know what's going to happen."
The pressure of the situation is also having a dire effect on Lily's health. She has been suffering chest pains, headaches and spells of faintness. The doctor was so concerned that she underwent many tests including CAT and MRI scans, chest X-rays and blood tests. She got the results back on Thursday. "The doctor said everything has come back normal, all the tests came back fine," she explains. "They said the symptoms I'm showing are symptoms of stress and it's all because of what we're going through. The doctor has signed me off work for four weeks."
In another seemingly cruel twist to their story, Lily only found herself on the flagship welfare programme after securing two jobs and coming off jobseeker's allowance. "When I told my local jobcentre about the change to my circumstances, they said the only way I could receive tax credits and help with the rent was to apply for universal credit," she says.
But the payments arrived too late and when they did appear they were much less than she anticipated. Lily – who was refused an advance because she had just started working – could not meet the final demands for rent and her overdraft had been exhausted on ensuring her daughter was fed.
Their eviction came just days after Croydon Council issued a warning that universal credit, which merges six benefits into one monthly payment, has the potential to be "catastrophic" and could lead to significant levels of debt. In a report produced alongside Southwark Council, the document found that after 20 weeks of transferring from the legacy benefit system to universal credit the average tenant had £156 of arrears.
The damning research, Croydon's deputy council leader Alison Butler said at the time, had underlined "major flaws" in the system, which is putting people at risk of losing their homes. "This Government needs to fix this policy now or risk devastating thousands more people not only in Croydon but nationwide," she added.
Lily as a black, low-paid working woman, falls into one of the groups of people who are expected to be hit hardest by universal credit, according to research by the Women's Budget Group and the Runnymede Trust published last week. The organisations analysed the distributional impact of a series of changes to universal credit and the results showed that black employed women are set to lose about £1,500 a year – the most of all working individuals receiving the benefit.
She feels her ethnicity can "limit" her and her licence to demand what she is justly due and so desperately needs. "I feel like I don't have a voice, it limits me," Lily says. "I'm afraid to complain too much."
Equally, being a lone parent makes Lily especially vulnerable, as single parents are likely, on average, to be worse off than other households on universal credit, according to charity Gingerbread. Single parents already make up one in eight households receiving the benefit and this is expected to increase by tens of thousands as the rollout expands because nearly all of the UK's two million single parent families will be eligible.
But Gingerbread warns the system "is simply not ready to take on the complexity of their situations". Daisy-Rose Srblin, a policy officer at the charity, explains: "The problems are not just unique to single parents but it affects single parents more because if you're in a lone parent household and there's only one source of income then obviously the impact is greater, the stakes are higher."
She has found that many lone parents are already experiencing significant financial hardship because of a lack of knowledge around entitlement, delays, errors and fluctuating payments. Among them is Mary, 43 and from Hartlepool, who found herself on universal credit when her temporary employment came to an end earlier this year.
The lone parent of two boys – who are 11 and 13 years old and have Asperger syndrome and dyspraxia, and low mood and learning difficulties respectively – feels like she is "living on a wing and a prayer". She is uncertain of her income each month since she found herself in debt because of delays and errors in universal credit and an advance payment that she desperately needed to take just to be able to feed her children.
The unexpected deficit in her income meant that Mary's rent went underpaid – marking the first time she had been in arrears in the six years she has been a social housing tenant. She believes that she too could have been made homeless like Lily if it was not for the understanding shown by her housing association.
"I was getting texts from them saying that my house was at risk of repossession and it triggered a visit from someone to my house," she says. "It was humiliating and really stressful.
"Once I explained to them what was happening they were quite sympathetic and even asked if I minded them contacting social services because I needed more support.
"At the time, things were really stressful with my eldest son and my youngest was struggling to cope with his SATs exams. It was a really difficult time."
Mary has also been forced to delay buying her sons the new school shoes they both need because she simply does not know if they will have enough money to live and instead of looking forward to Christmas it has become a huge worry.
"My youngest son's birthday was on 3 November and my eldest is Christmas Eve, so I've got Christmas and birthdays and I'm worried because I can't bank on what I'm getting each month," she says.
"I'm thinking that we won't be able to have much this year. My children haven't had the easiest of lives, haven't had the easiest of starts and it just makes me sad. Being a single parent is hard enough, especially when you've got children with additional needs, and then this just makes life even more difficult."
The DWP says "no one who needs support should have to wait six weeks and that when people apply for universal credit they are advised about the maximum advance they can receive, which they can get within five days or on the same day if they are in urgent need. That advance can be repaid over six months and can be deferred for up to three months in exceptional circumstances, while claimants moving from a legacy benefit onto universal credit can repay over 12 months."
As the chill of winter embraces the country, the strain of relying on universal credit grows heavier still. For Jessica, who is in her thirties, the cold months are a particular worry. She lives in West Lancashire with her two sons, aged 15 and four, and she has already had to borrow money from her eldest son, who has a paper round, to top up the utility meter to warm their home. "My gas is going to cost me more and I don't know where I'll find the money," she says.
Her story bears haunting parallels to that of Elaine Morrall, the 38-year-old mother of four who tragically died at her home in Runcorn earlier this month – she was found wrapped up in a coat and scarf, the house freezing cold because she was only able to turn the heating on when her children came home from school after her employment and support allowance was stopped.
Srblin has also found that many lone parent families are suffering a level of poverty that sees them turning to food banks for subsistence. Jessica says the only reason she's not had to visit her local food bank is because her parents frequently have her boys over for dinner, and Lily and her daughter have survived on handouts from friends and the church.
Srblin says: "A significant proportion of the single parents I've spoken to have used food banks during the waiting period for the first time in their lives. These are parents who have not used food banks before, these are parents who are embarrassed and ashamed and emotional about using food banks. And they shouldn't be ashamed because that's what they are there for, but they also shouldn't have to rely on food banks to feed their families."
There has been a staggering rise in food bank use across the country and while this cannot entirely be attributed to the rollout of universal credit it does appear to be having a marked impact on facilities in the areas where it has already been introduced. Hastings alone has seen an 82 per cent surge in demand since the benefit was introduced to the town, according to data from national Christian charity Jubilee+ – which initially doubted the figure because the increase was so extreme.
"When I was calculating what we'd seen in Hastings and saw that it was an 82 per cent rise I absolutely assumed my figures must be wrong," says Natalie Williams, head of communications at Jubilee+. "But I recalculated it and had four people, including two accountants, check it and found actually the 82 per cent was right.
"The amount of food that equates to is 55,000 meals between mid-December last year when universal credit came and early September this year when I did the figures. That compared with 30,000 the same period of the previous year and if you go back a year before that we were typically seeing a 7 per cent increase each year. So going from that to 82 per cent is just staggering. We don't think it's entirely due to universal credit but it has undoubtedly had a massive impact."
Williams says this story is not unique to Hastings but is happening all across the country. "In Taunton they've seen a 67 per cent increase in food bank use since universal credit was rolled out there and in Hartlepool it's 55 per cent," she adds.
The Government refused last week to investigate evidence that people claiming universal credit are flocking to food banks because ministers believe it is not possible to analyse the trends in use without imposing "unnecessary burdens" on the volunteers running them. Campaigners and charities attacked the stand and Labour MP Dan Jarvis said it "only serves to demonstrate the contempt they have for the most vulnerable in our society".
For many parents, single or otherwise, the reported problems with universal credit extend far beyond the shortfall they face when they are in the much-criticised six-week wait between submitting an application and receiving a first payment. Their entitlement to help with paying for childcare is a particular concern. Many families are unaware that they are entitled to receive up to 85 per cent of their childcare costs back – a substantial increase on the 70 per cent offered under the tax credits system – but Srblin fears there are long-term repercussions if parents are not informed about this.
"What's happening in practice is that some work coaches are not even telling parents they're entitled to this support," she says. "It's on a need-to-know basis and that's a big worry. And the parents are being asked for invoices, as you would bill a builder, for example, except if you're using your local school's childcare provision and it's done on a pay-as-you-go basis there is no invoice. It's more complicated than that. What we're seeing is working parents having to take days of annual leave to go physically to the jobcentre and spend hours explaining to people that they can't give them invoices on headed paper. All of the parents I've spoken to have had problems with the childcare element and some have just not received any payments."
Jessica knew she was entitled to help with covering her childcare costs but only because she had previously completed a work-experience placement in a jobcentre and not because her work coach had told her. "Nobody informed me about the childcare element," she says. "They never told me how to claim back any childcare. And they do make it difficult for you to claim it back. If they've not received the evidence within the assessment period then it's wiped off so if there's a problem with the post or anything that money is lost."
A Department for Work and Pensions spokesman said: "The best way to help families improve their lives is by supporting parents into employment. There are record numbers of lone parents in work and universal credit supports this, offering parents unprecedented personalised support including paying up to 85 per cent of childcare costs back. These invoices can be submitted by post, and we will be introducing an online system in due course."
Although the reported flaws of universal credit are widely flagged up, many figures criticising the system are not calling for it to be scrapped completely. Most, including MPs from across several parties, Citizens Advice, Gingerbread and Children's Commissioner Anne Longfield, instead want the rollout of the benefit to be paused to allow for the problems that have surfaced in the pilots to be fixed before accelerating its introduction nationwide.
The Department for Work and Pensions remains committed to the universal credit rollout, which it says it is executing "in a safe and secure way, monitoring its impact and making improvements to ensure people are getting the support they need".
However, the hope of change is on the horizon. The House of Commons last Thursday unanimously backed a motion, tabled by Labour chairman of the Work and Pensions Committee Frank Field, to cut the time universal credit claimants have to wait before receiving their first payment to a month instead of the current six weeks. Reports have already been circulating though that the Conservatives are planning major U-turn on the wait time at Wednesday's Budget.
But for those already wading in the depths of the struggle imposed on them by universal credit, a change could come too late. "The Government is trying to send a message that work pays but it certainly didn't for me," Mary says. "I'm not saying that going online and the idea of monthly payments is not the way forward but I think the way it is now is unfair. It's faceless, it lacks accountability, it lacks transparency and it makes you feel out of control. It makes you feel more vulnerable. And it needs to be really looked at again."
* Names changed to protect identity
Join our new commenting forum
Join thought-provoking conversations, follow other Independent readers and see their replies