The eight ways Marmite keeps you healthy
From your brain to your heart, your eyes and your quality of sleep, it seems there's little 'black gold' doesn't help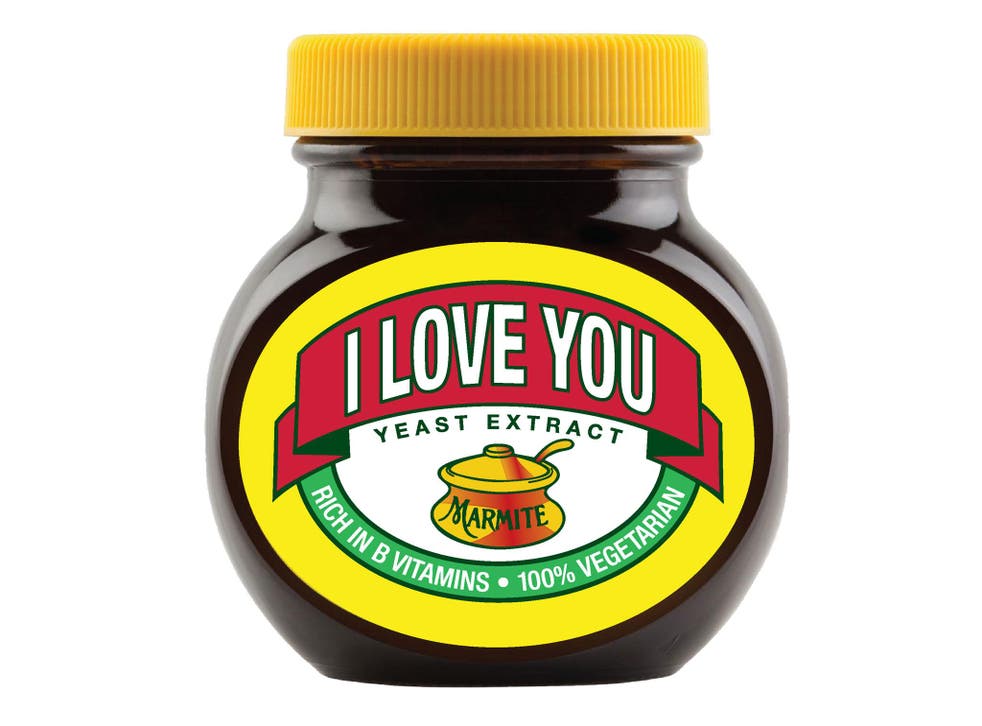 ​It may divide opinion but there are more and more reasons to love Marmite, apparently.
Haters of the gloopy black spread could be missing out on a number of benefits by eschewing a daily helping on toast/
Launched in 1902, it contained just four ingredients: brewer's yeast, celery, salt and spices, but it has since been fortified with minerals and vitamins.
Pots featured in soldiers' ration packs in World War One - and a century later, they're still there.
Haters, here are the reasons to love it:
1. It helps you sleep
Marmite contains magnesium, which scientists recently showed can help us sleep. The mineral relaxes muscles and calms nerves, which makes falling asleep easier.
A heaped teaspoon of Marmite gives you 10 per cent of your recommended daily allowance (RDI) of magnesium. Spread it on two slices of wholemeal toast and that's a quarter.
If you don't fancy bread before bed, try Marmite tea. Dissolve a teaspoon in a mug of boiling water and stir.
2. It's great for your eyes and skin
Marmite is also packed with the other B vitamins, B1 (thiamin), B2 (riboflavin) and B3 (niacin).
They are essential for breaking down carbohydrate into glucose and for keeping your eyes and skin healthy.
Marmite is also easier on your pocket than vitamin B supplements.
One teaspoon – which costs approximately 5p - contains 17 per cent, 18 per cent, 36 per cent of your RDI respectively.
3. It's the one hangover cure you probably haven't tried
Booze reduces your absorption of B vitamins. This can leave you feeling tired and low the morning after.
If you can't stomach Marmite toast or a cheesy Marmite omelette, try a spoon dissolved in hot water. Add lime juice and a sliced, fried onion if you're feeling adventurous.
4. Dementia
Marmite increases levels of a brain chemical which protects against brain disorders like dementia, a study by York University found.
Scientists asked lucky participants to eat a teaspoon of Marmite every day. After a month, they found participants had higher levels of the neurotransmitter GABA, which regulates brain activity. Its deficiency is associated with neurological disorders.
Even better, GABA levels stayed elevated for eight weeks after the study. Researchers attributed the GABA increase to the B12 in Marmite.
5. It gives vegans a vitamin they don't get
Vitamin B12 keeps your nervous system running. If you don't get enough, you'll feel tired, weak and your memory and judgment may be impaired.
Plants cannot produce B12, so most vegans take a supplement.
Luckily, a teaspoon of Marmite has a quarter of your RDI.
UK news in pictures

Show all 50
6. It can keep your heart healthy
In a recent study on mice, University of Bristol scientists found that a derivative of vitamin B1, which is found in Marmite, improves heart function, particularly in diabetics.
The mice recovered from heart attacks more quickly and developed fewer heart conditions afterwards.
Researchers have yet to prove it affects people in the same way, but if they do, it's a powerful finding.
7. It can help you work out
The vitamin B3 (niacin) in Marmite is also a key ingredient pre-workout supplements.
Niacin dilates your blood vessels to deliver as much oxygen to your muscles as possible, allowing you to work out harder.
Two teaspoons of Marmite contains about half the amount of niacin as a typical pre-workout supplement.
8. It's a natural insect repellent
After you eat Marmite, its vitamin B makes its way to your bloodstream and your sweat.
Mosquitoes don't like vitamin B and will give you a wide berth, it is claimed.
No study has proven this. But if you're someone who is plagued by mosquitoes, it's worth a go.
Register for free to continue reading
Registration is a free and easy way to support our truly independent journalism
By registering, you will also enjoy limited access to Premium articles, exclusive newsletters, commenting, and virtual events with our leading journalists
Already have an account? sign in
Register for free to continue reading
Registration is a free and easy way to support our truly independent journalism
By registering, you will also enjoy limited access to Premium articles, exclusive newsletters, commenting, and virtual events with our leading journalists
Already have an account? sign in
Join our new commenting forum
Join thought-provoking conversations, follow other Independent readers and see their replies